Sidecar Fizz Cocktail – Time to Celebrate!
This sidecar fizz cocktail post was one of our first recipe posts back in 2009. It's fun to see how our photography and stories have changed over the years!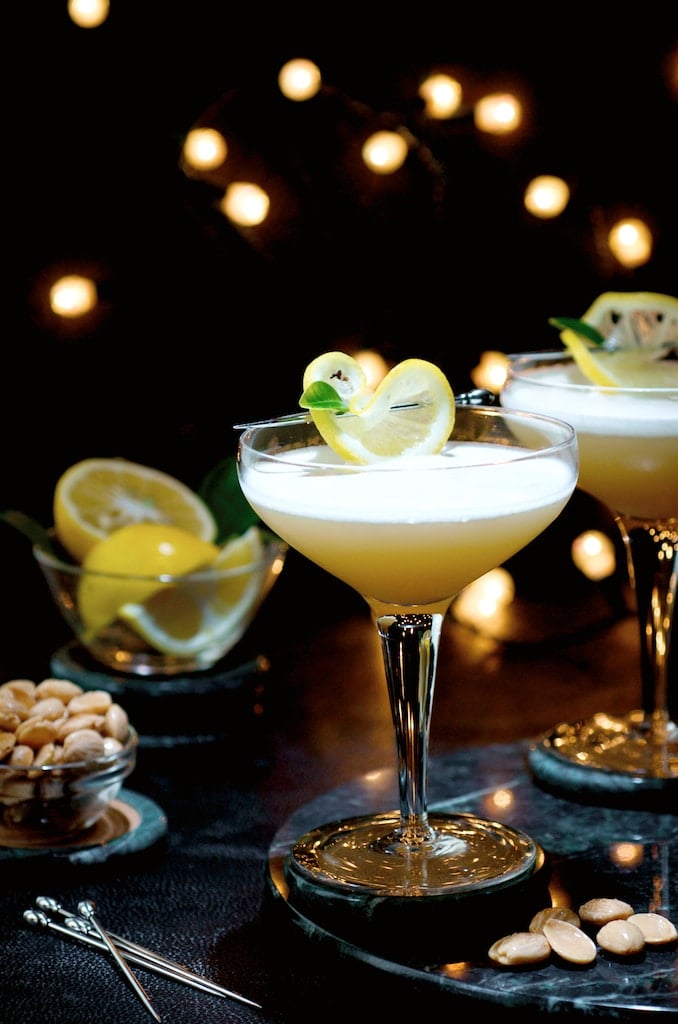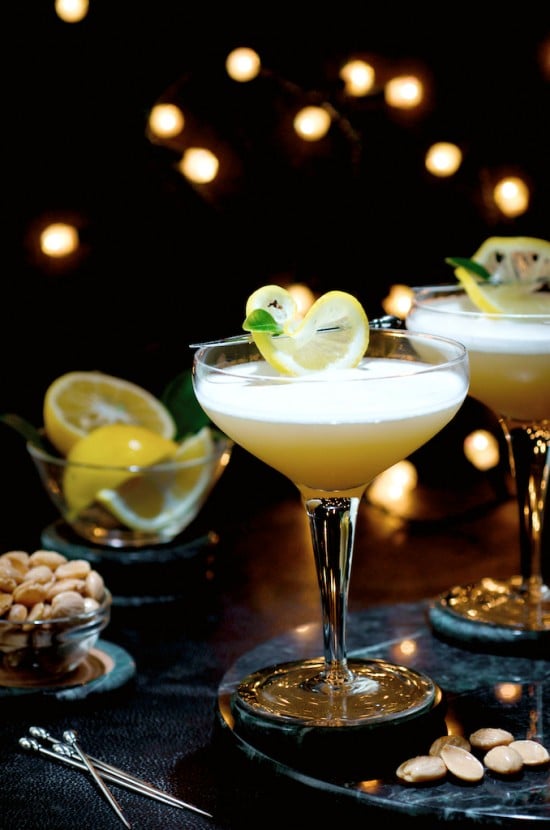 Sidecar Fizz Cocktail Recipe
Happy New Year to all and to all a great and safe night of drinking! We'll be shaking it up on NYE with some great cocktails from our mixed drink archives, but the hardest part is deciding where to start. Celebrating with some fine cocktails from our garden citrus is what we really look forward to. During this time of year, the citrus are at their peak and the zest, oil, fragrance of the rinds are what make these cocktails so stellar.
This year, we're making a new cocktail, at least new to us. We have discovered the Fizz for our sidecar fizz cocktail.
What is a Fizz?
Fizz is basically a sour (Whiskey Sour, Sidecar, classic Margarita, classic Daiquiri, etc) that has been tweaked to give a nice foam texture to the top. Basically, you'll shake and egg white with the lemon or lime juice, then add the alcohol. Shake a bit more with ice. Strain into your cocktail glass and pour a bit of club soda on top. The egg whites create a nice foam on the top while also slightly thickening the drink, making it the perfect way to serve a sour in wintertime.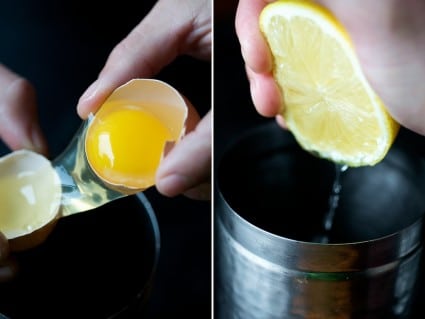 separate egg, squeeze lemon…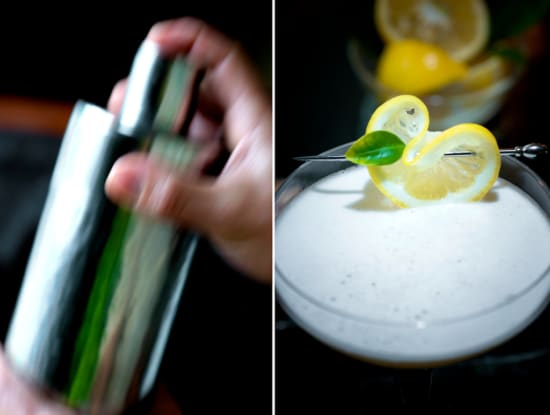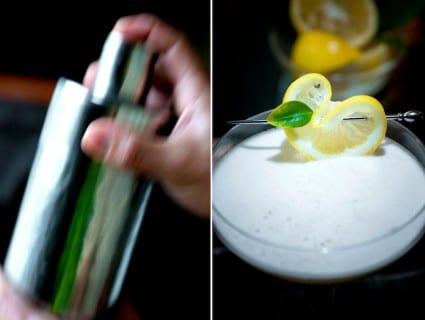 shake, shake, pour and top with a little club soda
Thank you for spending 2009 with us! Your friendship and inspiration throughout this year has made it one of the best years of our lives. We look forward to more great food, recipes and stories with you all!!
Happy New Year!
love,
diane and todd
Check out our Cocktail Recipes Here and our Complete Whiskey Guide.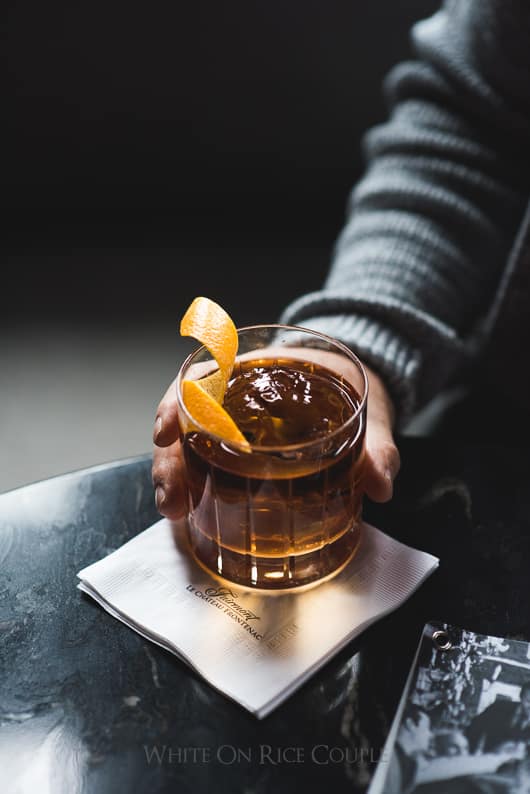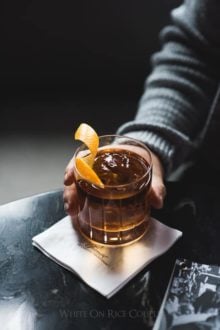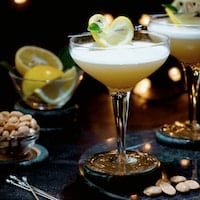 Sidecar Fizz Cocktail Recipe
The quality of your lemons makes all of the difference - get the best, and freshest you can
Ingredients
1 egg white
3/4 ounce (20ml) fresh Lemon Juice
1 1/2 ounces (45ml) Cognac
3/4 ounce (20ml) Grand Marnier , or other preferred orange liquer
1/2 ounce (15ml) Simple Syrup (optional)
Splash of club soda
Instructions
Combine egg white and lemon juice in a cocktail shaker. Shake vigorously 20-30 times.

Add cognac, grand marnier, and optional simple syrup. Fill with ice and shake another 20 times.

Strain into a cocktail glass. Add a splash of club soda and garnish.
Nutrition Information
Calories: 184kcal, Carbohydrates: 9g, Protein: 3g, Fat: 1g, Saturated Fat: 1g, Sodium: 52mg, Potassium: 78mg, Fiber: 1g, Sugar: 8g, Vitamin A: 1IU, Vitamin C: 8mg, Calcium: 4mg, Iron: 1mg
Hope you enjoy our sidecar fizz cocktail recipe! Here's more cool cocktail recipes here.
We are a participant in the Amazon Services LLC Associates Program, an affiliate advertising program designed to provide a means for us to earn fees by linking to Amazon.com and affiliated sites.