Blood Orange Buttermilk Pound Cake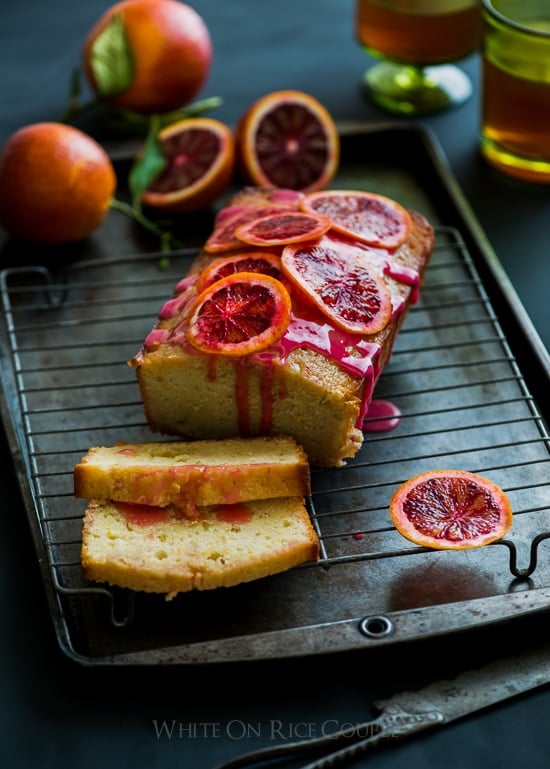 It's always around this time of year that we begin swimming in citrus and every meal (and drink!) has some splash of fragrant juice. You can call it a garden obsession, but we're not far from being finished. Last week we planted another (our third) blood orange tree and it wasn't in-celebration to grow more, but rather, to replace one blood orange tree that had completely died on us.
So this blog post has mixed emotions, both sadness for losing a beloved tree and joy of giving another tree life in our garden. We're ready to move on and celebrate blood oranges.
Call it over-zealous gardening or perhaps too much attention to care which resulted in overwatering. After ten years, our beloved first blood orange tree completely died. We were in shock and speechless when it started to deteriorate after only 4 weeks of peaking out with hundreds of blood oranges. With still about one hundred pounds of blood oranges to pick, the tree quickly started to yellow and lose it's leaves.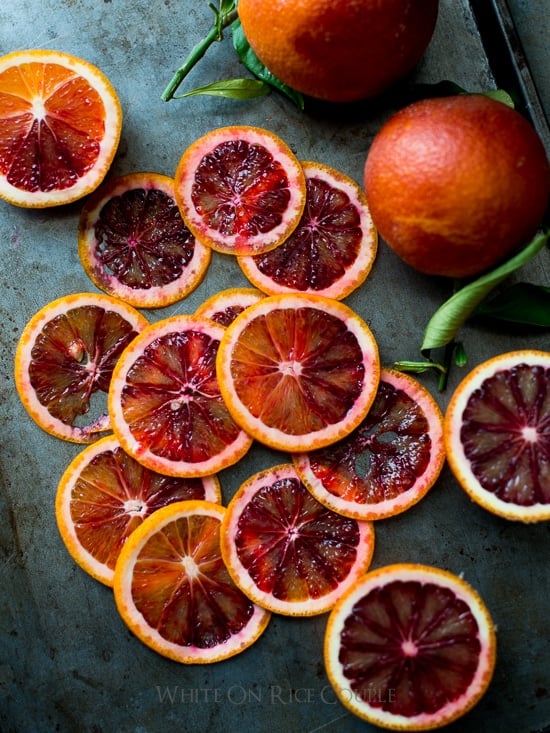 After many phone calls to nurseries, conversations with Master gardeners and hours researching online, the conclusion was that our tree was being over watered.
We killed our own tree? Did we really hurt it? After a phase of feeling guilt for nurturing the tree too much, we realized we shouldn't be punishing ourselves for loving something too much. In fact, we saw it as a learning experience on how to care for older established trees and not baby-ing it like a toddler-tree.
As we said good-bye to our first blood orange tree for all the years of beautiful juice, zest, cocktails and love, we celebrated its contribution to our garden with this blood orange buttermilk pound cake. It's delicious and beautiful, just like the tree that we loved so much.
We're grateful for all the wonderful blood oranges that have graced our kitchen and hope you'll enjoy this Seasons bounty of blood oranges too.
-diane and todd
Here's some of our previous blood orange recipes you might enjoy:
Blood Orange Bars with Brown Butter Crust Recipe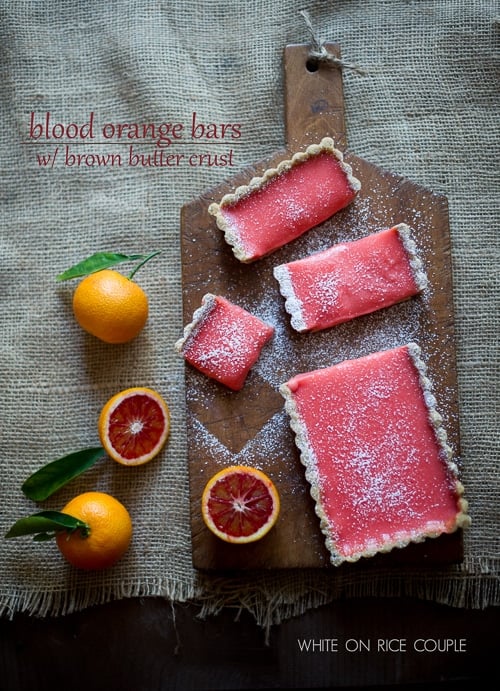 Blood Orange Margarita Recipe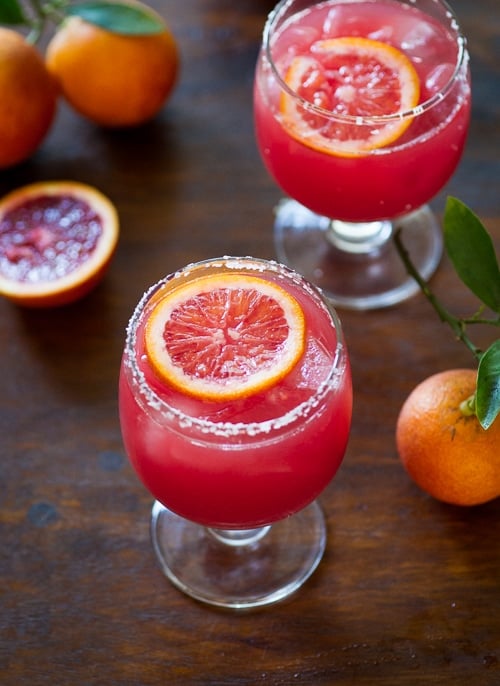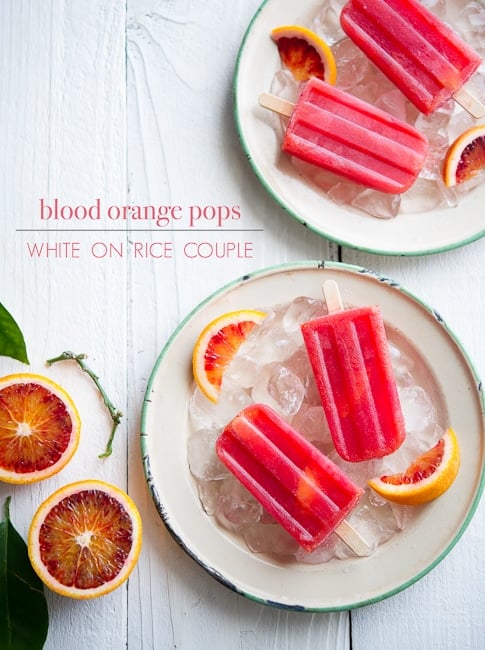 Blood Orange Ricotta Cookies Recipe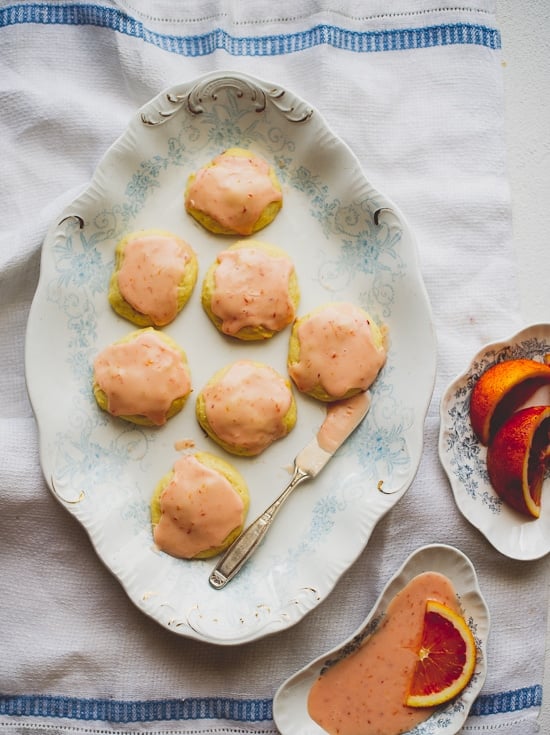 Blood Orange Chocolate Chunk Cookies Recipe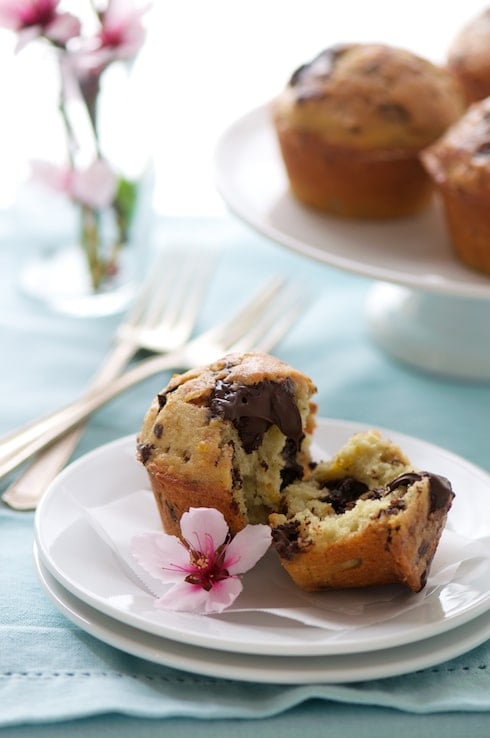 Click Here for—> More Blood Orange Recipes
Visit complete list of–>  Cocktail Recipes here.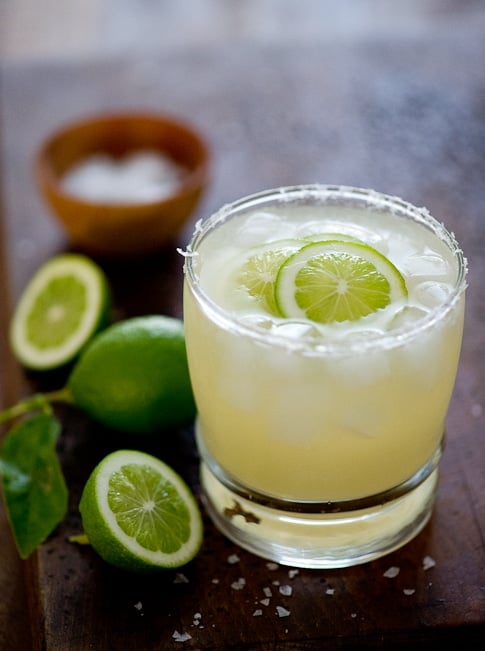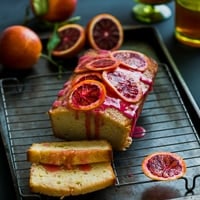 Blood Orange Buttermilk Poundcake
Adapted from
Fine Cooking's Lemon Buttermilk Pound Cake
. Our pound cake is made with blood orange juice and zest but to really highlight the flavor of blood oranges we will serve this loaf with a quick and easy blood orange sauce either drizzled over top or alongside to dunk in.Makes one 8.5 inch x 4.5 inch loaf
Ingredients
1 3/4 cups (220g) all-purpose flour
1 teaspoon baking powder
1/2 teaspoon kosher or sea salt
1/2 cup (113g or one stick) unsalted butter, at room temperature
1 cup (200g) sugar
finely grated zest of 2 blood oranges
2 large eggs , at room temperature
1/2 cup (120ml) buttermilk
1/4 cup (60ml) fresh blood orange juice
For the sauce:
3 tablespoons (45ml) fresh blood orange juice
1/2 cup (60g) confectioners' sugar
Directions
Preheat the oven to 325°F. Grease a 8.5 inch x 4.5 inch loaf pan.

Whisk together the flour, baking powder, and salt for 20 seconds or until well combined. Set aside.

Beat together the butter, sugar and blood orange zest until light and fluffy, 2-3 minutes in a stand mixer. Scrape the sides of the bowl and beat in the eggs, one at a time until blended.

Mix in 1/3 of the flour mixture until just combined. Mix in the buttermilk and blood orange juice until just combined. Mix in the remaining flour until just combined, making sure to scrape the sides of the bowl.

Pour the batter into the prepared pan. Bake for about 1 hour or until golden and a toothpick comes out clean when inserted into the center. Let the cake cool for about 20 minutes.

Gently remove the pound cake from the pan. Allow to cool completely.

After the cake is completely cool, make the sauce. Whisk together the blood orange juice and confectioners' sugar until smooth. Spoon the sauce over the pound cake or serve alongside to dunk in.
Did you make this recipe?
Let us know what you think!
Leave a Comment or share a photo on Instagram with the hashtag #whiteonricecouple.
We are a participant in the Amazon Services LLC Associates Program, an affiliate advertising program designed to provide a means for us to earn fees by linking to Amazon.com and affiliated sites.