Pumpkin Spice Bread Pudding
Perfect for Fall, this pumpkin spice bread pudding is wonderful as a breakfast, brunch or dessert. Add a cup of hot coffee or cold milk and it's a great way to enjoy Fall flavors.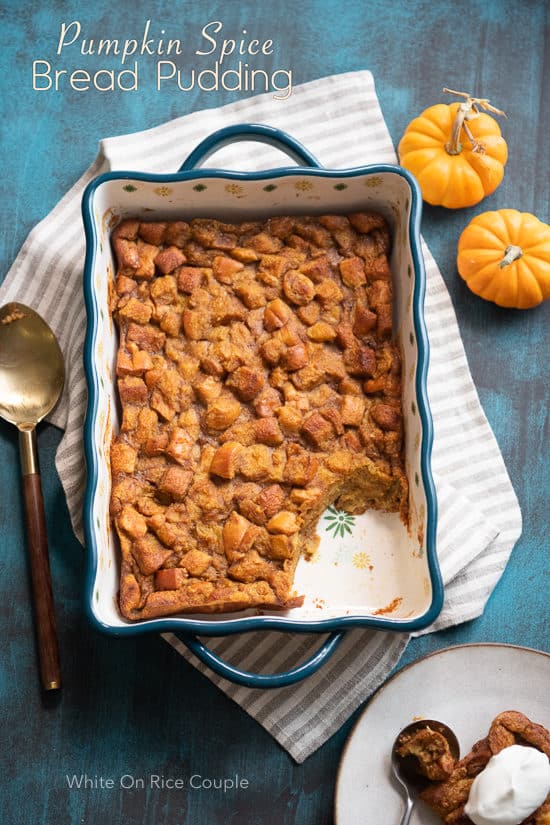 Best Pumpkin Bread Pudding
It's pumpkin season and hope you're as excited as we are. Days are getting cooler, shorter and more festive. There's special energy that surrounds this time of year and we're always ready for pumpkin spice baking! Our pumpkin spiced bread pudding is one of our favorite pumpkin recipes. It's a combination of bread pudding and pumpkin pie flavors in every bite. In fact, all our taste testers said it was like eating pumpkin pie, but bread pudding style.
Video: Pumpkin Spice Bread Pudding Recipe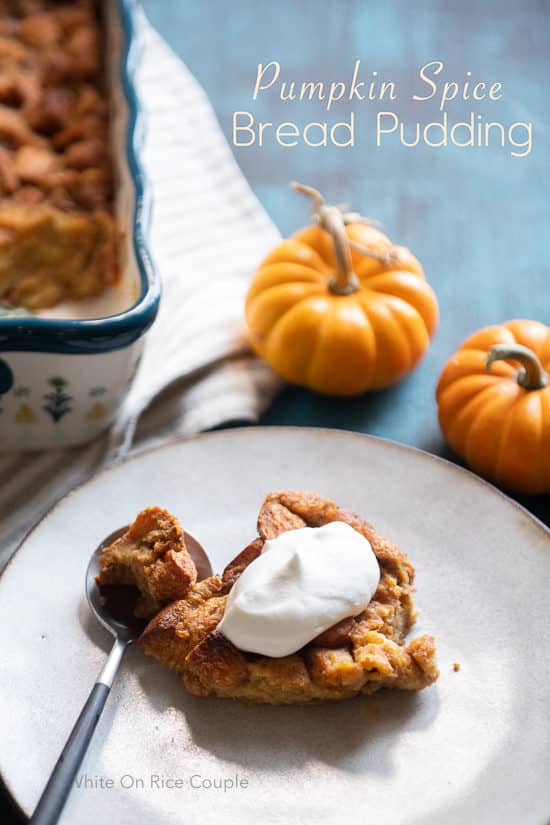 Easy Holiday Pumpkin Dessert
Our bread pudding is flavorful, soft, tender and perfect as a holiday dessert. It's a great alternative to bring to a potluck when there's already a plethora of traditional holiday desserts. Don't forget the whipped cream and you'll definitely be the dessert hero at the party. This popular dessert is also wonderful for breakfast and brunch. Cut into squares and they're wonderful with a cup of hot coffee. In fact, we've shared them for big breakfast gatherings and they're wonderful as bite sized squares. Serve the whipped cream in a bowl on the side and for everyone's whipped cream dolloping pleasure.
There's so many reasons to love this bread pudding. Best of all, it's a flavor that pairs perfectly with the cold weather and the season. Can't wait to make big batches of these to share with everyone and hope you share your batch too!
Enjoy,
diane and todd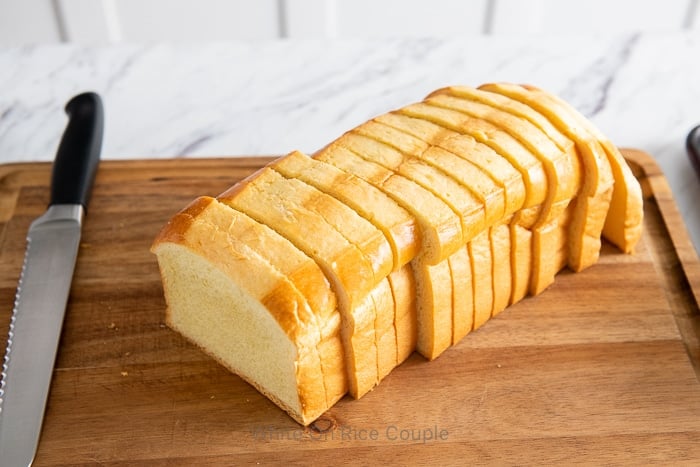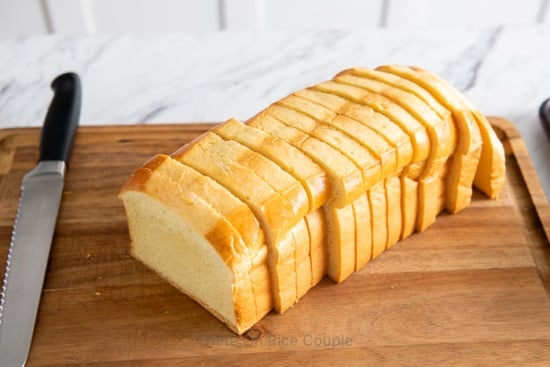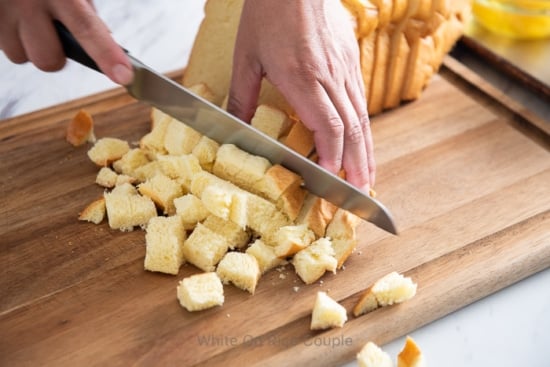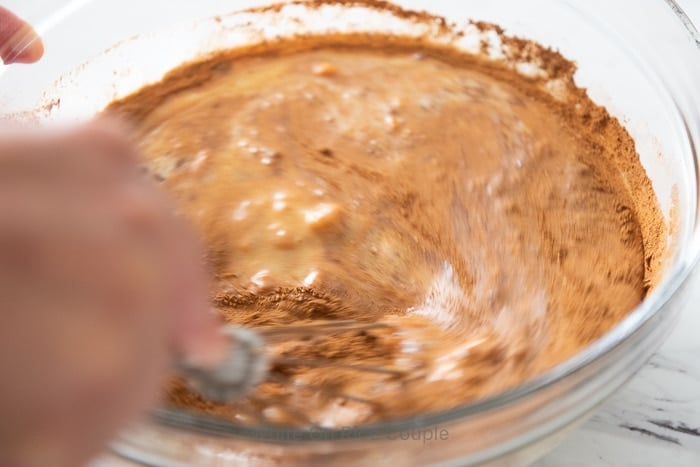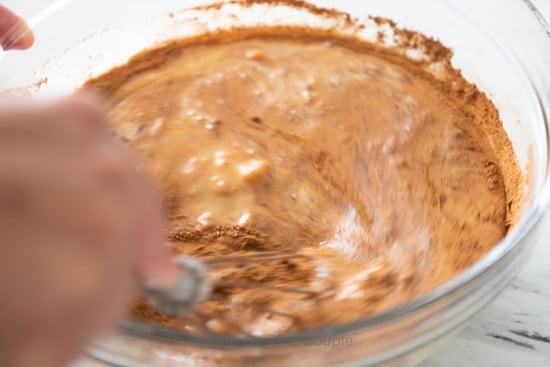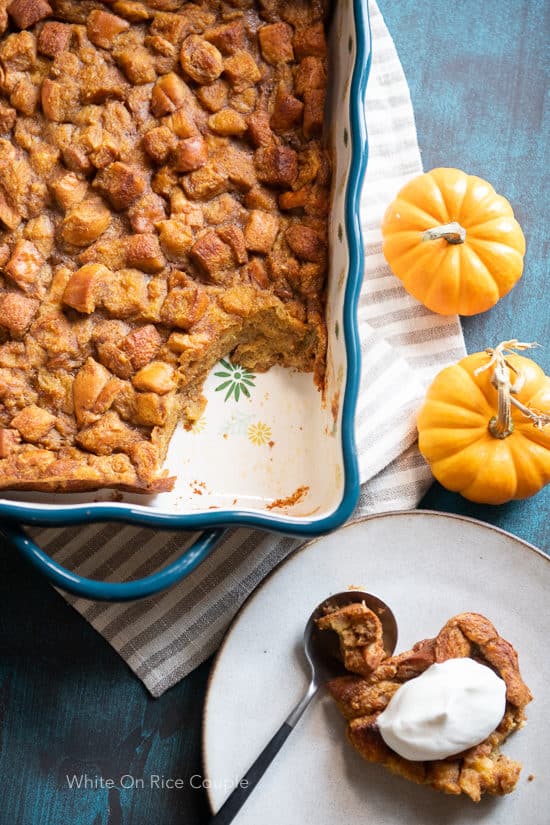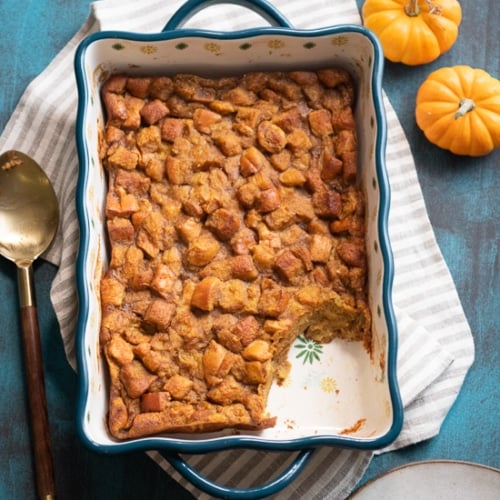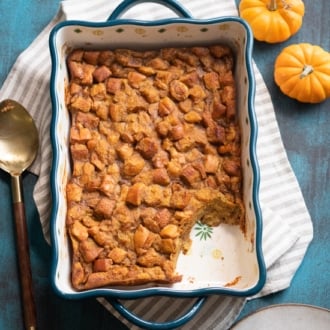 Pumpkin Spice Bread Pudding
If you use a smaller baking dish, bake for a bit longer to make sure it bakes all the way through. If needed, cover with foil to prevent the top from browning too much. Different breads will vary the finished texture of the bread pudding. Brioche and other very soft breads will be more moist after baking. They might require a little longer of a baking time than a firmer bread.
Ingredients
8-10 cups (2-2.37 l) brioche or day-old French bread , cut into 1/2-inch pieces
5 (5) large eggs , beaten
1 cup (245 g) pumpkin puree
2 cups (480 ml) milk
2 cups (440 g) packed brown sugar
1 teaspoon (5 ml) ground cinnamon
1/2 teaspoon (2.5 ml) ground nutmeg
¼ teaspoon (1.25 ml) ground clove
½ teaspoon (2.5 ml) salt
1 Tablespoon (15 ml) vanilla extract
2 cups (480 ml) whipped cream (optional)
Instructions
Grease or Butter a 9"x13" baking dish. Preheat oven to 350°F.

In a large bowl, beat the eggs. Add pumpkin puree, milk, brown sugar, cinnamon, nutmeg, clove, salt and vanilla. Add bread into the large bowl of egg/pumpkin mix and gently toss. Lightly press down on the bread to soak up the liquids.

Pour the bread pudding into the prepared baking dish.

Bake for 45 minutes - 1 hour, or until set and golden.
Notes
This recipe is extra delicious with a homemade pumpkin puree. Depending on the pumpkin you make the puree out of, some homemade purees will be a bit more watery than the commercially bought canned purees. If so, reduce the amount of puree to 3/4 cup or increase baking times to make sure it bakes through.
Nutrition Information per Serving
Calories: 301kcal, Carbohydrates: 51g, Protein: 7g, Fat: 9g, Saturated Fat: 4g, Cholesterol: 112mg, Sodium: 259mg, Potassium: 170mg, Fiber: 1g, Sugar: 39g, Vitamin A: 3542IU, Vitamin C: 1mg, Calcium: 107mg, Iron: 1mg
Check out more of our Pumpkin Recipes Here
<p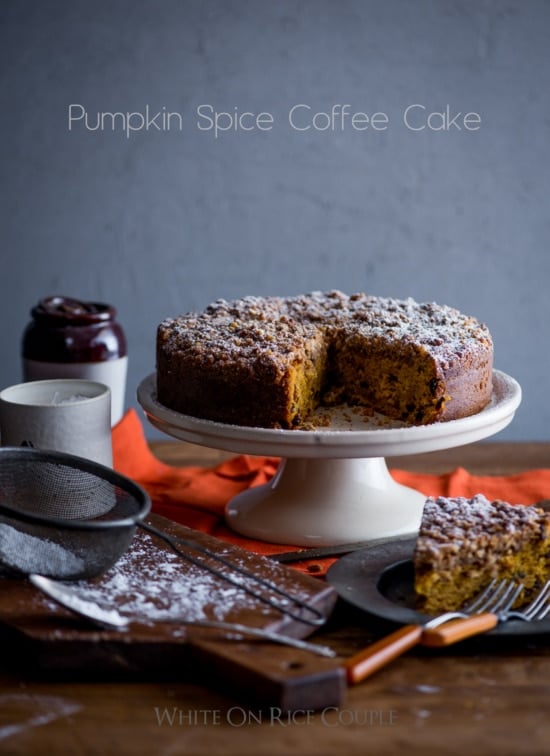 More great and fun pumpkin recipes for you to enjoy.
We are a participant in the Amazon Services LLC Associates Program, an affiliate advertising program designed to provide a means for us to earn fees by linking to Amazon.com and affiliated sites.