Evening photoshoot with Chefs Wolfgang Puck, David Chang & Roy Choi
A few weeks ago we embarked on another photo shoot adventure with Chef Wolfgang Puck at his signature restaurant in Hotel Bel Air. We felt jazzed to be invited back again to document another special evening with Chef Wolfgang Puck and his guest chefs. The food that comes out of the kitchen is incredibly executed and thought out. It's so hard to not sneak a bite of all the dishes, but we have work to do. We reserve all our eating and drinking for later.
Have any of you met Chef Puck? He's is such a cool guy, always making sure everyone is taken care of around him and our last photo shoot venture with him was his private dinner with Chef Alain Ducasse. Two masters in the same kitchen? Yes, we were there to witness it all and here's the post. What an honor that was.
This time we were asked to shoot the evening again with not only Chef Puck, but also chefs David Chang and Roy Choi.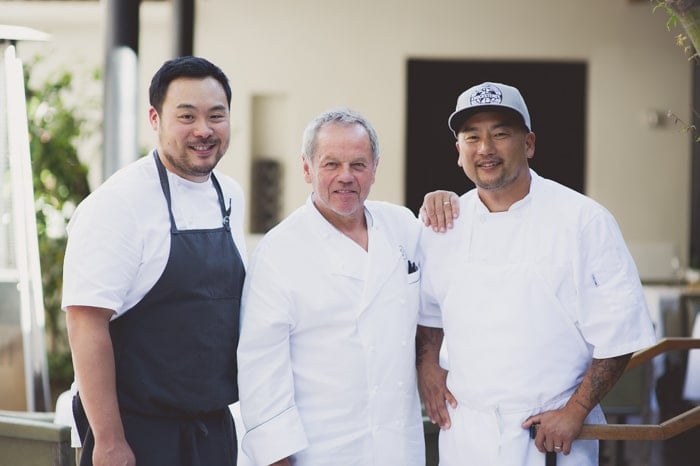 David Chang? If you know of New York City's Momofuku fame, then you've heard of him.
Roy Choi? He's one of the well respected food kings of Los Angeles and the Kogi king.
All three are immensely creative and talented in their fields. Each has made an unforgettable impact and contribution to the food world. And most important of all, they're all super nice people, in and out of the kitchen.
How did the evening go? Well, the sold out dinner event with the three was incredible to witness. Each Chef and their team contributed two or three dishes to the set menu. The attention to detail, the service, the food and the teamwork from the back of the house to the front of the house was impeccable.
Chef Roy Choi and his Santa Barbara Spot Prawn with sea urchin, salmon roe, fried garlic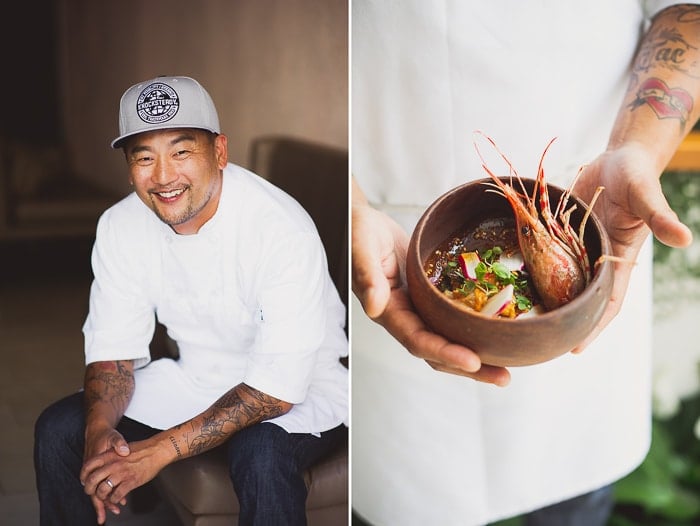 Chef David Chang and his spicy pork sausage with rice cakes with Chinese broccoli
Chef Wolfgang Puck's Japanese blue fin "toro" tuna samshimi with Santa Rosa plum & citrus ponzu
It was incredible to witness the bustling flow of the kitchen with all three Chefs and each of their teams.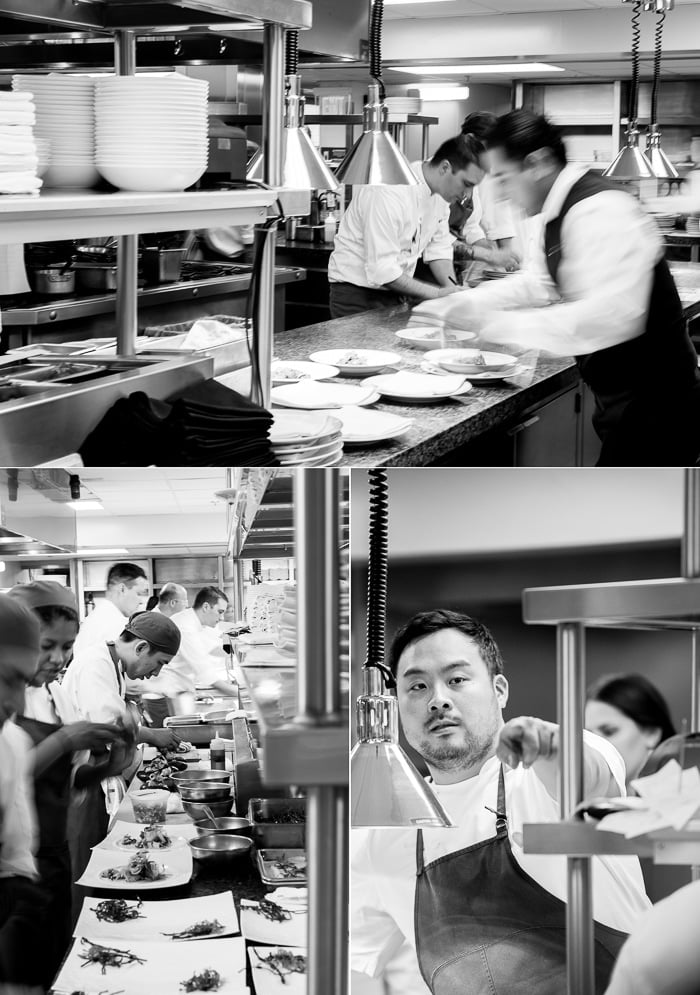 Regardless of how intense the evening was, the Chefs still managed to have fun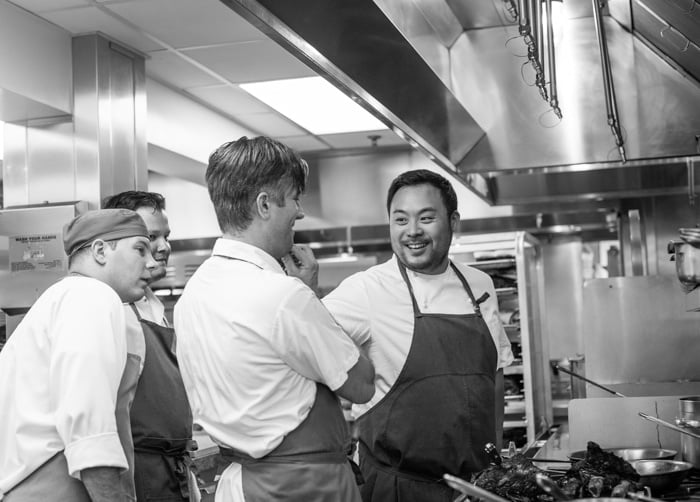 A surprise participant in the kitchen as actor Jon Favreau (bottom of collage w/ bandana) who was shadowing Chef Roy Choi to study for a chef role for an upcoming movie.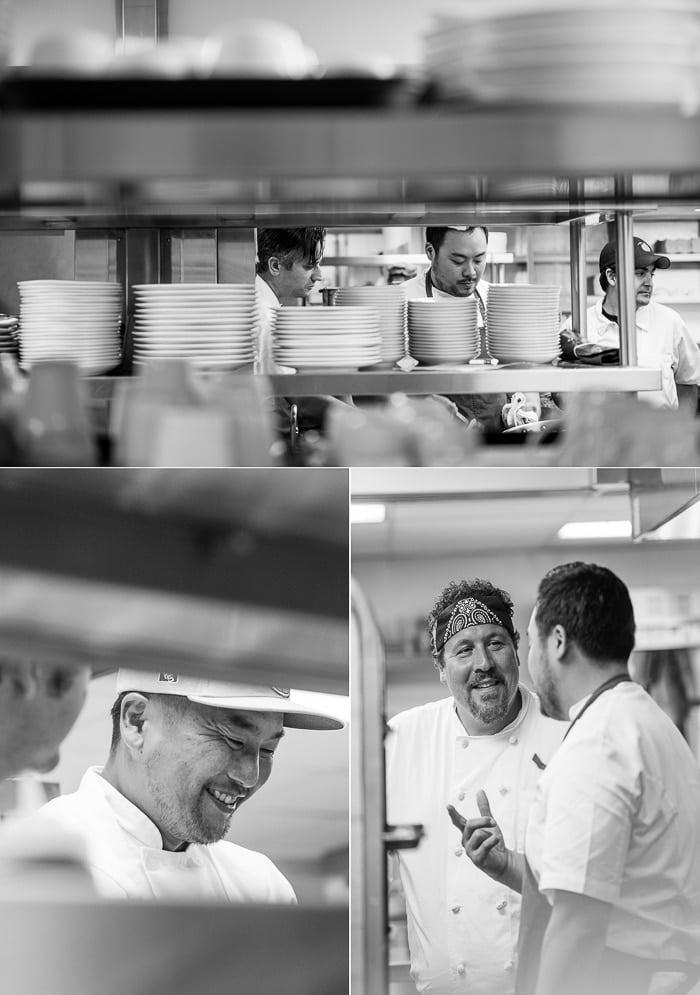 As the intimate evening progressed, the sold out event was filled to capacity with excited and hungry guests.

The whole team at Hotel Bel Air worked so hard to host this incredible evening.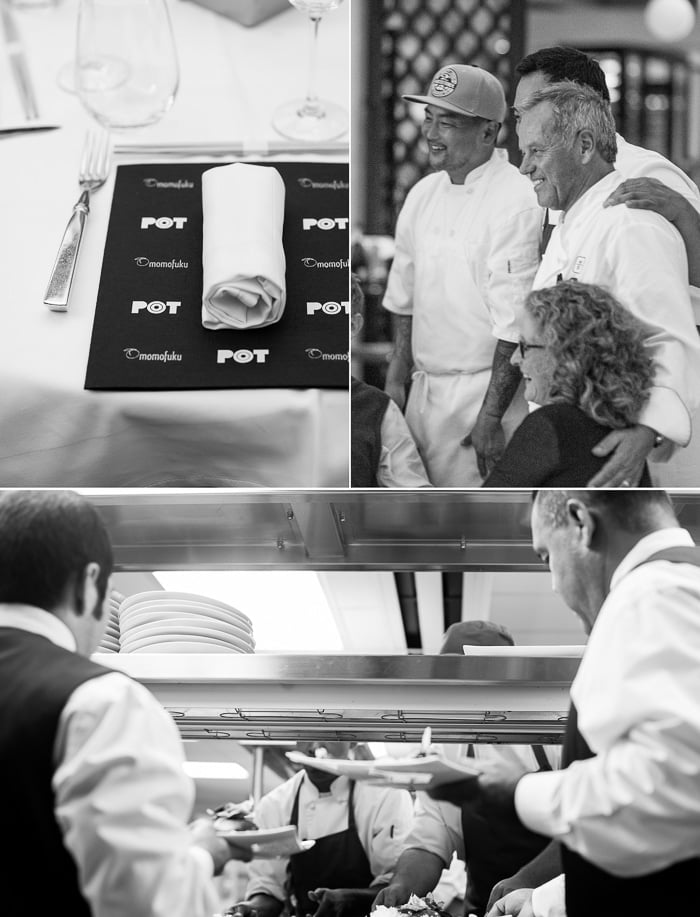 The trio of talent from New York City to Los Angeles.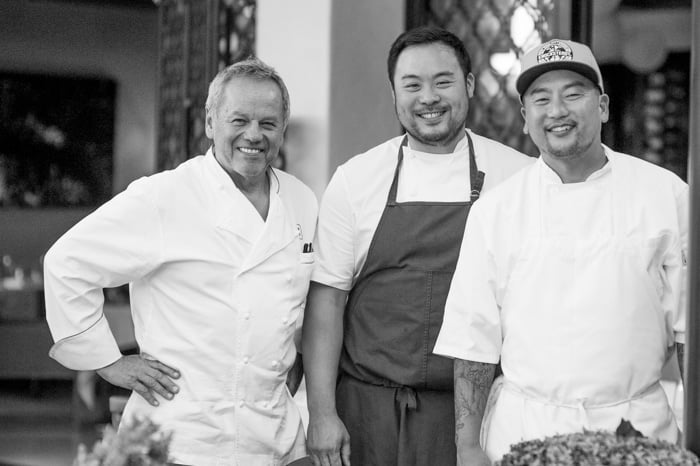 [ad]
We are a participant in the Amazon Services LLC Associates Program, an affiliate advertising program designed to provide a means for us to earn fees by linking to Amazon.com and affiliated sites.