Onward 2021: Plentiful Citrus and Missing Sierra
Two weeks into 2021 and we're relishing in hot weather reminiscent of an August heat wave. After the chaos of 2020, nothing is a surprise anymore. We're staying busy and safe, hoping you all are doing well yourselves. Southern California weather has given us healthy fruit trees, thus swimming in fresh citrus. From blood oranges, mandarins and meyer lemons, we're drinking up a storm with all the fresh vitamin C. The last year has been both challenging and uplifting in different ways. We're taking it one day at a time and making the most of every moment together.
We've been boosting our immunity with drinks, desserts and easy dinners. If you're craving some more Vitamin C while cooking and drinking at home, here's our list of citrus recipes to keep you hydrated and fed.
We lost Sierra, our beloved white boxer, right when Covid stay-at-home orders started in March 2020. She couldn't hold on to life anymore after 14.5 years. We don't know if we would have ever been ready to let her go, but our never-left-behind puppy knew she couldn't fight her body anymore. We had to give her a last kiss on the head with tears in our eyes. We talked about it here. It was a tough 4 weeks starting in February 2020 when she stopped eating. We knew it was getting close to the inevitable day and we did our best to keep her comfortable and safe. Every night of her last few days were full of cuddles, love, caresses, massages and reminders of how much we loved her. There's not a day that goes by when we all, including Lexi, don't think of her. We've been through this heartache when we lost Dante in 2011. They are our children and there's always a heavy void in our lives when they leave us.
Now we're onward to 2021 and looking forward to making this year as memorable as possible with Lexi, our dear family and friends. This also means being in the kitchen more with special family recipes and stories. But it helps for you to tell us what you'd like to see as well. What kind of recipes? More pup stories? Garden pictures? We're listening and want to keep in touch with you all as much as possible.
hugs,
diane and todd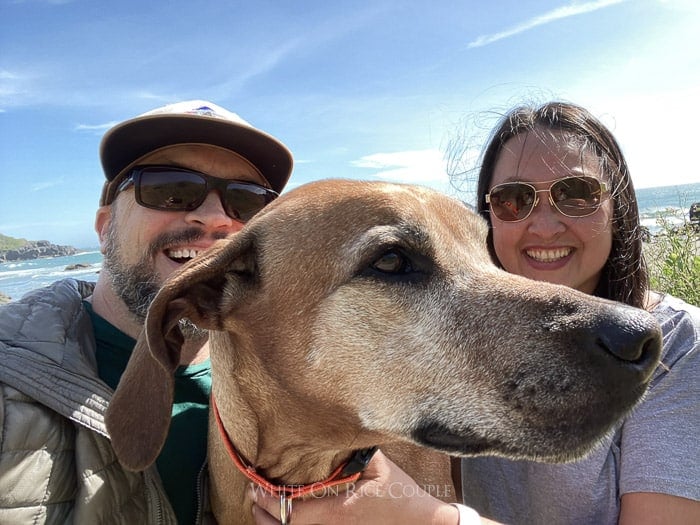 We are a participant in the Amazon Services LLC Associates Program, an affiliate advertising program designed to provide a means for us to earn fees by linking to Amazon.com and affiliated sites.