Momofuku Ssam Bar – New York City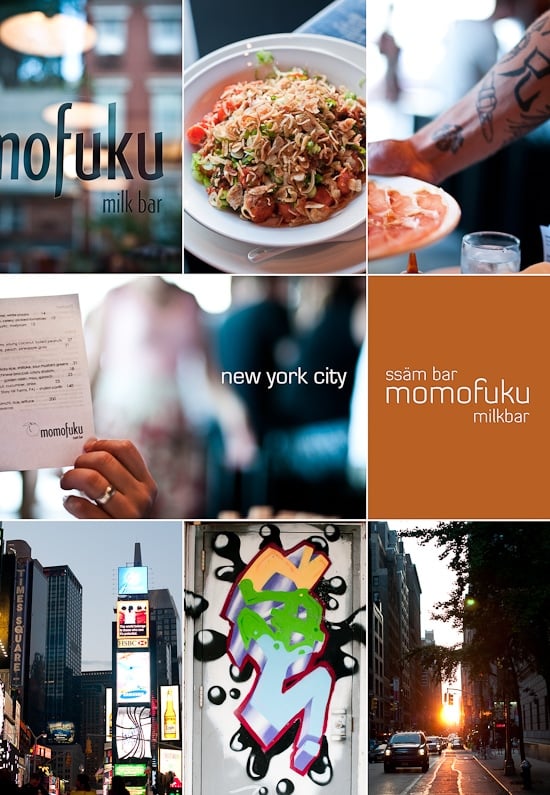 As soon as we booked our tickets to New York City for a work shoot at The French Culinary Institute, we knew Momofuku Ssam Bar was on our hit list of "must eats". This is how we run our business affairs: secure the contract, book the clients, think about where to eat in the city and then figure out the rest of the project logistics.
Eat Now. Work Later.
Barely even walking into the hotel, with just enough time to drop our bags down and grab our cameras, we immediately headed out to David Chang's hot spot with our friend Jaden of Steamy Kitchen.
The sampler plate of ice cream at Momofuku Milk Bar, East Village
Momofuku Ssäm was packed. Literally every seat was occupied and everyone before and after us in the long line were content with the 30 minute wait. That's a sign of great food to come if customers are willing to wait.
There are plenty of things to do and see in 30 minutes, but Jaden (the savvy tour guide) led us to the second hot spot (conveniently located next door) for some beer at Momofuku Milk Bar in East Village. A place to buy beer and milk within a few feet away! Beer for the big people and cereal milk for the little people. There's something for everyone in the family at Milk Bar!
Milk Bar was standing room only, not only because it had a line out the door, but because literally, there are no chairs in the joint. A long communal bar table settles in the middle of the thriving shop and customers are packed side-by-side enjoying unique ice cream flavors: cereal milk, melon and peach tea.
How can you not love Pork Slap Pale Ale? *inside joke*
After a few cans of Pork Slap Pale Ale Beer and sinfully good pork belly buns (omg the pork! pork!), we headed back over to Ssäm bar for the rest of the feast.
We were all drawn to dishes that had high fat content, why we don't know exactly, but when we've got 4 different types of sake strewn over the table, life becomes more daring.
Bone marrow shavings, pig's head terrine, crunchy pigs ears, salty fatty ham, tripe and the deadly decadant spicy rice cakes told us that hard work deserves rewards and fat masterly executed by David Chang is worth every bit of blood, sweat, and tears. Every single bite was amazing and not one crumb of fat or green was left on the plates. We had to repeatedly fight of the servers who were diligently trying to clear our table. Don't touch till it's licked clean!
Momofuku Ssäm bar prepared us for the 3 long days of shooting that lie ahead.
More New York Eats posts to come!
Love New York.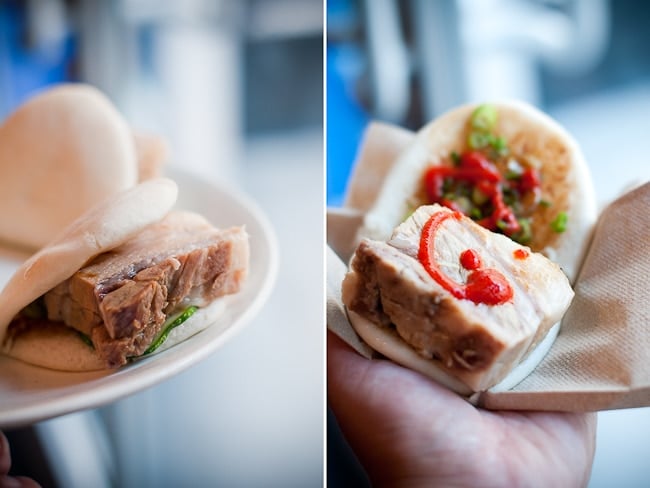 David Chang's steamed pork belly buns rock. Add a squirt of hot sauce for extra zing!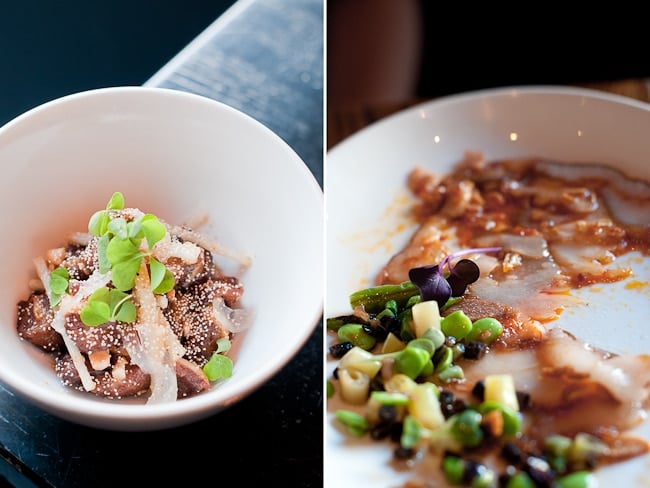 above: sweet & sour crispy pig ears and pig head terrine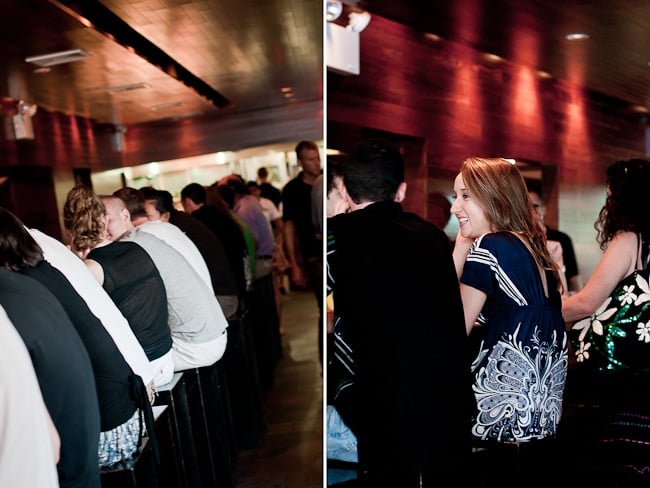 a packed house, and everyone having a great time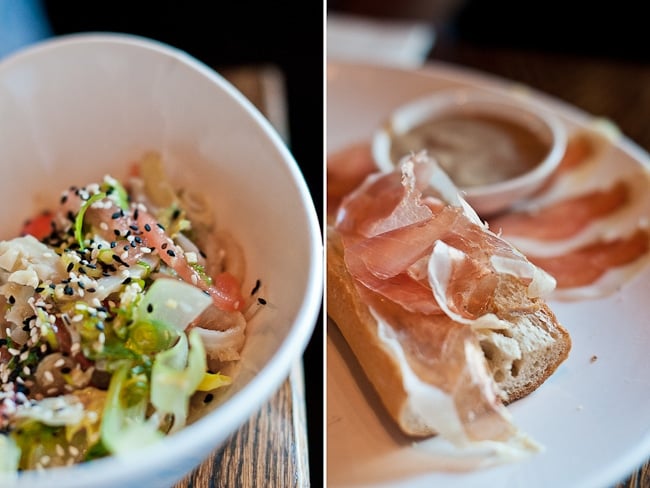 above: spicy honeycomb tripe and edwards wigwam ham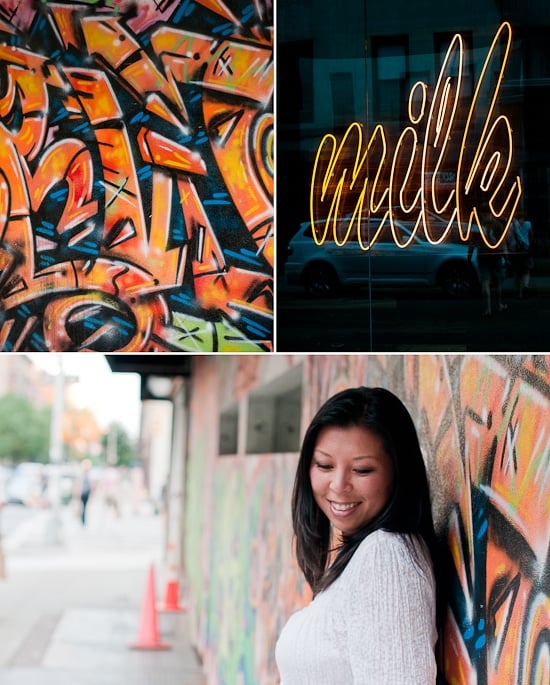 a shot of Jaden outside the colorful wall of Momofuku
[ad]
We are a participant in the Amazon Services LLC Associates Program, an affiliate advertising program designed to provide a means for us to earn fees by linking to Amazon.com and affiliated sites.