The Courage of Ideas – Video: Michael Ruhlman Had Something To Say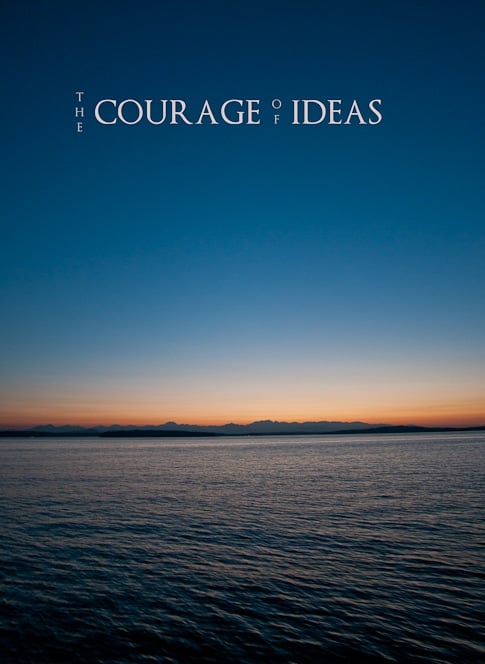 We've always been drawn to hubs of ideas. Terrific thoughts that are different and that pull us from our everyday norm. Ideas that inspire and stimulate us, lighting a spark which leads to inspiring creative outbursts, open minds to different perceptions, challenging viewpoints and standards. Without them we'd be bored beyond imagination, and we don't like to be bored.
Moments of inspiration that ignite a fabulous idea can come often, but it takes courage to follow through with them, especially if they're ideas that challenge your skills, strengths or comfort level.
So, we had this idea. A storytelling idea which would give people a different perspective on food ideas and opinions and we'd produce it in such a way that we'd remove ourselves from the typical protocols of filming. And we knew the perfect subject, orator, and thought provoking mind, Michael Ruhlman.
We've gotten to know Michael on a more personal level over the last year. His insatiable curiosity and fervid intellect inevitably lead to extraordinary conversations and arguments. The type of intellectual tit for tat which lead everyone involved questioning their own perceptions and beliefs. Sometimes it will be revelatory, other times it fortifies your beliefs and resolves, but it always makes you think. Through this profound respect for Michael Ruhlman, we were roused to form this project with him.
We found the courage to discuss this idea and Michael had the courage to trust us. A fun collaboration was born and it spun a web of ideas which produced a series of videos that we're beginning to sharing with everyone today.
ReadMichael's postand written thoughts about cooking and Thomas Keller.
Have an idea, get excited about it and find the courage to make it become a reality.
Thank you and hope you enjoy the videos,
Todd and Diane
Michael Ruhlman "Cooking"
Michael Ruhlman "Thomas Keller"
[ad]
We are a participant in the Amazon Services LLC Associates Program, an affiliate advertising program designed to provide a means for us to earn fees by linking to Amazon.com and affiliated sites.