Mega Beet Root Henry- Guess his weight & Knife Giveaway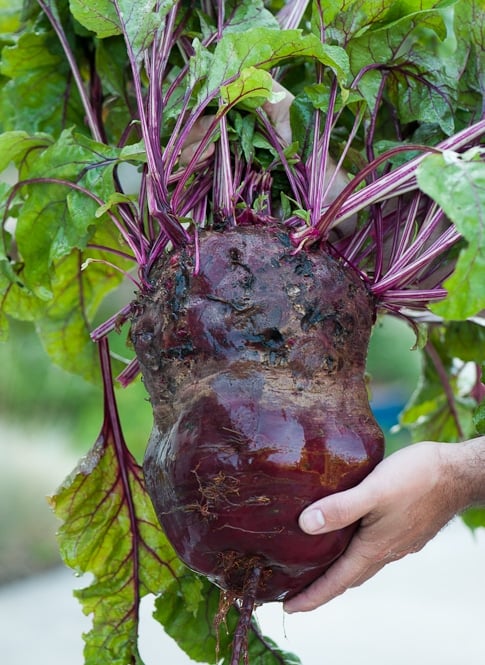 Meet our mega beet root from the garden. We decided to name him Henry because we know of a cute, huge dog named by that moniker, and when we think of huge, we think of Henry. So, Henry is pleased to meet you all and wants all of you to guess his weight!
We tossed down some beet seeds back in the spring and couldn't keep up with all the leaves that continually sprouted and swelled their roots. Normally, we'll harvest beet greens for our salads and then eat the roots when we've got cravings for anything beets. But there were a few beets that we forgot about at the base of our oro blanco tree and were completely ignored for a few months.
When we decided to finally pull those beets from the ground, we were shocked to find one particular beet root exploded in size!
Henry gets a refreshing shower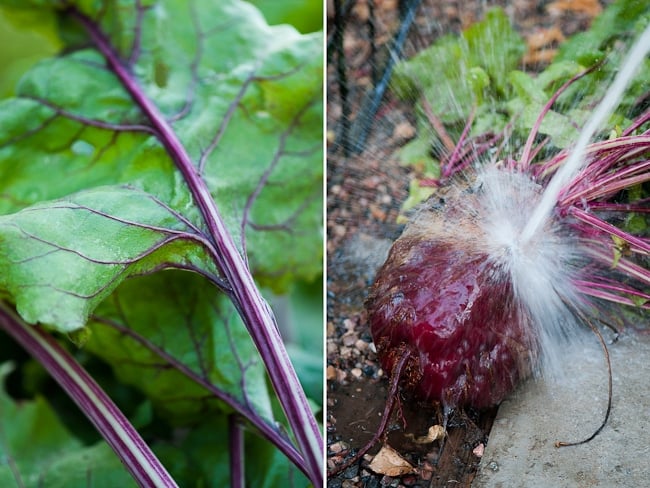 Henry has got to be the biggest beet root we've ever grown and honestly, the biggest one we've ever seen. Henry still had plenty of wonderful tender leaves on him that we are still trying to eat. There's just so much of Henry.
We tried to figure out how much Henry weighed and thought it would be fun to have you, all dear readers, guess Henry's weight.
"Henry is bigger than both our heads!"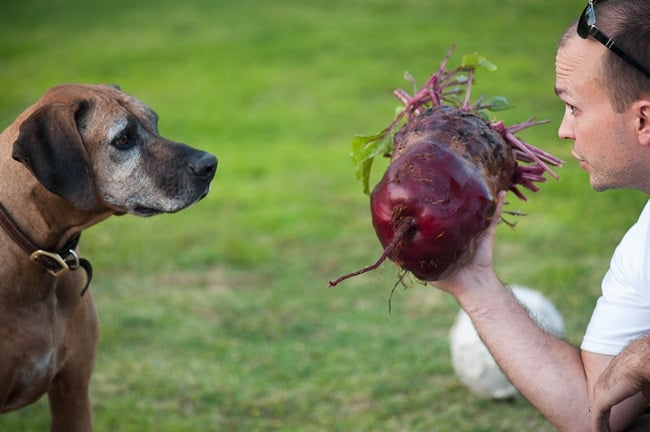 Henry is a special beet root who has hiding under the scraggly embrace of our oro blanco tree (story later) and fed off all the organic soil that he was living in.
Henry's Contest: Guess Henry's weight in grams (grams folks! 455g = 1 lb) and the person guestimating closest to his real weight will win a beautiful red Petty utility knifefrom New West Knife Works! New West Knifeworks knives are beautiful works of art and thank you to New West Knifeworks for providing us with the knife for this giveaway.
Rules: Guess his weight in grams (guess in 5g increments, ex 615 g, 340g, etc.) in the comments section. Person guessing the closest to his actual weight wins. If multiple people guess the same weight, the first to comment that weight will be the winner. Contest will be closed Sunday September 26, midnight PST. Winner will be announced Friday, Oct. 1, 2010.
Bonus entry to guess his weight: Just twitter the contest or mention it on facebook and leave your link below. Then guess his weight again for the extra entry. Our Twitter : @WhiteOnRice , Our Facebook Page White On Rice Couple
Good Luck everyone!
After Henry got a hair cut, we weighed him in at…??? You Guess!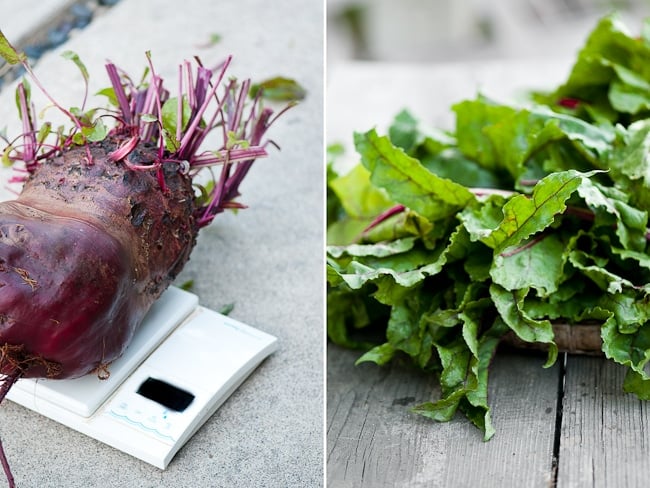 [ad]
We are a participant in the Amazon Services LLC Associates Program, an affiliate advertising program designed to provide a means for us to earn fees by linking to Amazon.com and affiliated sites.