Meet our new joy! Baby girl puppy Lexi "Peanut" !!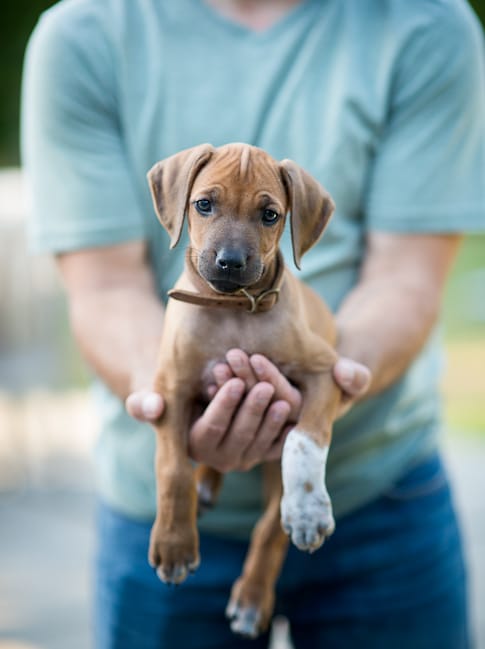 Lexi says "Hello Friends!!!". She's probably going to be a little confused at all this blogging world, but hopefully you all can re-assure here that you're all a group of super nice folks who will welcome her to the blog with open arms!
Meet Lexi, our itsy-bity-tiny cute-sy Rhodesian Ridgeback puppy, aka "Peanut".
Her nickname given to her by her breeders is "Peanut" because she is the runt of the litter of 11 puppies. Lexi "Peanut" is almost nine weeks old now, but when she was born she came in at only 5 oz. Super tiny for a ridgie puppy. She barely even made it in this world, but she has the spirit and heart of a ridgeback and is now charging through life fearlessly. And with lots of love, care and attention from the great breeders, she's now ours to take home and to love to bits and pieces!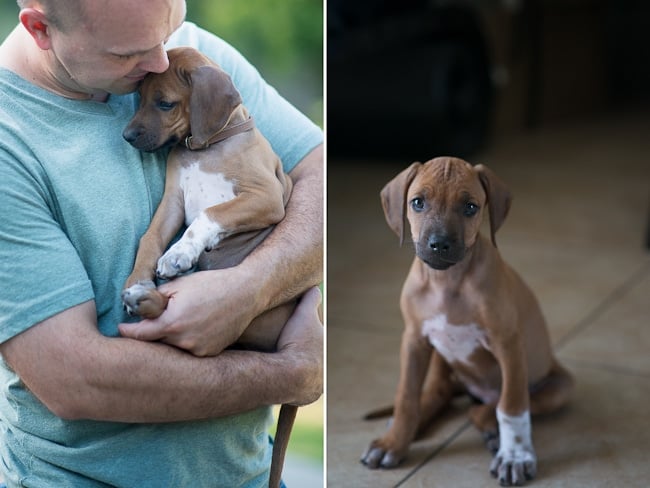 Though Lexi is only nine pounds, she still holds up to her own. She loves to play and explore the backyard garden with curious puppy eyes. Lexi and Sierra have bonded quite quickly and their sisterhood began as soon as they started sharing toys and beds.
As you all can tell, we're super happy to have our two-dog family back together again since we lost Dante last year. Our little family feels complete again.
So expect many puppy pictures over the next few weeks!! months!! or even years!!
hugs,
diane, todd, sierra and lexi "peanut"
Sierra and Lexi became quick friends
They can share outdoor beds for now, but we'll have to get a new one soon!
Lexi and her little "ridge"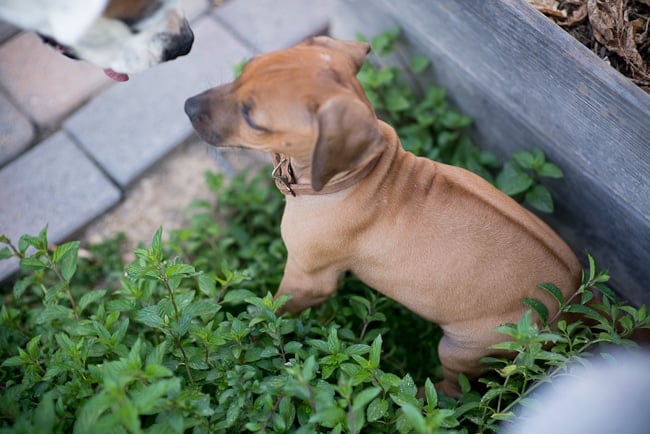 Lexi learning to "sit"
Lexi and her first heirloom tomato. She says "yuck, not interested".
becoming sisters…
back to our two-dog family!
[ad]
We are a participant in the Amazon Services LLC Associates Program, an affiliate advertising program designed to provide a means for us to earn fees by linking to Amazon.com and affiliated sites.