Koyasan, Japan
Retreats are often moments of personal time that we don't often do enough for ourselves. When we planned our trip to Japan, a mountain retreat was instantly on our itinerary. On our memorable Japan trip, we took a few days to travel up to the secluded mountain of Mt. Koya to stay at one of the Koyasans and the experience was amazing.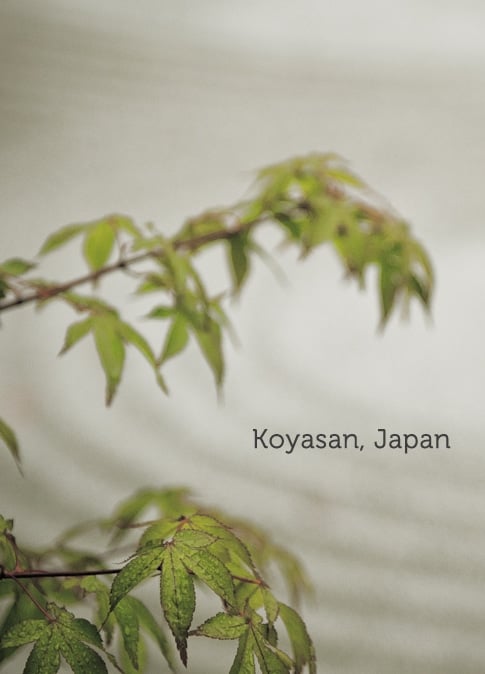 What are Kyosan?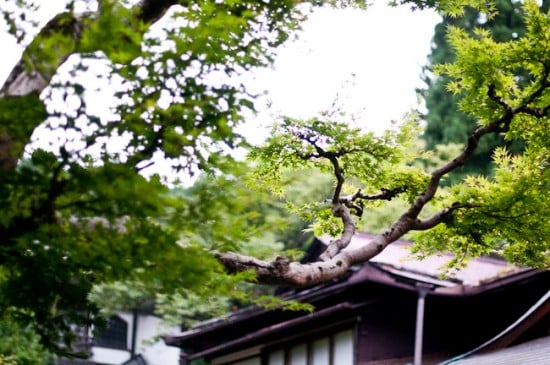 Koyasans are Japanese buddhist temples that offer overnight stays. While there, guests are welcomed into the daily lives of monks. Meals are all vegetarian and we were given a small glimpse into monk lifestyle. We even attended the daily meditation and prayers, which after a while, learned that sitting on the floor for an hour is a lesson in both mental and physical stamina.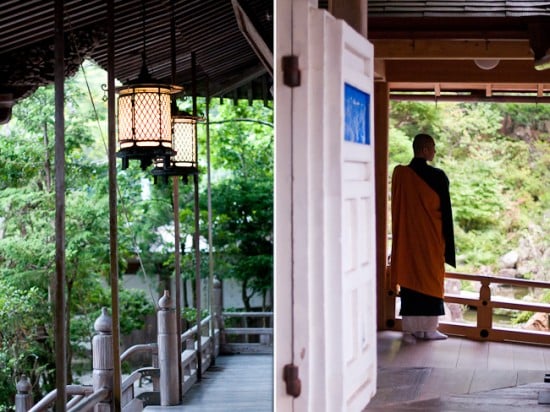 Koyasan Food in Japan
The menu at the Koyasan's are simple, vegetarian, fresh, clean and pure. Full of delicately steamed vegetables with whole grains and light soups, the meals left us feeling so refreshed and cleansed of the strains of daily city life. Although the meals were simple, the attention to detail in presentation, preparation and respect to each individual ingredient made each course seem like a work of work. Eating this meal was a fine example of how eating a small quantity of well prepared foods is more satisfying than eating a huge quantity of bad food.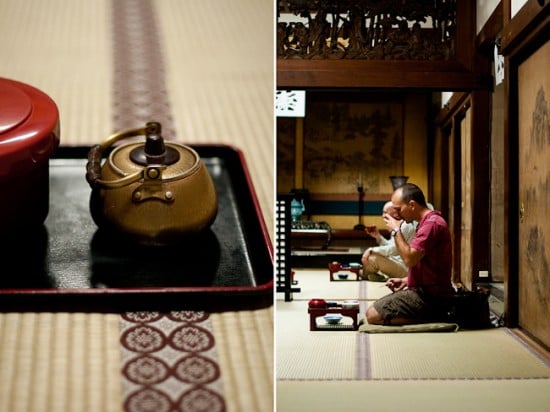 The town, high up in the lush mountain, was cool and foggy, very reminiscent to the beautiful still paintings of rural Japanese mountain life. The trees are lush and the streets are quite, dotted with beautifully constructed buddhist temples nestled quietly in all the greenery.
It's hard to not be a transformed person after a visit to Mt. Koya.The long trek up the mountain by train was worth the trip and we look forward to returning again. Soon!
– Diane and Todd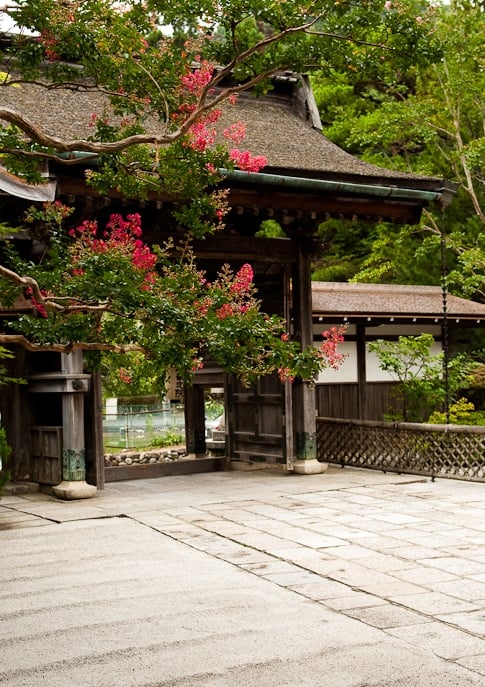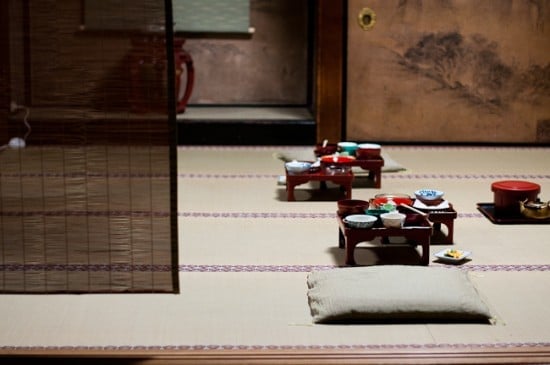 Evening dinner at the Koyasan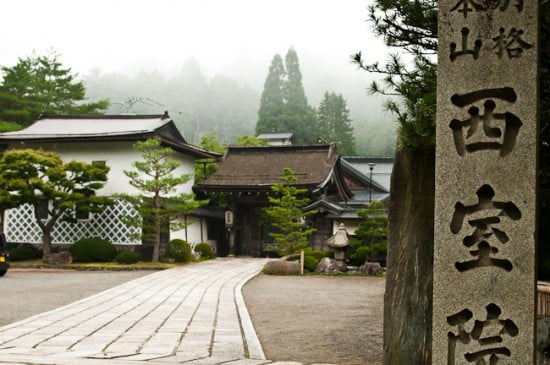 misty fog surrounds the temples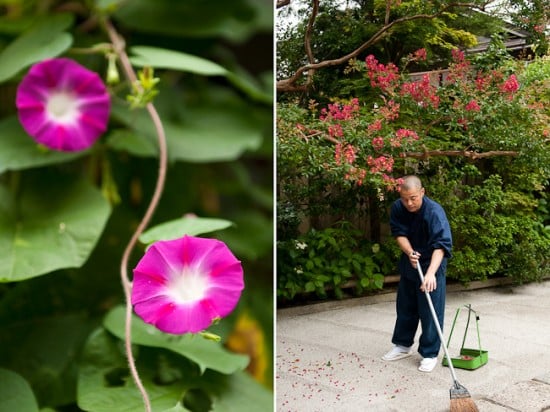 daily chores at the temple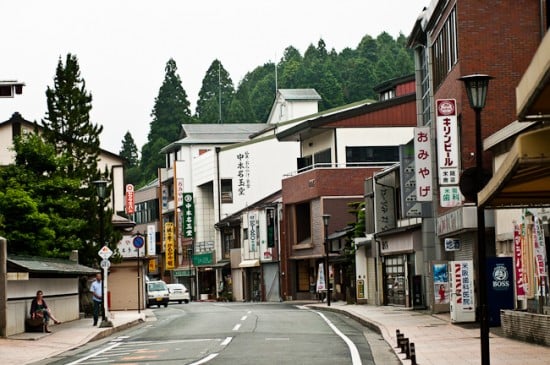 main town of Mt. Koya
[ad]
We are a participant in the Amazon Services LLC Associates Program, an affiliate advertising program designed to provide a means for us to earn fees by linking to Amazon.com and affiliated sites.