Jōgai-Shijo (the outer market) of Tsukiji – Street Foods galore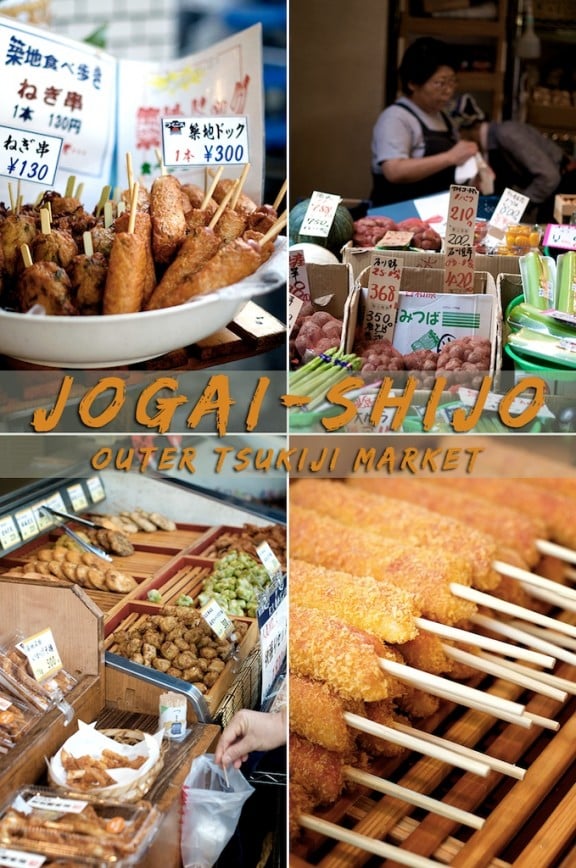 Jōgai-Shijo, Tsukiji Japan
Let's hope you're hungry and ready for this post….
As if the Tsukiji fish market didn't give us enough of an adrenaline rush, waiting right outside the ordered chaos of the massive fish hangers, was Jōgai-Shijo (the outer market) the extended treat of the Tokyo Central Wholesale Market.
Jōgai-Shigo is another extensive collection of market stalls to the exterior of the main Tsukiji Fish Market. Sushi vendors sell their various types of fresh sashimi and sushi to hungry crowds of locals and tourists, all waiting to get a taste of the seafood that was purchased across the way from Tsukiji.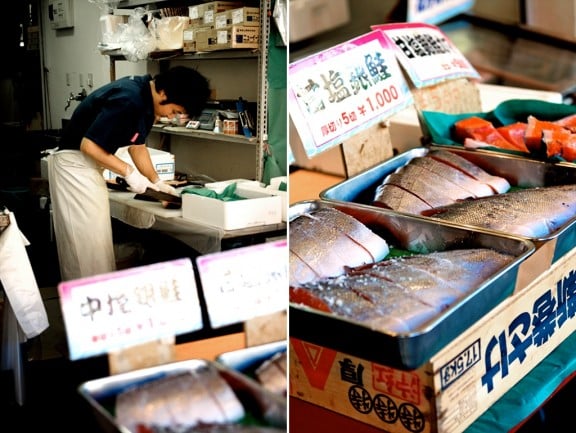 Incredibly fresh fish for street side sushi and sashimi
Fresh produce, kitchenware, additional fish vendors and street food stalls complete the extraordinary shopping experience. It was thrilling to see produce that we wouldn't normally see in our neck of the woods, California. Tender baby ginger, all sorts of mushrooms and stalls filled to the brim with vegetables had us yearning to bring some home and cook.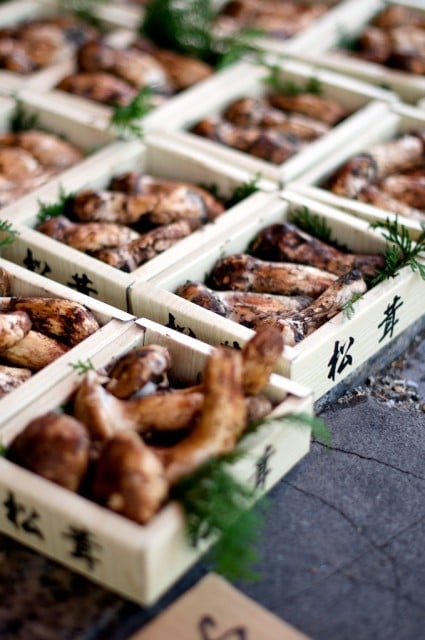 Fresh produce was exploding out onto the sidewalk—careful where you walk!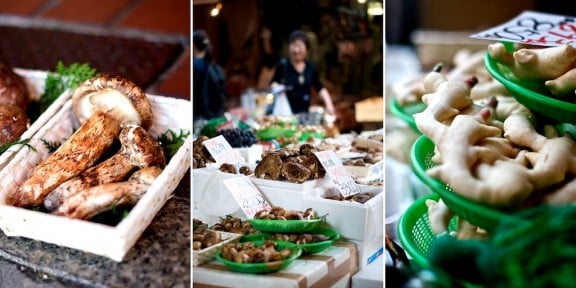 Tsukiji Fish Market
After spending a few splendid hours in the chaotic fish & seafood interiors of Tsukiji, we emerged hungry and breathless onto the aroma infused alleys of Jōgai-Shijo. A plethora of food stalls including noodles, onigiri, yakitori, takomaki, unagi, and fried fish cakes dotted the narrow streets.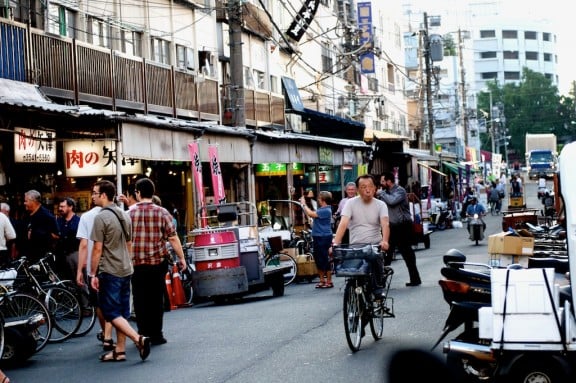 It was almost impossible to sample everything that was offered before us, but what we did indulge in was just delicious.
****************************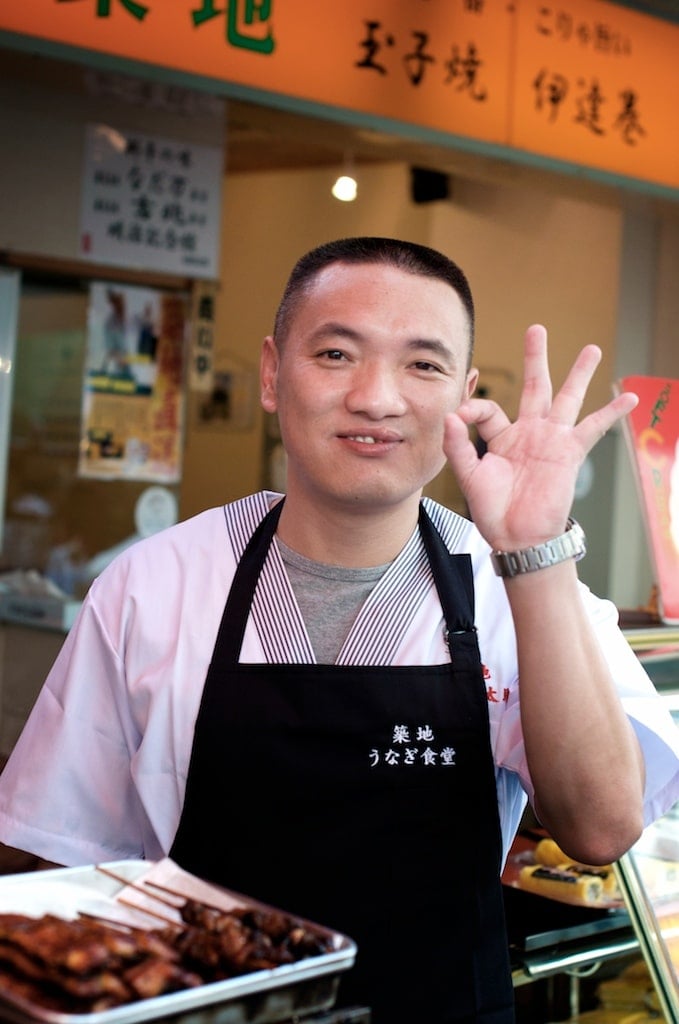 He grills his unagi (fresh water eel) to perfection (look for him)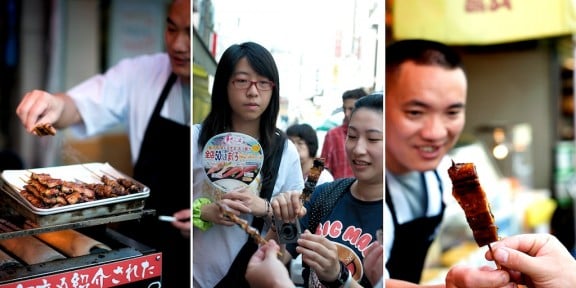 For only 100 yen (about $1 US dollar), this stall sold amazing grilled unagi (eel) on a stick. Gesture to the vendor that you want some and he'll grill you up a stick for each finger you hold up. The crowds definitely line up for his skewers, so be patient, wait your turn and you'll be rewarded with great unagi.
*****************************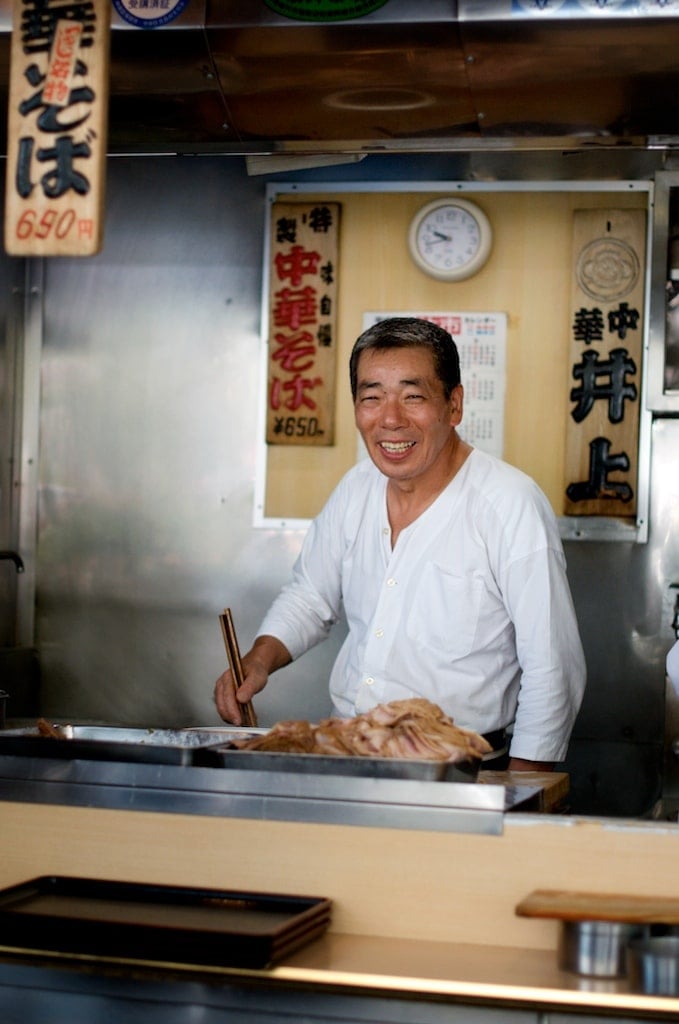 Look for this handsome fella & his ramen stall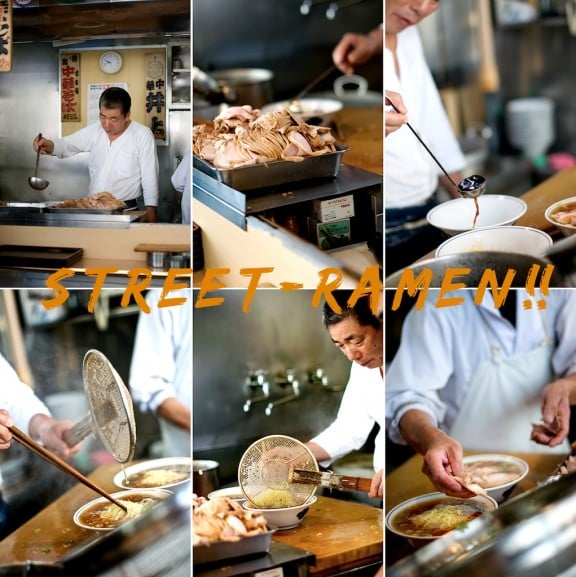 The finale- hearty and delicious bowl of pork ramen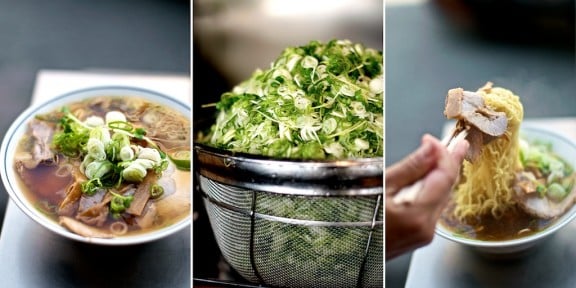 With so many noodle stalls to choose from, we were craving ramen and this stall's big bowl of sliced pork and colander of green onions caught our attention. Also, tons of customers were slurping his noodles on the tall tables that lined the street, so that was enough recommendation for us to dive into a bowl. If it was good enough for the locals, it was great for us. The pork was juicy, the noodles were perfectly cooked and the shoyu broth was rich and satisfying. For less than 500 yen (about $5), the bowl was generous and delicious.
**************************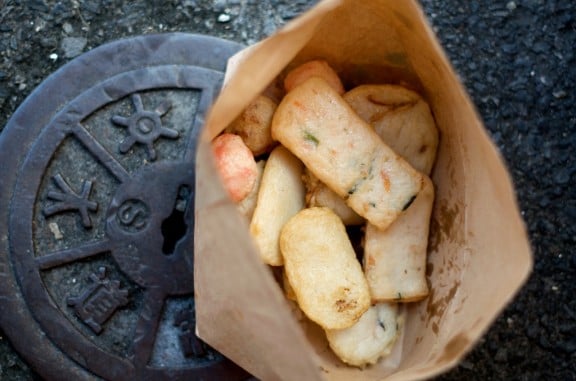 Fried fish cakes/balls were plentiful and they came in all sorts of sizes, shapes and types. We're never ones to turn down anything fried, especially when it comes to seafood. The prices were very reasonable as well, about 50 cents per piece. This whole bag came out to about less than 400 yen, $4. This was a great eat-while-you-walk munchie and if it wasn't 9:00 am we would have grabbed a cold beer to wash it down with.
We ate so much and tried as much of everything as possible, but our stomachs eventually reached their limit. We'd need a few trips to the outer market to be able to try everything that caught our eyes. So much tastiness, so little time.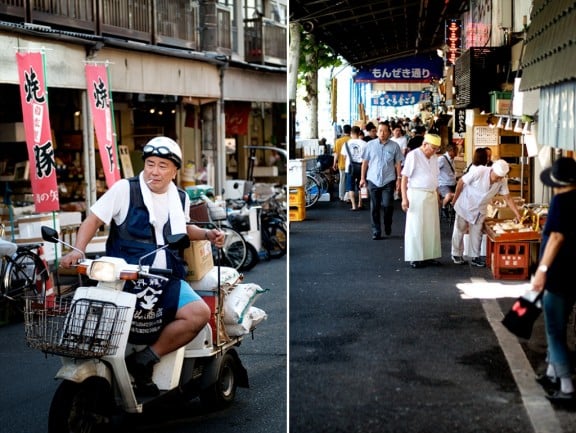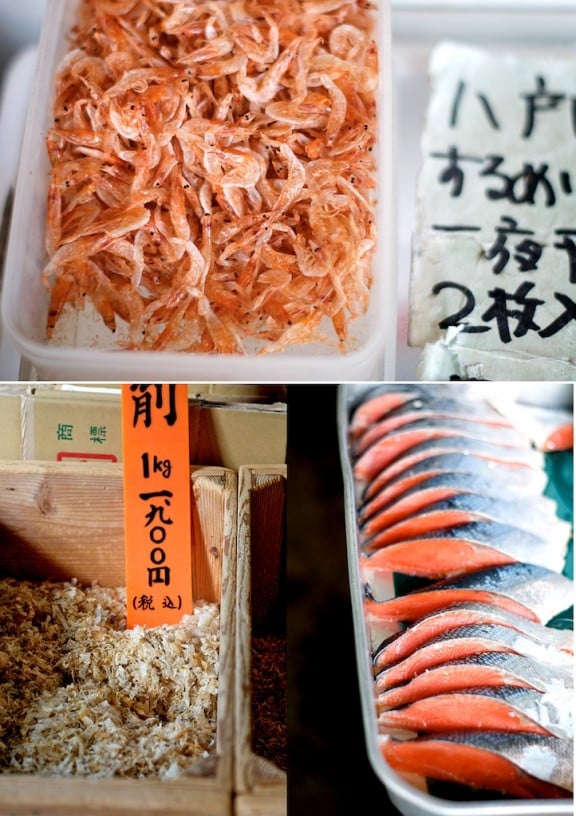 We love Tsukiji Fish Market (jōnai-shijo)and outer markets (jōgai-shijo) and will return at least one more time during this trip before we head back home! There's going to be a video episode of all this very soon!
Stay tuned for a Tsukiji video for our " The Hungry Travelers" series!
More Konichiwa Japan! posts for this trip:
Follow us on Twitter & get updates about our Japan adventures!
[ad]
We are a participant in the Amazon Services LLC Associates Program, an affiliate advertising program designed to provide a means for us to earn fees by linking to Amazon.com and affiliated sites.