French 75 cocktail + Hatfield's Restaurant
This French 75 cocktail post was one of our first recipe posts back in 2009. It's fun to see how our photography and stories have changed over the years!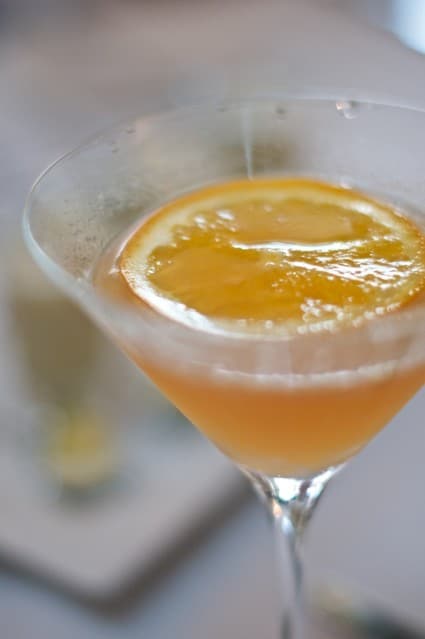 There's a little jewel of a restaurant nestled on a bustling street in Los Angeles. In fact, it's located on a very busy street that if you blink, you'll pass it four times, like we did. #*&%@! Like pirates on a hungry looting spree (the sexy Johnny Depp kind of pirate, not the coast of Somalia kind 😉 ), we went searching for this delicious gem of restaurant called Hatfield's in Los Angeles. Ravenous for the Hatfield's stash because after a long day of shooting in Los Angeles, we were ready to fight for some really good food.
Walking into Hatfield's is like walking into a photographer's paradise. Everywhere we turned, there were simple, clean, picture-less walls, not one piece of artwork or photograph could be seen. Why would it this be such a jewel to photograph you might ask? Because looking beyond the bare walls you'll find rustic, simple elegance in nearly every little nook and intimate space of this natural-light infused locale. The big windows that welcomed in the light, highlight the elegant grace of Quinn and Karen Hatfield's intimate space.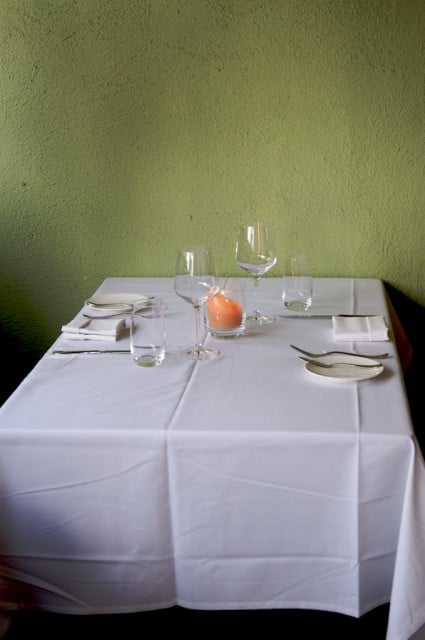 French 75 Cocktail Recipe
Hatfield's is every bit worthy of their local and national acclaim, Michelin star, and James Beard nominations. Both Quinn and Karen Hatfield, an amazing husband and wife Chef team, are the talents behind the food that bursts with seasonal flavors and ingredients. The dishes were sublime and every bite was an explosion flavor, balance, and texture calling to the freshness of spring's bounty.
Here's some photographs of our wonderful evening at Hatfields: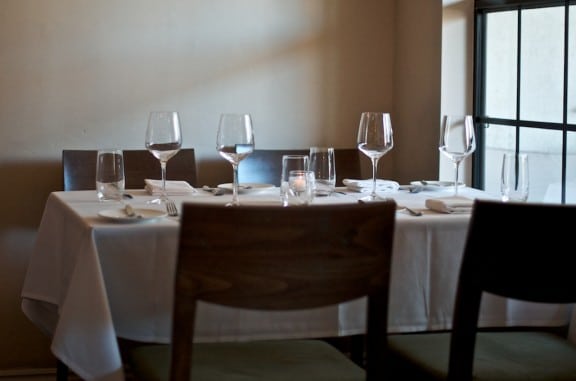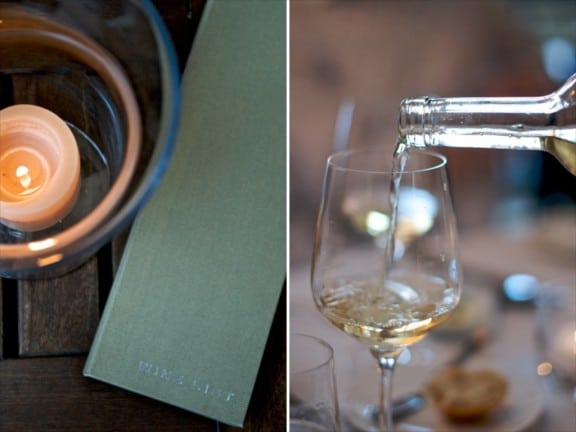 To give you a taste of the beauty of Hatfield's here also a recipe for one of their signature cocktails, the French 95 (a twist on the French 75), and it was just what these thirsty pirates needed. The French 75's & their kin are classic, sexy cocktails. The French 75 itself dates back to WWI, was named after the French's 75mm howitzer cannon and combines gin, fresh lemon juice, a touch of sugar and a bit of champagne all in one delicious cocktail. The French 95 variation gives it a little extra caliber by substituting bourbon for the gin. When properly made these cocktails are incredibly well balanced creations that have a bit of kick and bubbly.
How can this cocktail not be loved? We've rarely come across a woman who doesn't love a little Champagne in her cocktail and what man would hesitate about ordering a classic cocktail (or a variation of) that was named after one of premier heavy artillery cannons of WWI. The wonderful chef/owners at Hatfield's were kind enough to share this recipe with us for their take on the French 95. Enjoy and if you are in the LA area, get yourself to Hatfield's. Hope you enjoy this French 75 cocktail recipe. You will be delighted.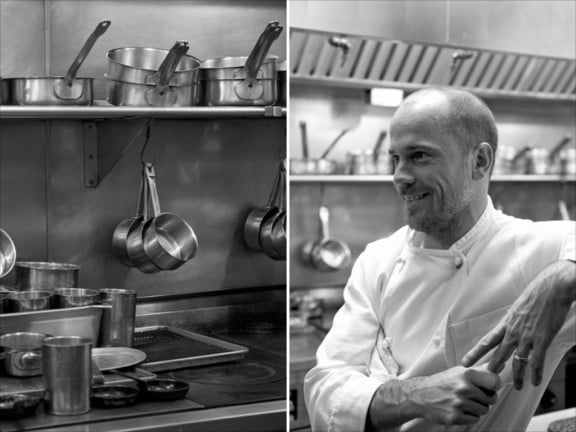 Chef Quinn Hatfield
Check out our Cocktail Recipes Here and our Complete Whiskey Guide.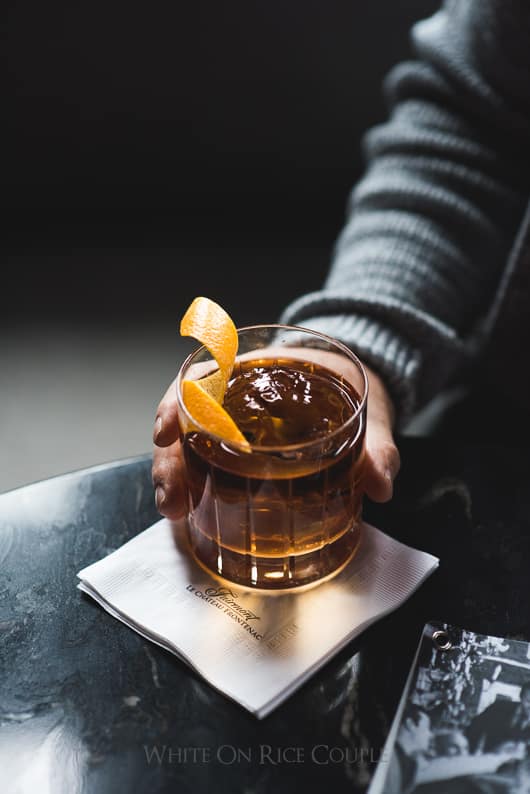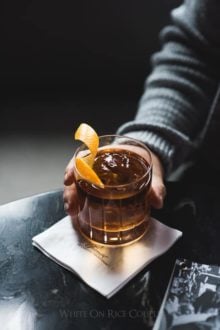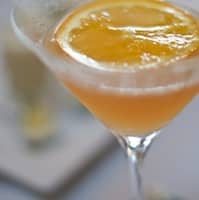 French 95 Cocktail Recipe
Courtesy of Quinn & Karen Hatfield (Hatfields restaurant)
Ingredients
2 oz. (60 ml) fresh orange juice , about 1/2 an orange
1 1/2 oz. (45 ml) juice from 1/2 a lemon , about 1/2 a lemon
1 oz. (30 ml) good bourbon (knob creek)
1/2 oz. (15 ml) simple syrup
dash orange bitters
1 oz. (30 ml) Champagne or Prosecco , to top cocktail
Instructions
Combine all ingredients except champagne (or prosecco) and shake and shake with ice.

Pour into chilled cocktail glass and top off with the champagne.

Finish with garnish of an orange wheel.
Nutrition Information per Serving
Calories: 152kcal, Carbohydrates: 20g, Protein: 1g, Fat: 1g, Saturated Fat: 1g, Sodium: 11mg, Potassium: 192mg, Fiber: 1g, Sugar: 17g, Vitamin A: 116IU, Vitamin C: 45mg, Calcium: 13mg, Iron: 1mg
We are a participant in the Amazon Services LLC Associates Program, an affiliate advertising program designed to provide a means for us to earn fees by linking to Amazon.com and affiliated sites.