Favorite Gift Guide for Cooks and Eaters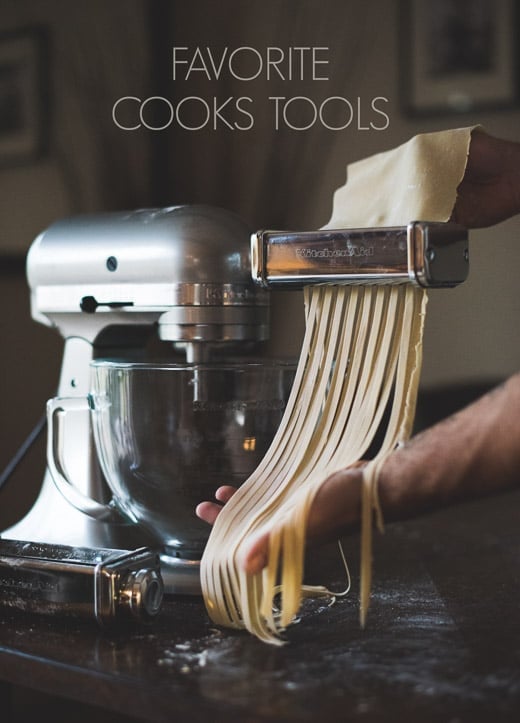 Happy Holidays friends, hope you're staying warm and enjoying every moment in the kitchen. Our test and home kitchens are loaded with favorite tools and gadgets that make kitchen life easier. Maybe you'll enjoy them just as much as we do and treat yourself because Santa said it's totally ok.
Cucina Pro Crepe Maker: More than a crepe maker: We had brunch at a friends house and they made quick and easy pancakes with simple clean-up on this amazing little electric crepe maker. It's way more than a crepe maker as we tested so many different types of foods on it.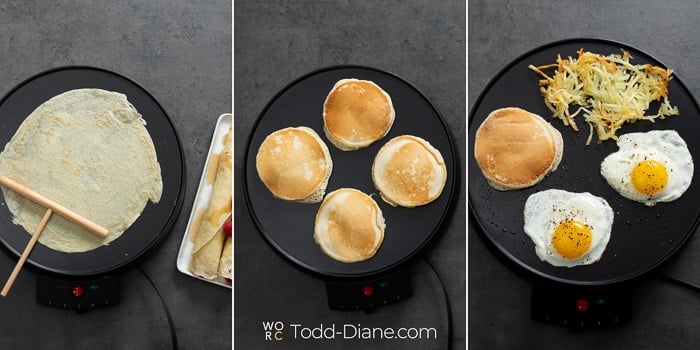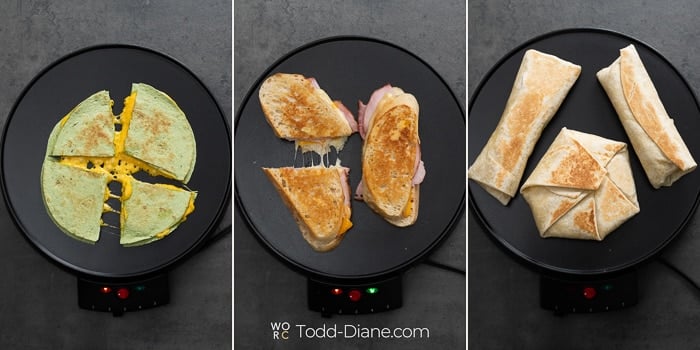 Why we love this little crepe maker:
It's super light and easy to move around. Also, it doesn't take up too much space.
Fast heating! Wow, it heats up fast and perfect for mornings when you need to cook something quick.
Aluminum, non-stick little griddle. It's super easy to clean.
Perfect size for the small kitchens, 2-4 servings, trailers (cordless version) or anytime you want to whip up a quick breakfast or lunch.
Don't use it for super greasy foods cause there's so side walls to hold in splatters. The point of it is to cook foods that don't need lots of oil quickly and easily.
Gift it with a bag of awesome pancake mix and they can get started on breakfast right away!
Healthy Air Fryers: We love our air fryers for making healthy, less greasy food. And best of all, these little gadgets make food crispy and amazing. We started a website dedicated to air fryers here at Air Fryer World. We've got tons of easy recipes, tips, tricks, reviews and troubleshooting guides for everything air fryers. Our two favorite air fryers make great gifts to get you started on exploring all the great food possibilities that come out of the air fryer.
Why we love air fryers:
Food quicks crispy and amazing.
Use less oil to make food crispy and to give that "fried texture". It's a great way to eat healthier.
Great for re-heating food that you want crispy.
Easy clean up and no splattering on the counter or stove stop because everything is contained.
Read more about What is Air Frying here and All our Air Fryer 101 Tips.
Vegetable Spiralizers – We love spiralizing ! Vegetable noodles, zucchini noodles and more: We're addicted to our Vegetable Spiralizer, bought two and talked about it here and shared an awesome zucchini noodle pad thai recipe.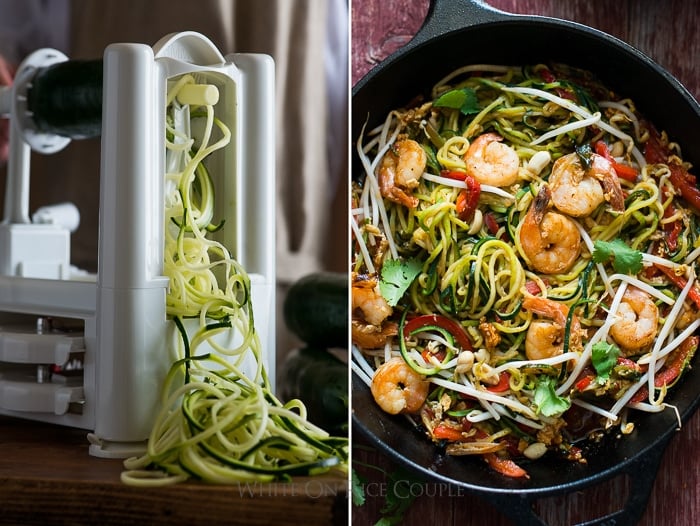 Our OXO vegetable peeler was equally awesome at making the noodles, without the curly look. A Mandolin works great as well, but be safe. We used our safety gloves.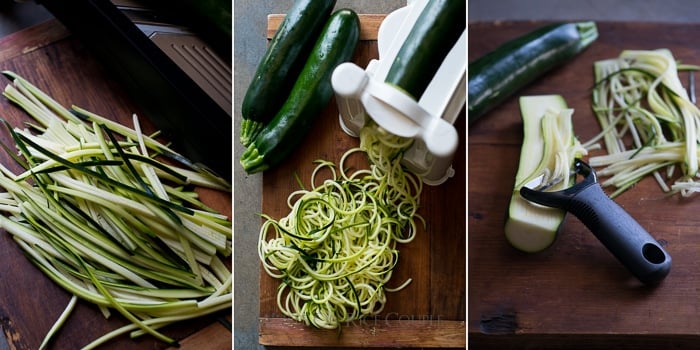 Awesome interchangeable blade peeler set. Here's another favorite vegetable peeler that has 3 different interchangeable blades for multi-use veggies. Best of all, it saves so much space and we can still utilize three different blades for preparing vegetables.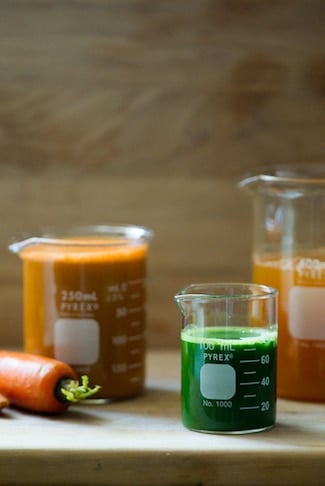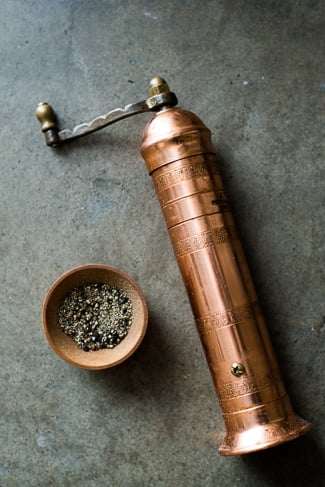 Graduated Beakers and Flasks: We use them to hold juices, sauces and cocktail ingredients. They make great conversations pieces because they're different from the traditional measuring cups. We shared a post about them here.
Atlas Copper Pepper Grinder – When it comes to ground pepper, this grinder has been our kitchen favorite for years. Beautiful and makes grinding up a ton of pepper quick and easy. We love how the patina has aged over time.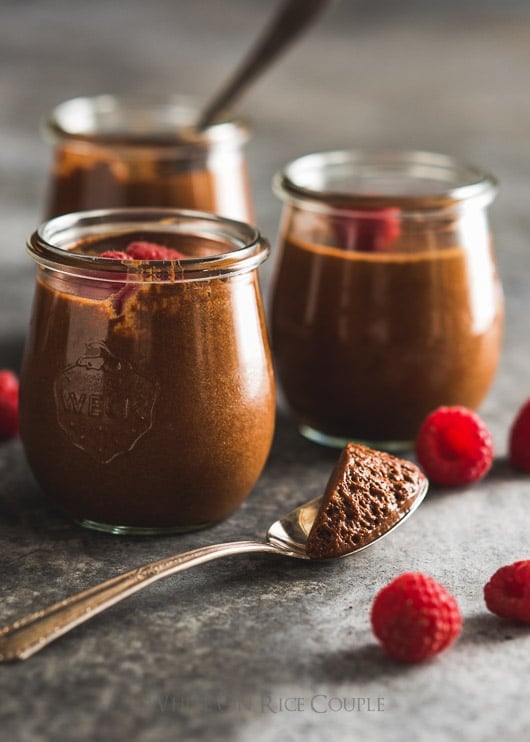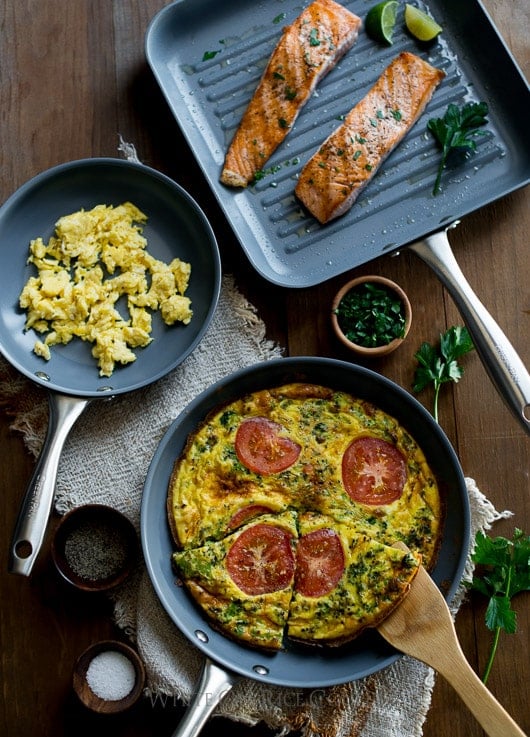 Weck Jars:
All the great shapes, sizes and styles keep our pickling and all around food-storage unique looking and stylish. We've amassed a ridiculous collection that should be shameful. Therapy is on the agenda. But until then, our favorite shapes are:
1/5 liter Jelly Jars and Mold Jars – perfect for smaller servings of jams, preserves, jellies or decadent salted caramel chocolate mousse.
1 liter Tulip Jar – we love pickling in these.
1/2 liter Tulip Jars
2.5 liter Tulip Jars
Large Juice Jars– perfect for orange juice
Green Pan Ceramic Cookware: We shared our love of these pans Green Pans brand in our post here. We weren't expecting too much from these Green Pans, now can't live without them in the kitchen because we can cook scrambled eggs, sautéed vegetables and fish with less oil and less sticking. Best of all, they're easy to wash.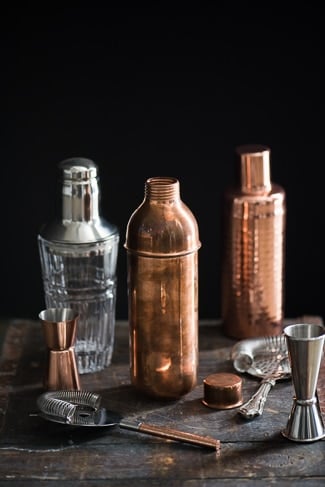 Cocktail Goodies & Barware:
We are obsessed with sexy barware and cocktail supplies. A great bar setup doesn't need a lot of supplies, but having a few quality tools adds that a classiness and bit of swagger to that evening cocktail. Choose your favorite style and create a set around them. Here's are a some of our favorites:
Nick & Nora and Coupe Glassware: Easily our favorite styles of cocktail glassware. Classic & timeless. Beautiful for any shaken cocktail and great to drink out of. If we were forced to only have one style of glassware for a shaken cocktail, give us a Nick & Nora or a coupe. Perfect for any martini or paper plane cocktail.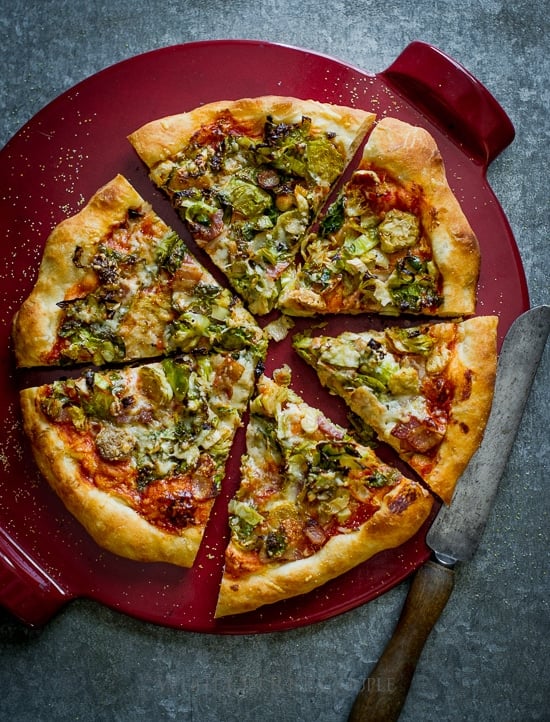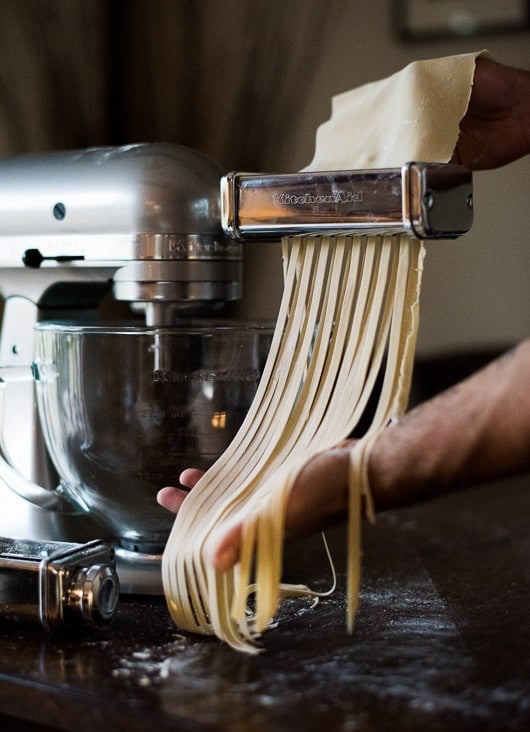 Emile Henry Pizza Stones: We love our pizza and our Emile Henry pizza stones create such a fabulous crispy crust. This brussels sprouts pizza is one of the reasons why we can't live without them. In fact, all of Emile Henry's cookware and stone ware is fabulous.
KitchenAid Stand Mixer and Pasta Attachment: When we crave pasta, it's so easy to make it homemade with our KitchenAid pasta attachment. Seriously, it's one of the best tools out there to help simplify the process of making pasta with consistent thickness, cuts and shape.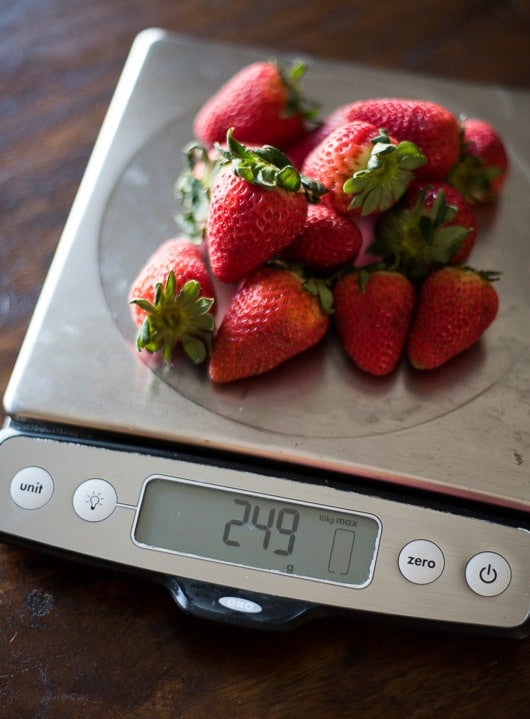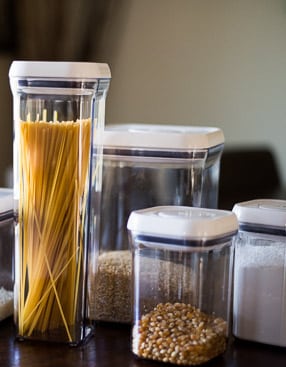 OXO Kitchen Scale: If you don't have a kitchen scale, you need to treat yourself to this one. It's easily our favorite scale to use and is a must for accurate dessert making. The pull-out display is pure brilliance when it comes to weighing out ingredients in a large bowl.
OXO POP Storage Containers are stackable, airtight and incredibly space efficient. Even in our tightest cabinets, we can stack these things without wasting any space.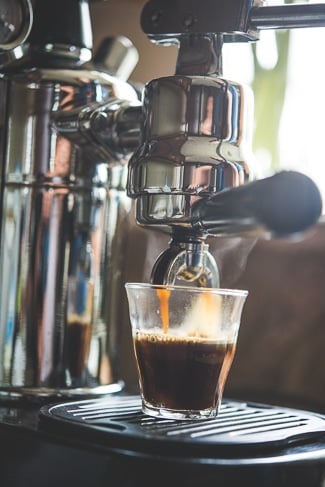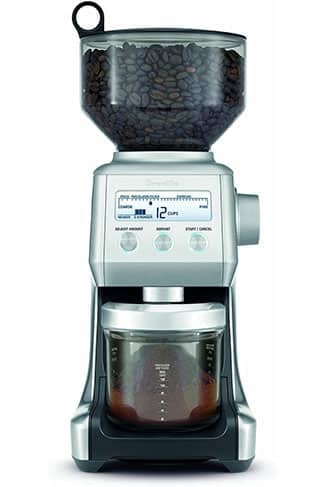 La Pavoni Manual Press Espresso Machine – This is only worth the cost for the the truly coffee obsessed but is also our absolute favorite kitchen countertop appliance. Once dialed in with a good grinder it makes the best espresso and to start nearly every day with amazing coffee and a relaxing ritual makes it well worth the cost for us. And can you say sexy. Most beautiful thing on our counters.
Breville Smart Grinder– When it comes to our grinders, we like 'em with style and more importantly, great functionality. Measure exactly how much ground coffee you want and have it dialed in to the perfect fine-ness. For our dedicated espresso grinder we love this Breville Smart Grinder so much we have two, one for home and one for the studio. It can also be used for other coffee needs, but we love it so much for espresso that has become its main purpose for us. But for those days when we are doing drip coffee, it is super easy to change up the grind and amount.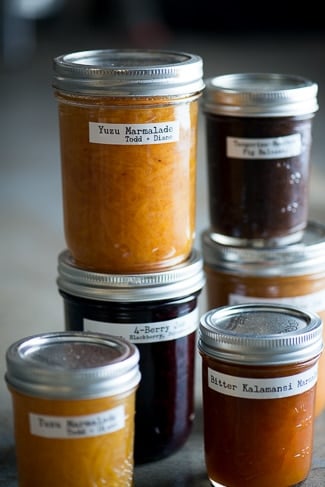 P-Touch Labeler: Yes, we're a little obsessive-compulsive and like to have a very organized pantry with everything labeled. If you roam through our house and kitchen studios you'll be able to identify almost everything because guaranteed, there's a label on it! Sometimes two (one for the top and one for the side). The Brother pc connectable labeler in particular is a our favorite. You can plug it into your computer (mac or pc) and through their free software type up and label you like with any font on your computer. Awesome!
Last but not least, our very own baby: Bountiful Cookbook! It's loaded with fruit and vegetable focused recipes inspired from our garden.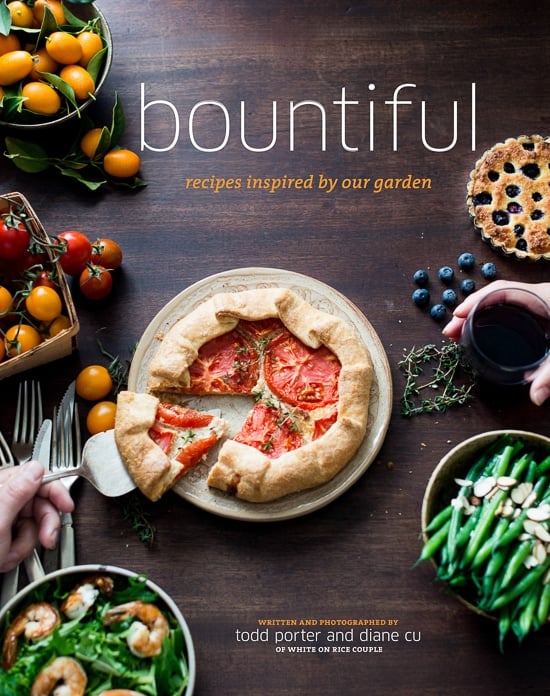 Happy Holidays everyone. Hope you all have been a good, and a bit naughty.
Todd & Diane
We are a participant in the Amazon Services LLC Associates Program, an affiliate advertising program designed to provide a means for us to earn fees by linking to Amazon.com and affiliated sites.