For the Love of Blogging, Disney and Food Blog Forum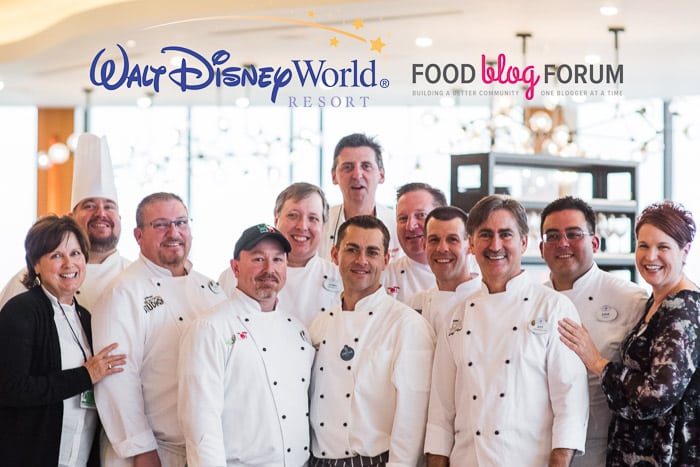 It all started on a beach in Mexico back in 2009 when Jaden and I first had a crazy idea about starting a community where we could share and encourage others to do more of what they love with their food blogs. In retrospect, it doesn't seem that crazy now, but back in the earlier days of food blogging there really weren't many small communities that accomplished what we envisioned as friends-helping-friends. Fast forward to 2015, sitting in a room full food bloggers and feeling all the great energy that goes along with sharing and caring, this nutty idea felt like it was truly meant-to-be.
This is the 6th year of Food Blog Forum and after many locations throughout the country, we've landed back for our third gathering in Orlando thanks to the generous and enormously kind support of Walt Disney World. In fact, the organizers at Walt Disney World not only care about food bloggers, but they were like maternal parents who actually gave everyone at the conference rain ponchos so we can stay a drier during our excursions on the park. Their hospitality went beyond the conference, accommodations and amazing food. It's those little details, like the rain ponchos, that showed their full heart. Thank you Walt Disney World Mommies! You're the best.
Beyond the basics of any conference, this year Visit Orlando went all out as well in organizing a half day food tour of their culinary community at East End Market. That alone was a full adventure in itself. Because there were so many wonderful layers to our event this year, it feel most appropriate to share it in images.
Enjoy the recap and all we can do is to stand on top of the biggest hill and give a shout-out to our most amazing community of food bloggers who attended and a huge thank you to our incredibly wonderful sponsors: Walt Disney World, Four Seasons Resort Orlando, Visit Orlando, KitchenAid, OXO, Florida Dairy Farmers, Sabra and all the folks at East End Market. Look forward to seeing some new faces and favorite folks at our next event!
-Diane & Todd
Four Season Orlando at Walt Disney World Resort opened up with a smashing opening welcome dinner at their beautiful location. The PB&G Southern comfort inspired menu with craft cocktails was the perfect start to this amazing gathering.
Refreshing beverages and stellar hospitality kick-started Food Blog Forum 2015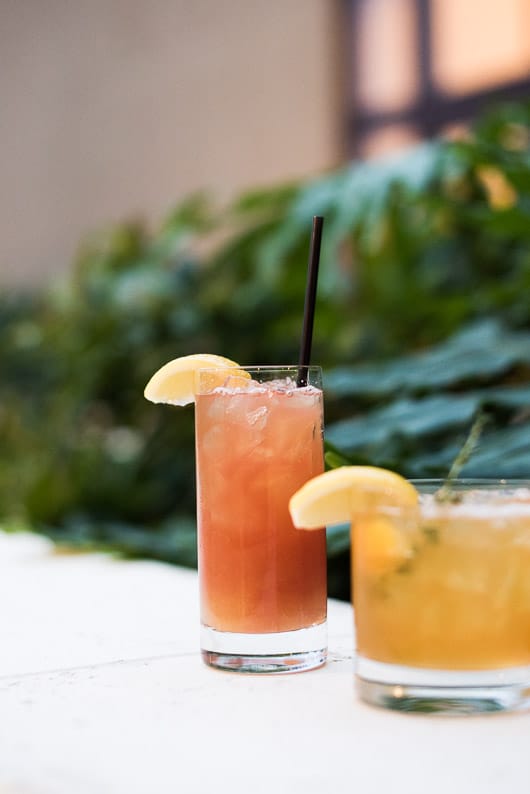 As always, Walt Disney World Resort's sponsorship raises the bar year-after-year. This 2015 gathering was no exception and not only was the attention to detail in organizing our event impeccable, but the food was beyond outstanding. Words can't really describe the Delicious Disney lunch menu and view at California Grill. It's a thrill to be eating culinary art from the resorts top Chefs and having a breathtaking view of Magic Kingdom Park and Seven Seas Lagoon. Simply put, the conference day, accommodation at Grand Floridian and the amazing lunch for a hungry crowd of bloggers was beyond magical and forever memorable. Thanks Karen, Pam and Beth for making this event so special!
Conference day was held at the Contemporary hotel with an inspiring opening from Disney innovator Victoria Finn.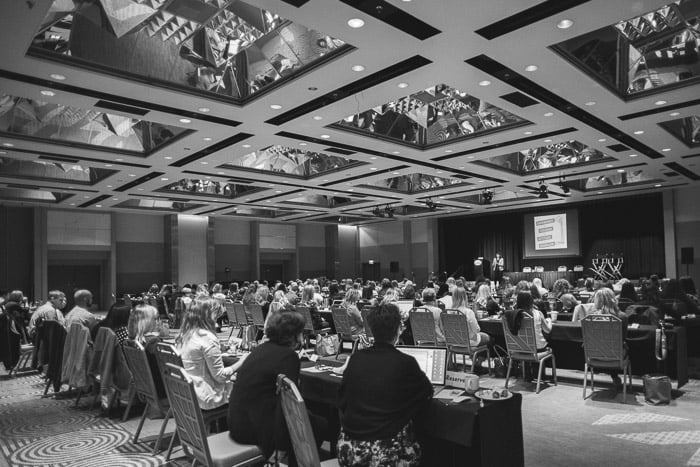 When it came time for Delicious Disney Lunch at California Grill, we were all blown away.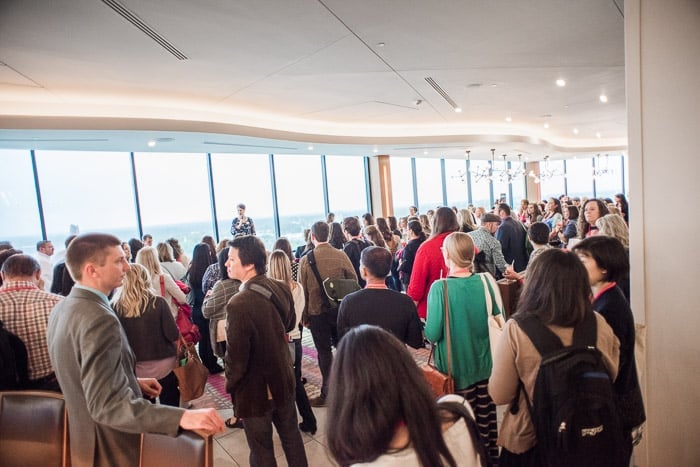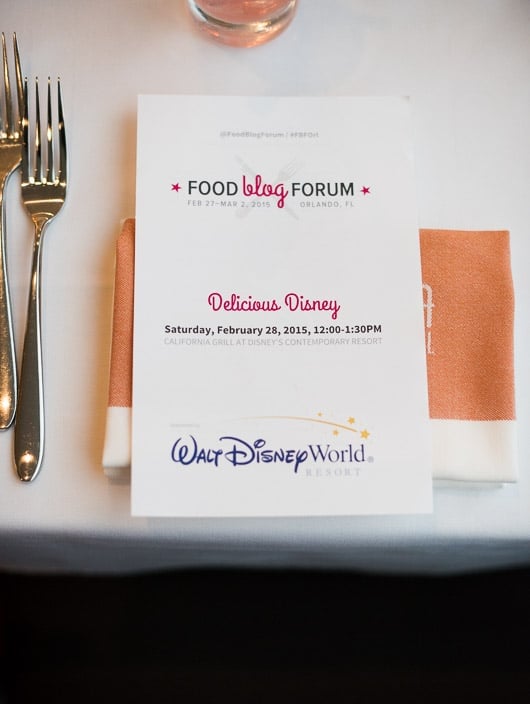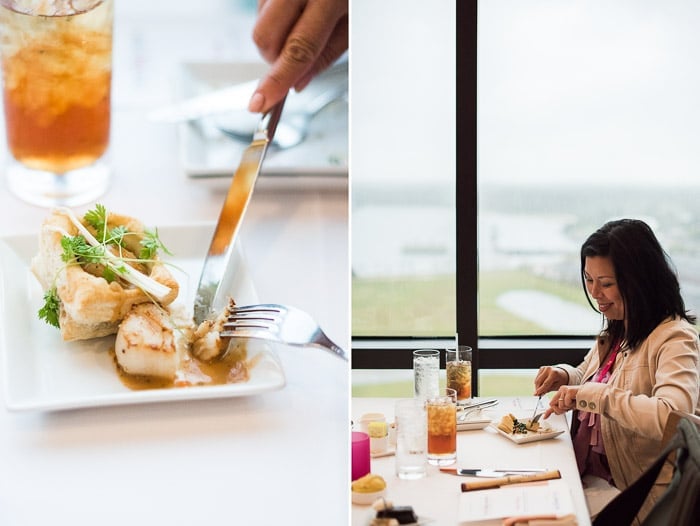 Everyone devoured the fabulous & fresh "Power Salads" from Chef Charles Dolson of Sunshine Seasons Epcot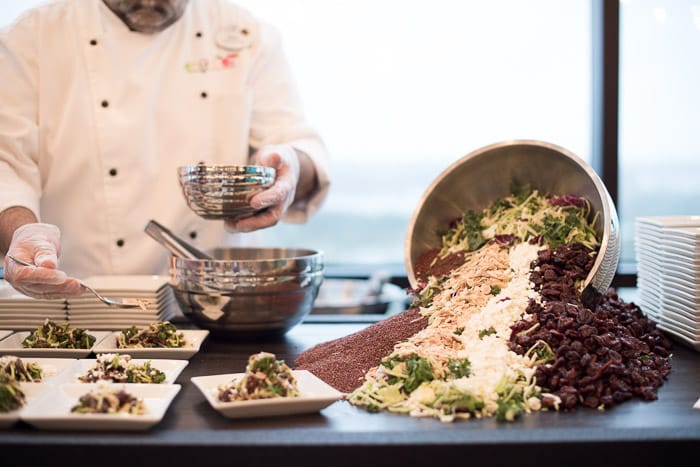 The chocolate pudding cake & strawberry orange cake w/ champagne sorbet from pastry Chef Jeff Barnes of Disney's Contemporary Resort Bakery was out of this world! We each had multiple helping of these. Shhhh, don't tell anyone.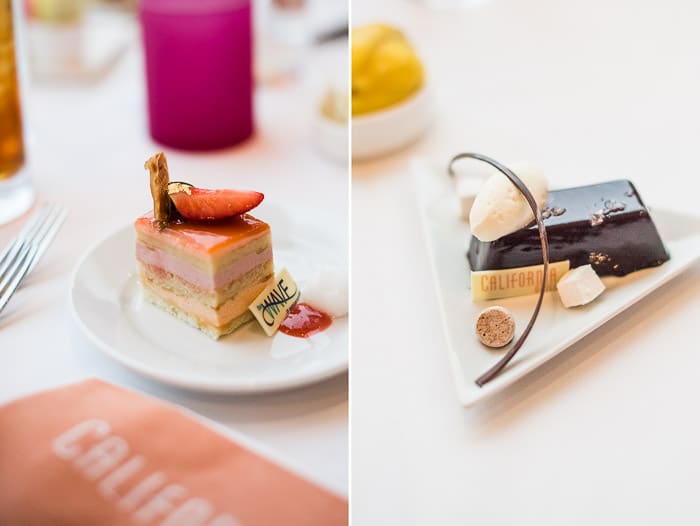 Chef Brian Piasecki of California Grill knocked it out-of-the-park with his braised pork belly with goat cheese polenta and country apple sauce. Everyone probably went for seconds and for some, it was dessert. Yes, it was that amazing.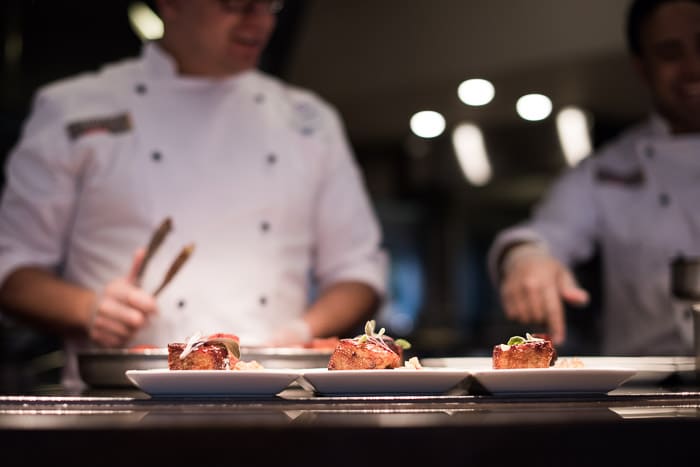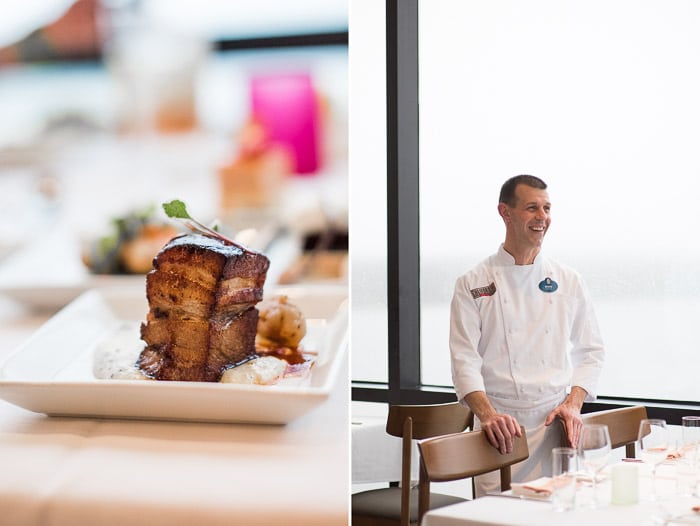 Here's just a sampling of the incredible culinary talent that were offered for the whole FBF group!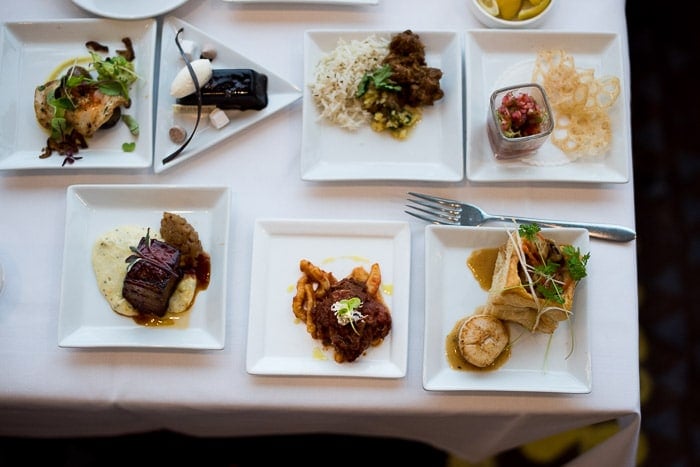 Thank you Chefs for feeding us! And special thanks for organizing it all Pam! Karen! and Beth! (not pictured).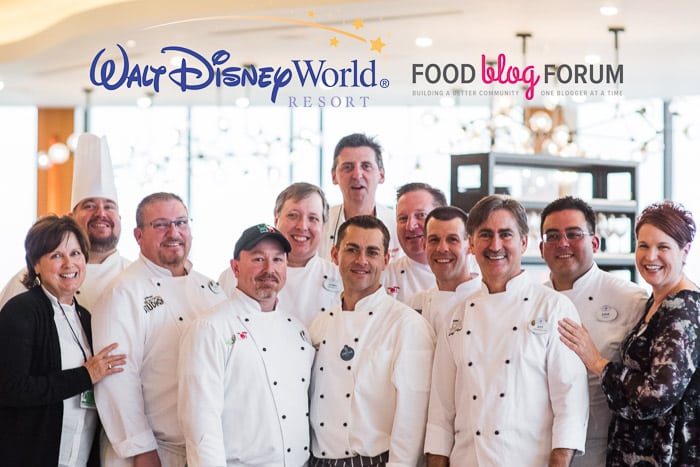 The final finale to the conference was organized by an amazing team from Visit Orlando and the location to end the feasting was at East End Market, which is a neighborhood market and cultural food hub. East End Market is inspired by central Florida's local farmers and food artisans. Also sharing their wonderful food were other local food artisans that gathered in the upstairs community kitchen space at East End Market. If you ever visit Orlando, you must make East End Market as a priority for your trip. The creativity and passion of Orlando's local food scene is at it's best over at East End. You must go.
The whole Food Blog Forum group was greeted with warm smiles, refreshing drinks & lively music.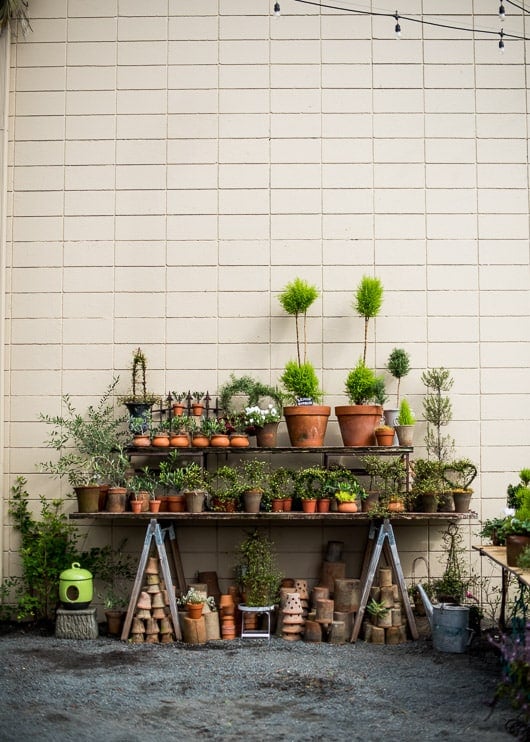 Chef James Petrakis of Cask & Larder brought wonderful fresh baked goods! They were so good.
Se7ven Bites Bakery shared the most tender and wonderful lavender biscuits. What a treat.
One of the highlights of the tasting day was finally eating and meeting Chef Henry Salgado of Txokos Basque Kitchen. Chef Henry is a James Beard Nominated Chef and rightfully so. His incredibly flavored and textured menu is seasonally driven, perfectly executed with authentic flavors inspired from Basque fare.
And last but never forgotten, we always finish an fantastic feast with great coffee. This time, from Lineage.
Again, thank you to all our sponsors for your hard work, generosity and spirit of community. Food Blog Forum is grateful for all your passion, creatively and love. Till next year!
We are a participant in the Amazon Services LLC Associates Program, an affiliate advertising program designed to provide a means for us to earn fees by linking to Amazon.com and affiliated sites.