The Call of Adventure – a Fly Fishing trip to Montana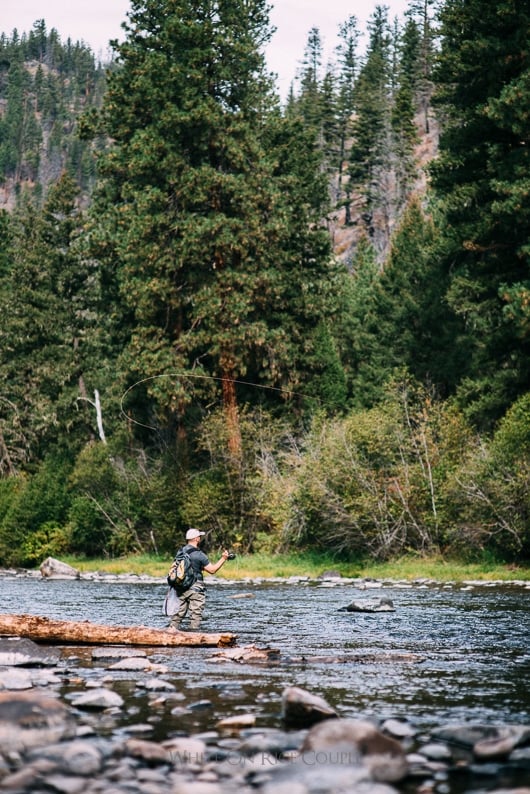 The call of adventure and exploring new places pulls at us continually. It inspires "Moments of Discovery" where we step outside our normal paths and discover something/somewhere new for the day or weekend. Our "Adventure-mobile" as it is dubbed is nearly always loaded and ready take us and the pups off to new places.
With so much to explore, we need something to be our compass. Something which guides and inspires us to seek out new places. Many times it has been food, whether that be apple picking, driving 8 hours one-way for a restaurant, or going dumpling diving in LA.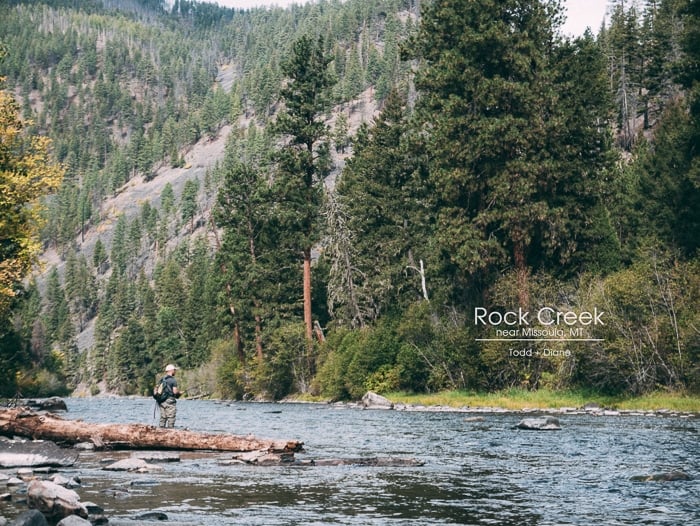 Over the past few years we've found another compass. Fly fishing. We've always loved the outdoors and hiking, and for the pups, river water and stream side life it about as good as it gets. As Sierra, our nearly 12-year old boxer slows down with age, we want to make sure we share as many adventures with her as we can. Although I grew up fishing on the creek running through our ranch, fly fishing is new to me but there is something special which resonates within. And so it has become the compass often leading us on our adventures.
So for last year's grand adventure, we decided on a 10-day road trip to Montana. We'd never been to Yellowstone or Glacier National Parks, and in Montana the fly fishing is nearly a religion. Deciding on a fall trip, the crowds would be less, the fishing still good, and with a bit of luck the weather would be mild for Sierra and her aging body.
Watch a few snippets of our Montana Fly Fishing Adventures:
It was a bit of a haul getting there from southern California. A solid 2-day drive, but the time on the road was filled with laughter, music, some singing best left unheard outside of the car, new sights, doggie breathe (which we could have done with a little less of but at least they weren't gassy 😉 ), and lots of great conversations. Although the destination was Montana, the journey there was just as an important part of the adventure.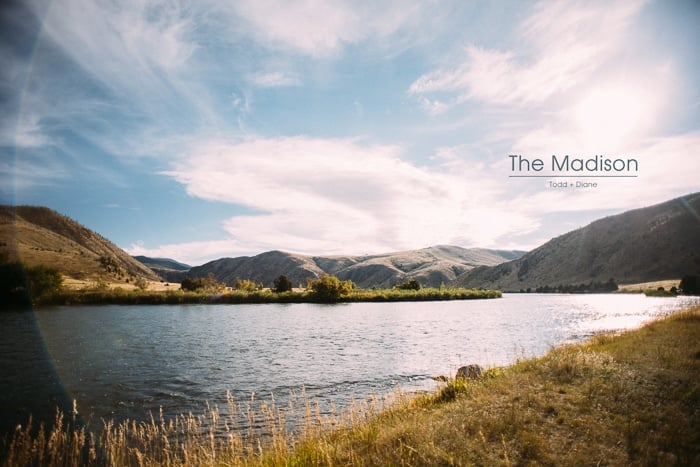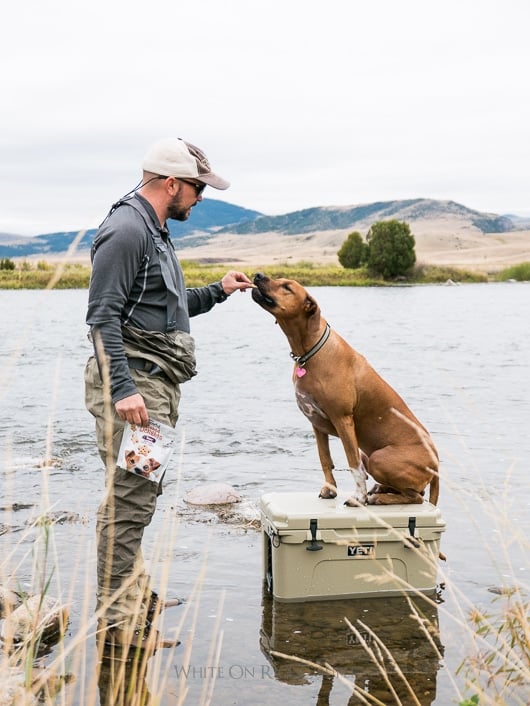 Lexi and Sierra love The Madison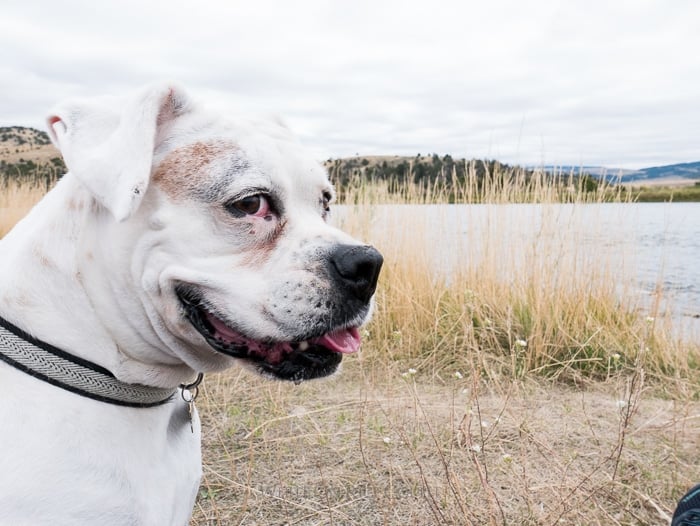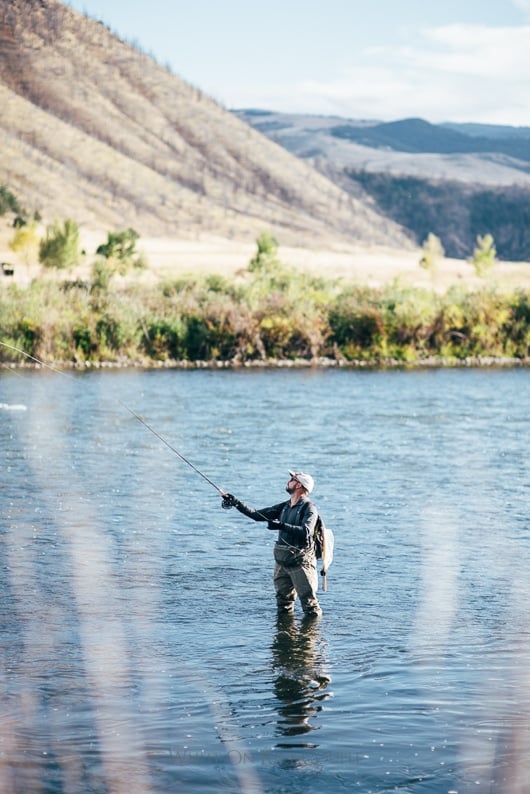 The time spent in Montana was as grand as the skies. The rivers and creeks were beautiful and we managed to catch a few fish. The people were kind, the food and drink were good (had one of the best steaks ever in Bozeman and there was a distillery in Missoula making some legit whiskey and gin), and we were filled with memories which will stay with us forever. Us and the pups out on a Montana adventure.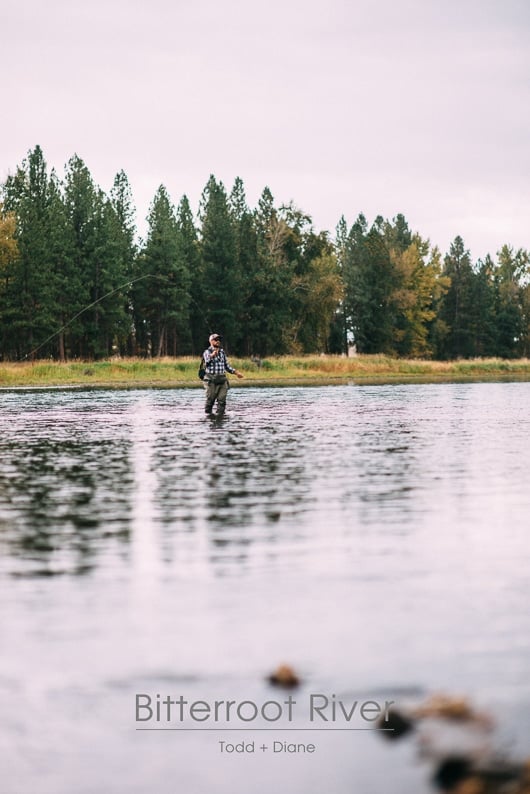 So as this year is already quickly rolling on we pause to look at our compass and see where it may guide us. What adventures lie ahead?
What is your compass and where will it lead you?
-Todd and Diane
Read about our fly fishing in Colorado with Dad + "Episodes of a Novice Fly Fisherman in Southern California" to come in the future.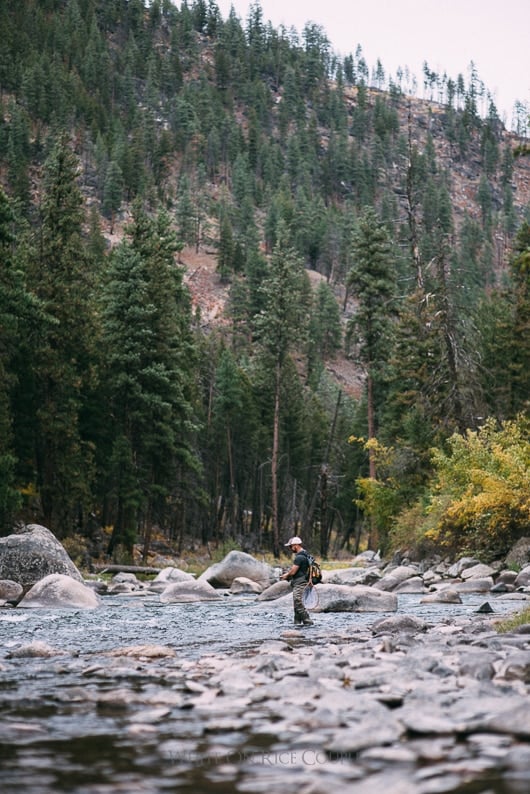 We are a participant in the Amazon Services LLC Associates Program, an affiliate advertising program designed to provide a means for us to earn fees by linking to Amazon.com and affiliated sites.