Endive & Radicchio Salad w/Creamy Parmesan Dressing from Rancho La Puerta Cookbook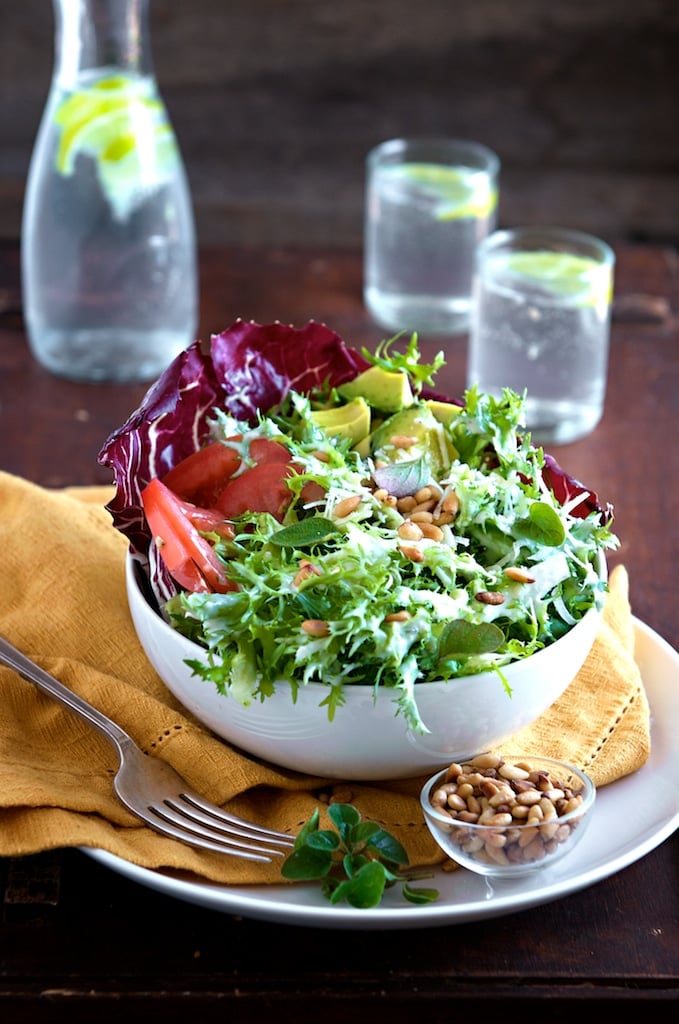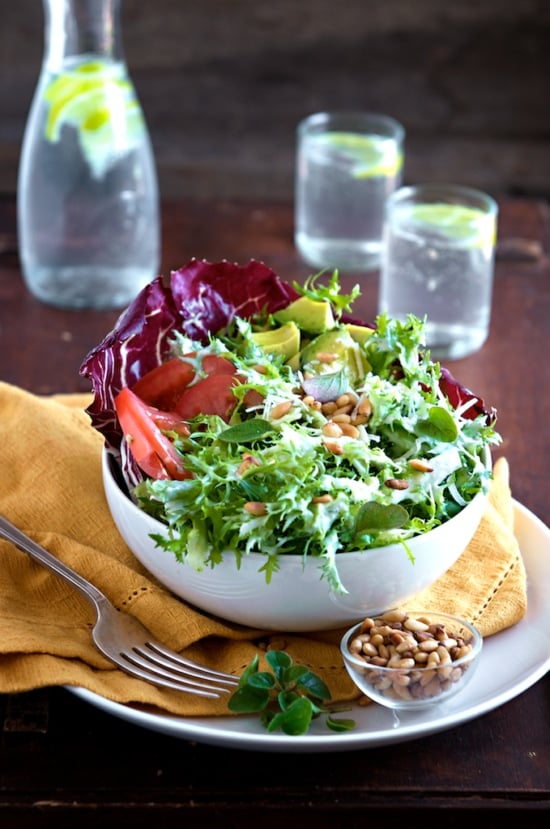 Creamy Parmesan Salad Recipe
I'm guilty and fessing up to the fact that I often drown my salads in dressing. Simple, crisp and fresh salads are my favorite ways to eat greens, sans all the complicated toppings. The extra toppings often get in the way of my favorite greens. But to contradict myself in a bowl of lettuce, I'll often plunge the delicate leaves in a bath of oil and vinegar, suffocating my salad in excess dressing. Bad me, bad. But after 4 days of glorious green and healthy meals at Rancho La Puerta Spa, I'm a changed gal. I never realized how less is more when it comes to constructing a salad.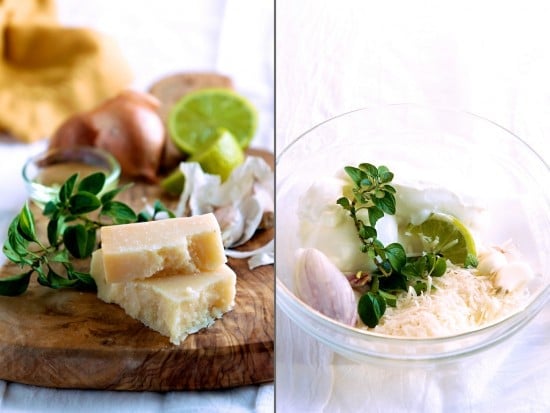 Key ingredients to healthy & flavorful dressing: non-fat yogurt, parmesan & oregano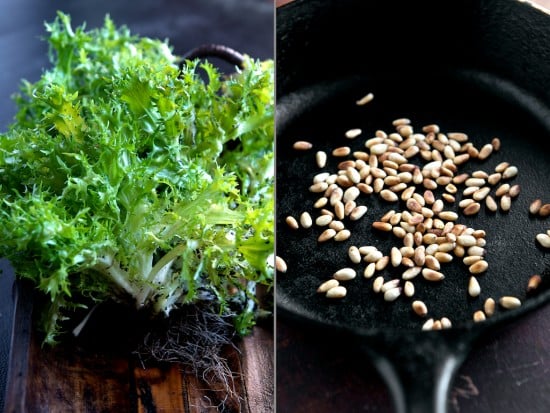 fresh endive from the garden & toasted pine nuts
Rancho La Puerta Spa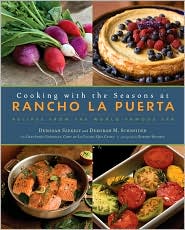 This delicious creamy parmesan dressing from the cookbook Rancho La Puerta: Cooking with the Seasons, has proven to me that dressings can be flavorful, healthy and light, without all the oil and volume. Instead of using a lot of oil, non-fat yogurt is the base to this ridiculously amazing and simple dressing. All the stellar salads that I ate at the ranch were always delicately dressed and I never missed the pool of dressing that usually adorns my salads. A little bit of a great dressing goes a long way. And better yet, this creamy parmesan dressing is low in calories. Boo-yaa!
I was invited to a social media retreat at Rancho La Puerta in Tecate Mexico and it was a week long retreat of healthy eating and inspiring technology talks with some of social media's most influential women. Bonding sessions full of informative discussions with these amazing women made me feel small in comparison. Yes, I Twitter and occasionally Facebook, but nearly not successful enough compared to these mavens. Luckily I have Jaden as a friend to let me tag along or else I'll still be at home trying to figure out how to update my Facebook page.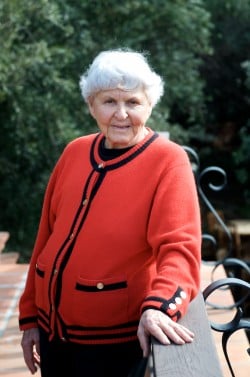 The menu is superbly fresh, seasonal, healthy and completely satisfying. Brilliant culinary thought goes into each dish to ensure that their high quality produce is savored and celebrated. The ranch was founded almost 70 years ago by Debra Szekely, an amazing and passionate radical of her time who was the driving force behind the modern health and fitness movement. Debra is 88 years old and continues to be a power-house of ideas, opinions and concerns for the state of social welfare. She is a mentor, a philanthropist and a public servant who never ceases to build strength and inspiration to those around her.
Much of the produce for the daily menu at Rancho La Puerta comes from Tres Estrellas, the ranch's organic garden that was started by Debra's daughter, Sarah Livia Brightwood. Every single dish at the ranch sings with fresh produce from Tres Extrellas organic, seasonal and sustainable garden. Nestled at the base of Mt. Cahuilla, the sprawling ranch feeds the ranch guests and the local community. It's a beacon light, thriving health and quality produce in such small rural town.
Garden Cooking Class at Rancho la Puerta
Our group was fortunate to be invited to a cooking class at the garden's cooking school and luckier yet, it was headed by Chef Michael Stroot, a kind, accomplished Golden Door Chef and a generous soul full of culinary passion. Leading the garden harvest for the evenings agenda was head gardener, Salvador Tinajero, a energetic and devoted lover of the earth who can talk hours on end about the growing seasons of lettuce greens. The wonderful evening was buzzing with cooking activity, where everyone in the group participated in preparing the menu.
All the produce was collected straight from the organic garden and the whole group was giggly happy like little girls while we tromped through the vegetable isles, pulling onions and lettuce along the way. It was an awakening and spirit enriching week with these fabulously lovely ladies. Thank you to everyone at Rancho La Puerta Spa and Tres Estrellas organic garden for your generous sponsorship of this valuable trip. I'm forever inspired by your commitment to bettering the health of everyone around you.
And finally, my salads thank you too. They won't drown in oil anymore.
xoxo,
diane
Scenes from the Organic Garden and Cooking Class: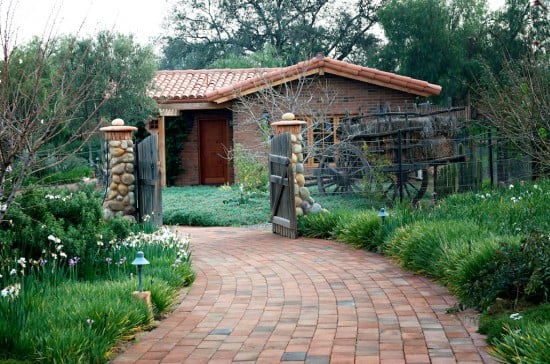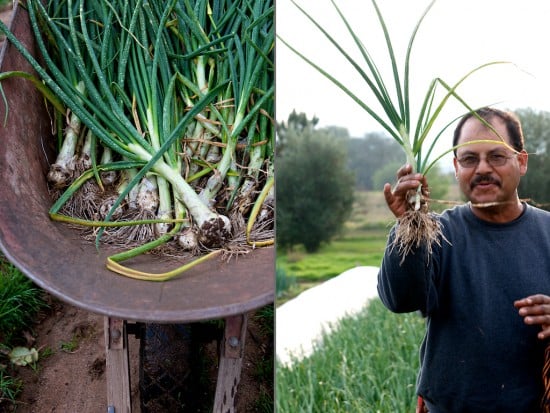 Head gardener, Salvador Tinajero, loving all the wonderful leeks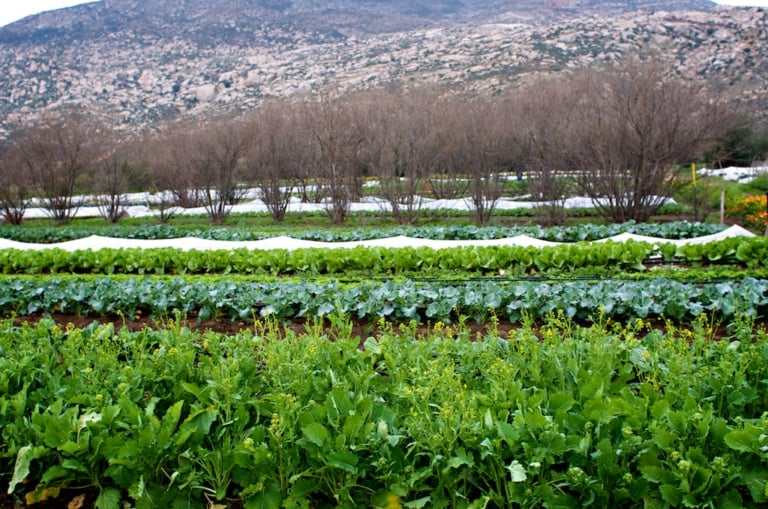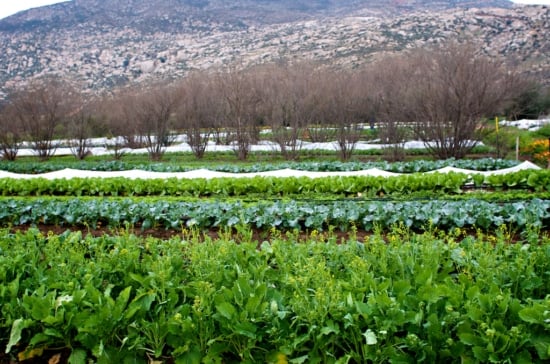 gorgeous vegetables for the ranch menu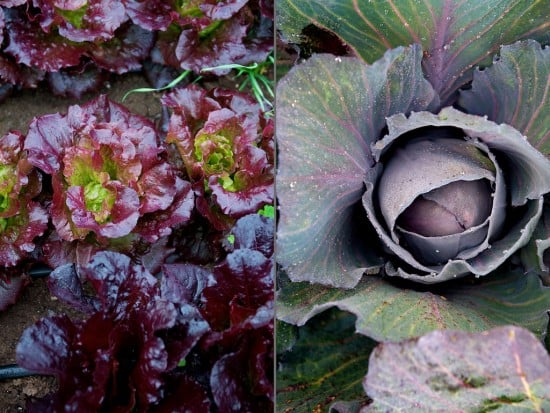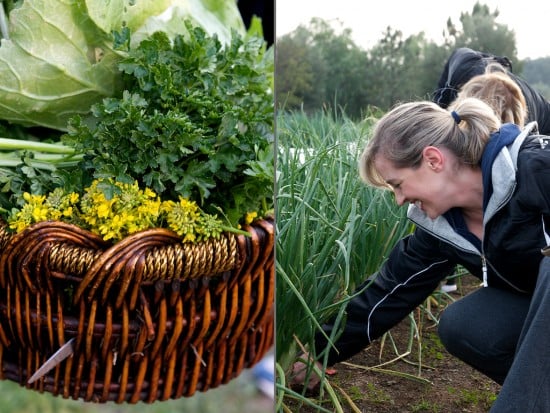 above: Babette having too much picking fun. below: Chef Stroot in his element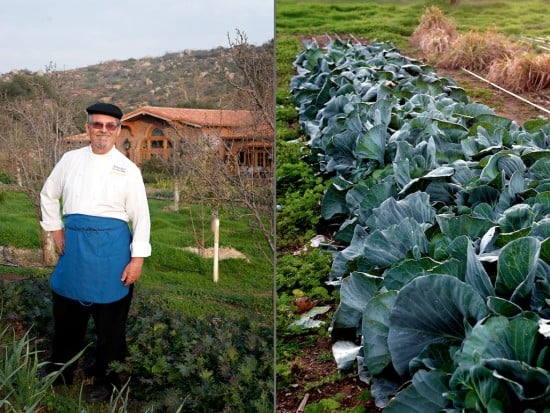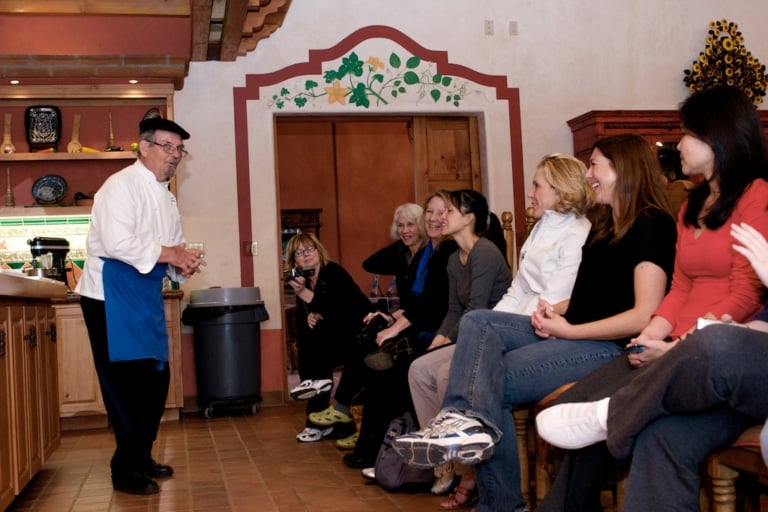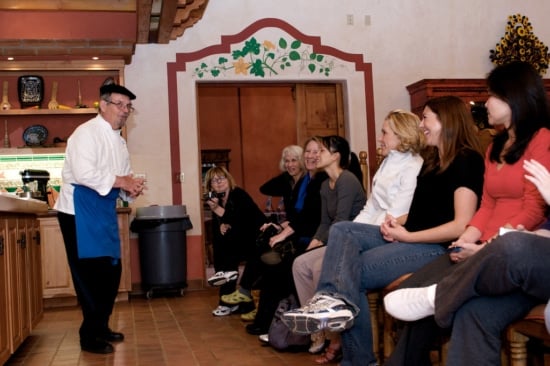 Chef prepping the group for the cooking session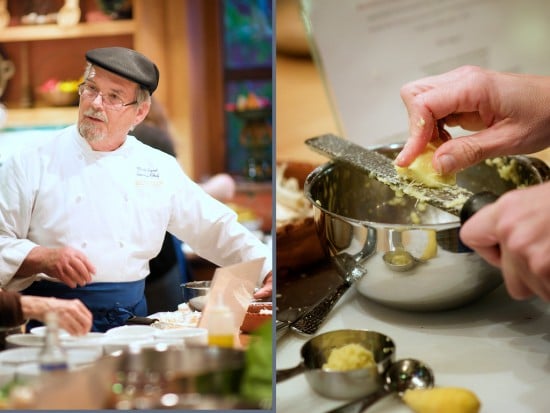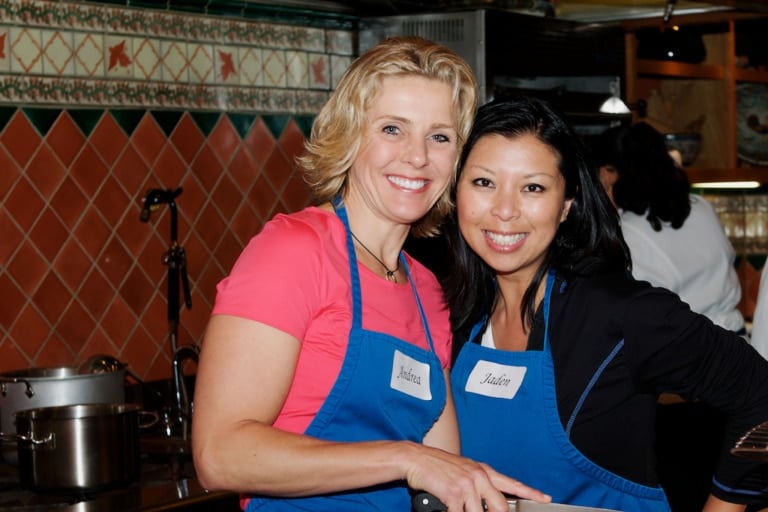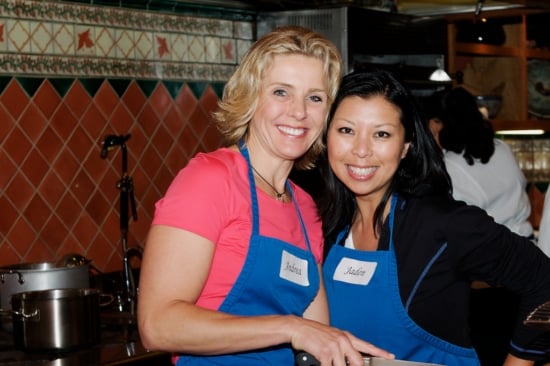 Andrea heading the Indian Dal station & Jaden manning the stove cooking wild rice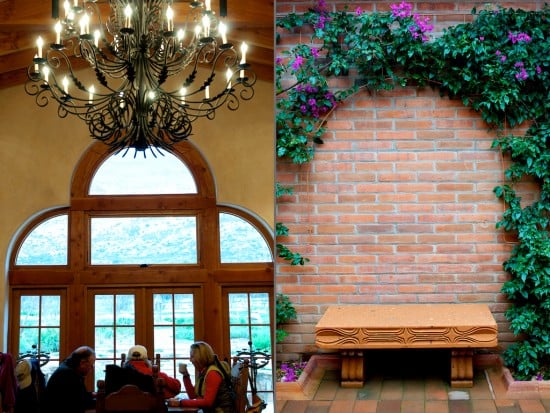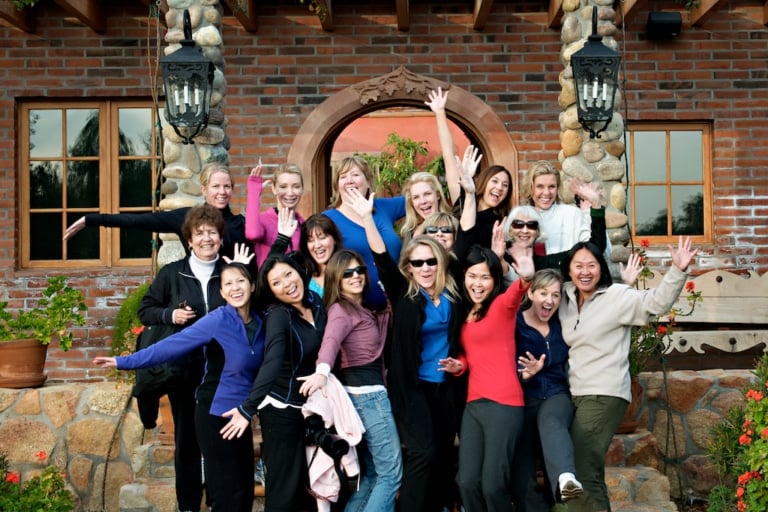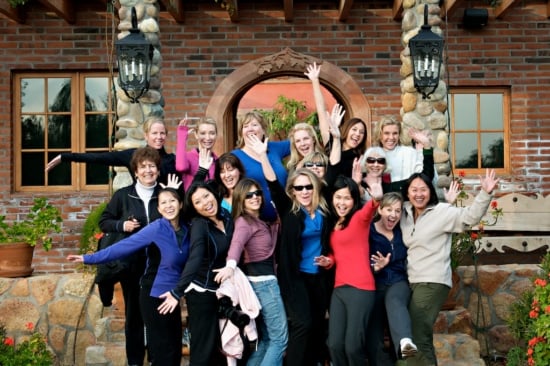 woot woot! we rocked in the garden & kitchen!
************************************************************************************
Recipe for Endive & Rachicchio Salad w/ Creamy Parmesan Dressing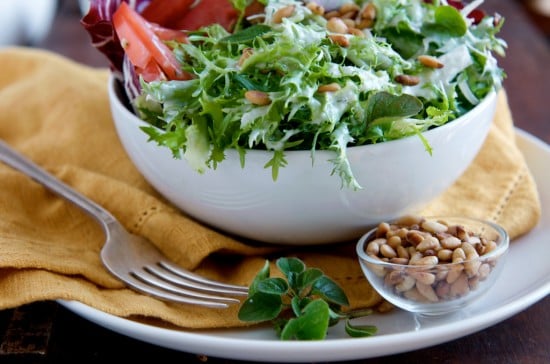 creamy, crunchy salad full of flavor and texture!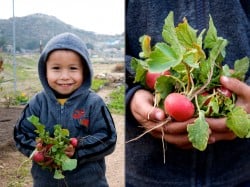 During this trip, the group also visited the Rain Women's Committee Organic Garden in Tecate, Mexico. It was an inspiring journey and reminder that what we have and take for granted are a luxury to others.
Read my write up here about this Organic garden and it's people.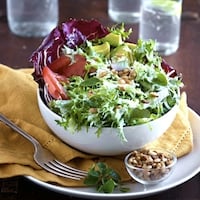 Creamy Parmesan Dressing Recipe for Salads
Ingredients
For the Dressing
1 medium shallot
2 cloves garlic , peeled
1 cup yogurt
2/3 cup parmesan cheese , divided
2 tablespoons extra virgin olive oil or grapeseed oil
2 tablespoons fresh lime juice
1 tablespoons chopped from oregano leaves (or 1 tablespoon dried oregano)
2 teaspoons fresh ground black pepper
1 teaspoon sea/kosher salt , or more to taste
For the Salad
1 medium head escarole , trimmed and cut into 1-inch pieces
1/2 small head radicchio or other red lettuce
chopped tomatoes , avocado, green onions (optional)
1/4 cup toasted pine-nuts or any toasted nuts (optional), but preferred because they add so much to the salad!
Instructions
Combine the shallot, garlic, yogurt and 1/2 cup of parmesan cheese, olive oil, lime juice, oregano, pepper and salt in blender. Pulse until well combined.

Wash the lettuce and combine in a large bowl. Chill until ready to serve.

Toss dressing with lettuce, remaining parmesan cheese, and any additional salad components desired and serve immediately.
We are a participant in the Amazon Services LLC Associates Program, an affiliate advertising program designed to provide a means for us to earn fees by linking to Amazon.com and affiliated sites.