Cinnamon Rolls – The Quest with Vietnamese Cinnamon
Every once in a while, I get obsessive about this cinnamon rolls recipe. Usually it's over something sweet, but that may be my sweet jaw whispering in my ear. Right now, cinnamon rolls with Vietnamese cinnamon are calling to me.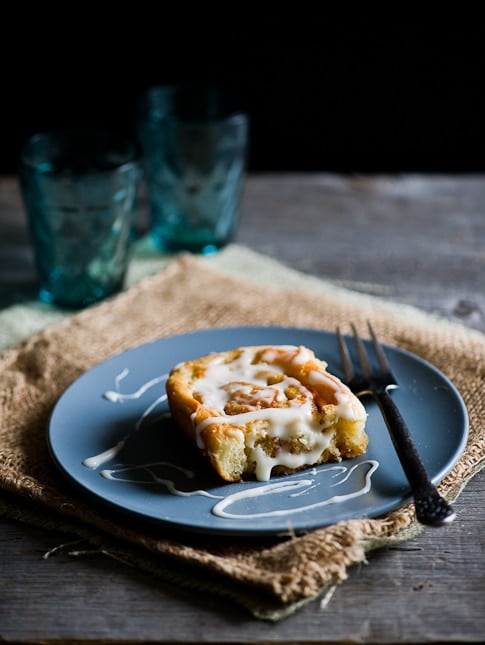 Cinnamon Rolls Recipe
Sticky buns. Diet killer. Morning munching madness. Perfect. I like sticky fingers, we're hammering out the Insanity workout 4-5 times a week plus Aikido, and the whole clan is a little insane in the AM. At least before the morning coffee and the dogs settle into their beds again.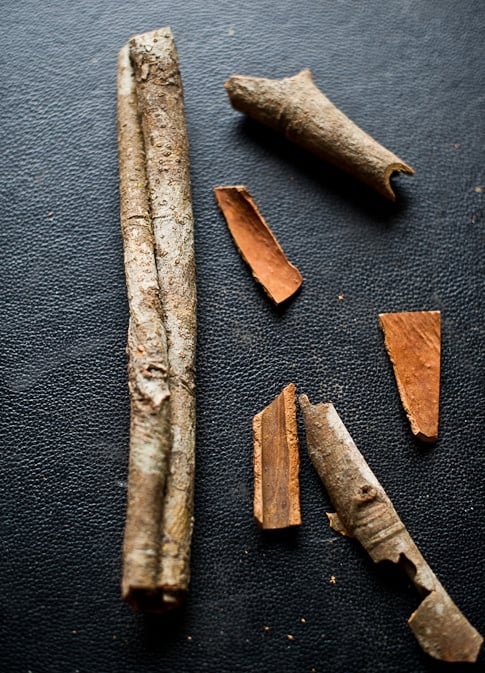 Vietnamese cinnamon bark
Here's a little taste of the WORC mornings… In the "freezing" So Cal fifty degree mornings our 100 lb dog's teeth chatter like it's Siberia even though he's wearing a fleece jacket. At least until he's been fed. Then he's fine. I think it's a sympathy ruse to expedite his morning meal service. Crazy.
So we've been getting a little Man of LaMancha on a quest for the perfect cinnamon roll. Well actually not we, me. See, Diane makes a mean sticky bun, she's been touting it since we first met almost 15 years ago. However, I rarely get them as a treat.
Once a year she'll treat me to a batch, just enough to make sure I stick around to change lightbulbs, take out the trash and keep the dogs amused. One of these days I'll get the recipe out of her.
Until then I'll keep seeking for a ultimate cinnamon roll recipe. If you've got one, help a guy out here and pass on the wealth!
One prerequisite for us is using Vietnamese cinnamon. It may look like a curly slap of bark, but is it amazing in flavor. Anytime we have a "good eater" guest over, we'll pull out the hunks of cinnamon and make them get all beaver on it. They'll give us that "You're crazy" look, but still nervously take a piece and start chewing. After a couple seconds the burrowed brows widen in amazement as the bark magically transforms into a red-hot-esque tidbit. Try doing that with regular cinnamon.
Here's my first attempt in finding the ultimate cinnamon roll. It is adapted from the Neiman Marcus Taste cookbook. They transformed their classic Monkey Bread recipe into a rolled delight. It is quite good, although I'm still irritated with myself for forgetting to add raisins during my pre-coffee stupor when I was making these. Maybe if I make my teeth chatter every morning Diane will make me a sympathy batch of her rolls.
-Todd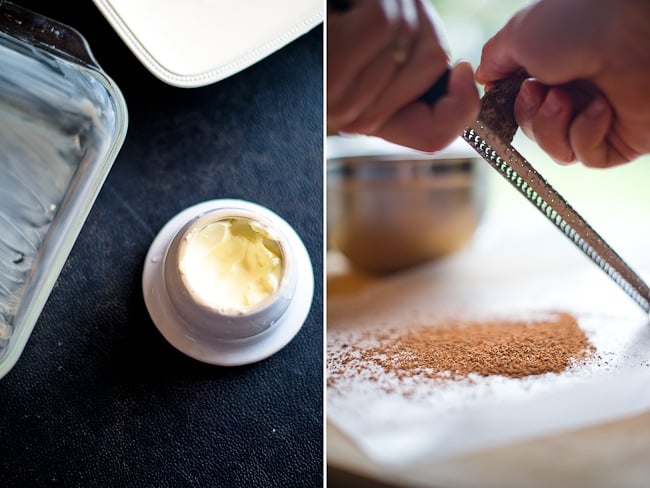 butter baking dishes & grate Vietnamese cinnamon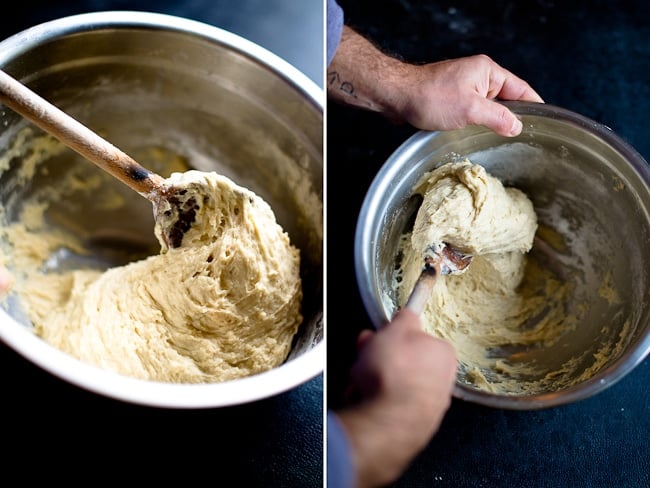 starting with fresh dough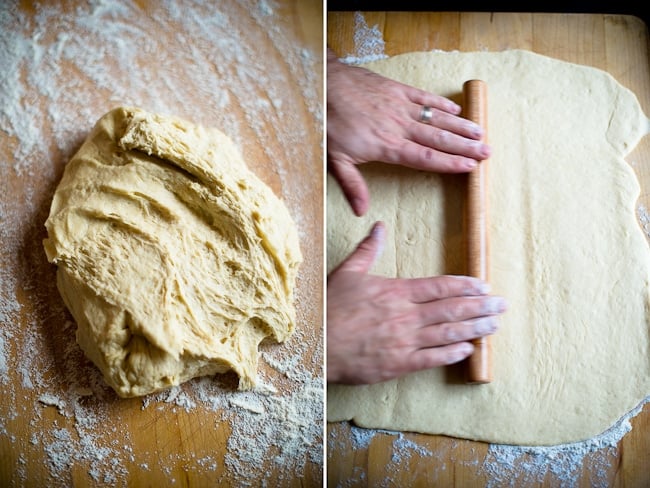 roll out the dough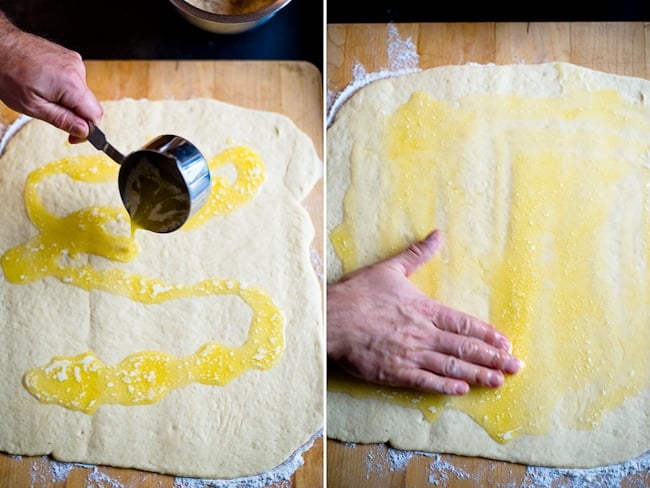 add melted butter & gently spread evenly over dough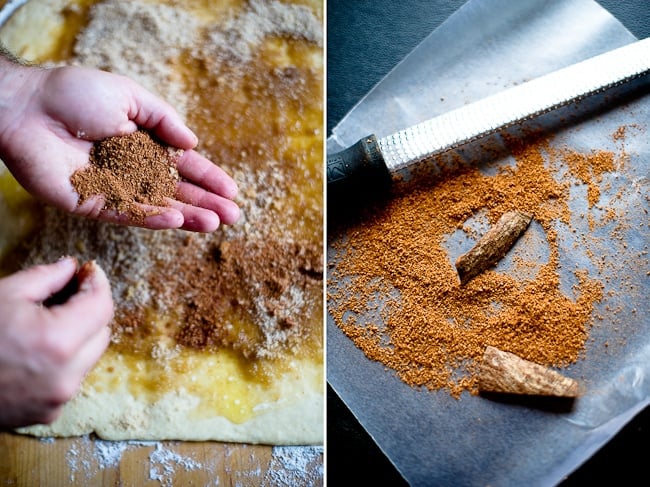 add sugars and cinnamon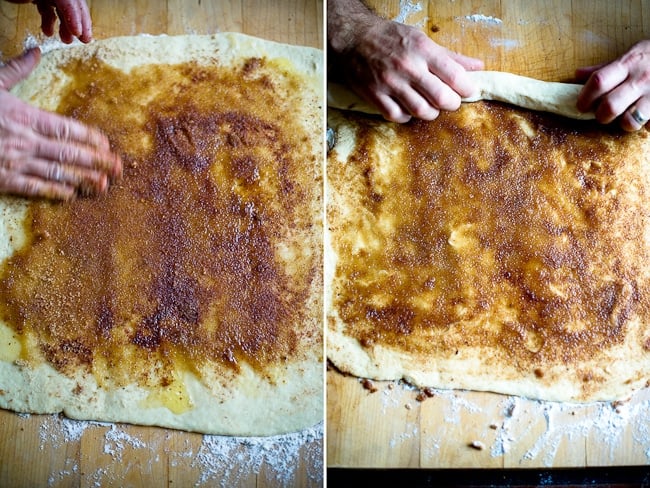 gently blend butter, sugar, cinnamon & then roll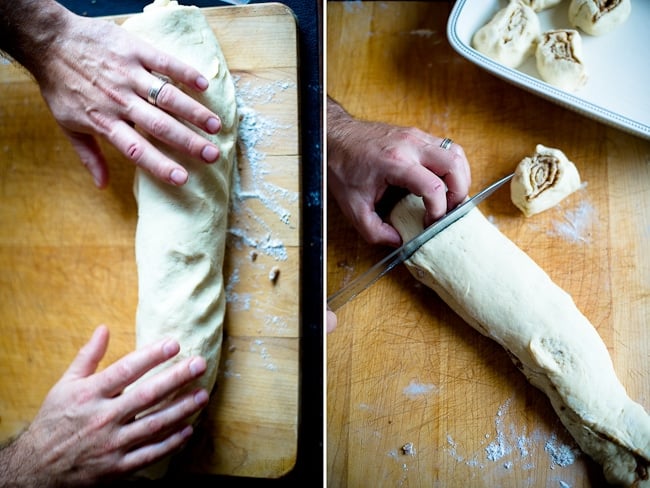 Roll, cut then allow to rise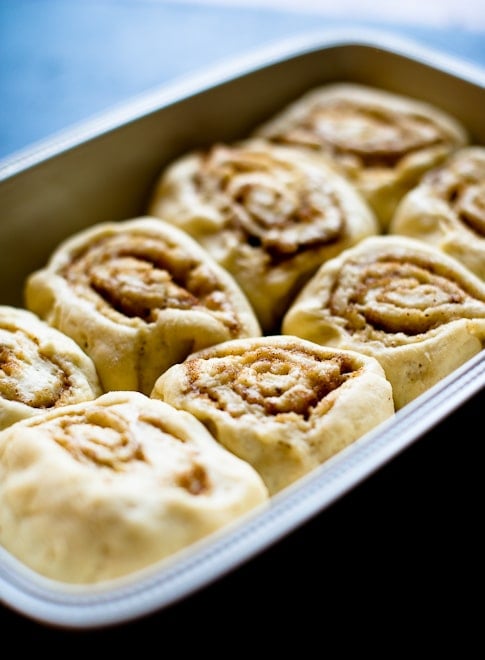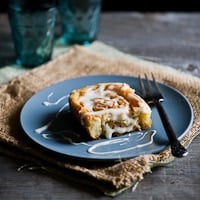 Cinnamon Roll Recipe
Check out our step by step photos in the recipe write up above.
Ingredients
Dough
1 cup (235ml) Milk
1/4 oz (7g) Active Dry Yeast (1 pkg or 2 1/4 teaspoons)
1/4 cup (50g) Sugar
1 teaspoon (5g) Kosher Salt
1/2 cup (115g or 1 stick) unsalted Butter , melted
3 1/4 cups (400g) all-purpose Flour
Cinnamon Filling
1/2 cup (115 g or 1 stick) unsalted Butter , melted
1 cup (200g) Brown Sugar
2 Tablespoons (5g) ground Cinnamon (or 3 T freshly grated Vietnamese cinnamon if you can get it)
Icing
2 ounces (55g) Cream Cheese , at room temp.
1 cup (115g) Powdered Sugar
2 Tablespoons (30ml) Milk
Instructions
Gently warm the milk to 110°F (lukewarm bath temp.) Pour milk into a large bowl with the yeast, sugar, salt, and melted butter. Stir to combine and dissolve yeast.

Mix in the flour until a soft dough forms. (You may have to add a little extra flour if dough is too sticky. Should be slightly tacky without being overly sticky). Cover bowl with a towel or wax paper and set in a warm place to rise until doubled, about 1 hour.

When dough is almost done rising, melt the Cinnamon Filling's butter (1/2 cup butter). Combine brown sugar and cinnamon in a bowl and set aside.

Put dough on a lightly floured work surface. Roll dough out to approx. 1/4" thick and 18"x14".

Spread Cinnamon Filling's melted butter evenly across the top surface. Evenly sprinkle cinnamon sugar mix over dough. Beginning with the longer side facing you, use both hands to roll the dough into a log. Slice the log into 12 even sections, approx. 1 1/2" wide.

Lightly butter a 9"x11" baking dish. Place the rolls cut side up in the buttered baking dish leaving space in-between the rolls for room to rise. Cover and allow to rise until doubled (about 30 minutes in a warm place.)

While rolls rise preheat oven to 375°F.

Bake the rolls for about 25-35 minutes or until golden and cooked through. Remove from oven and allow to cool slightly.

While cinnamon rolls are cooling, make the icing. Combine the cream cheese, powdered sugar, and milk in a bowl and whisk until smooth. Pour icing over warm cinnamon rolls and serve.
Nutrition Information per Serving
Calories: 419kcal, Carbohydrates: 61g, Protein: 5g, Fat: 18g, Saturated Fat: 11g, Cholesterol: 48mg, Sodium: 227mg, Potassium: 109mg, Fiber: 2g, Sugar: 33g, Vitamin A: 569IU, Calcium: 69mg, Iron: 2mg
We are a participant in the Amazon Services LLC Associates Program, an affiliate advertising program designed to provide a means for us to earn fees by linking to Amazon.com and affiliated sites.