Refreshing Milk Tea with or without Boba
Boba Milk tea is always a favorite afternoon drink when we're craving an alternative to our everyday iced coffee. Slightly sweet and creamy but always refreshing milk tea is s fantastic way to hydrate with a dose of much needed afternoon caffeine.
Boba Milk Tea Recipe
When we're wanting to have a little more fun with milk teas, we'll add boba tapioca pearls to it. The chewy balls make it a full meal and it's so easy to make, you won't have a need to go to your boba tea shop for a glass. The tapioca boba pearls aren't for everyone and yeah, they can be a little weird if you're not used to "chewing" as you drink. The milk tea drink alone is refreshing, not too sweet and wonderfully satisfying. It's easy to drink and you can customize the sugar level to your liking.
Watch our Boba Milk Tea Recipe Video: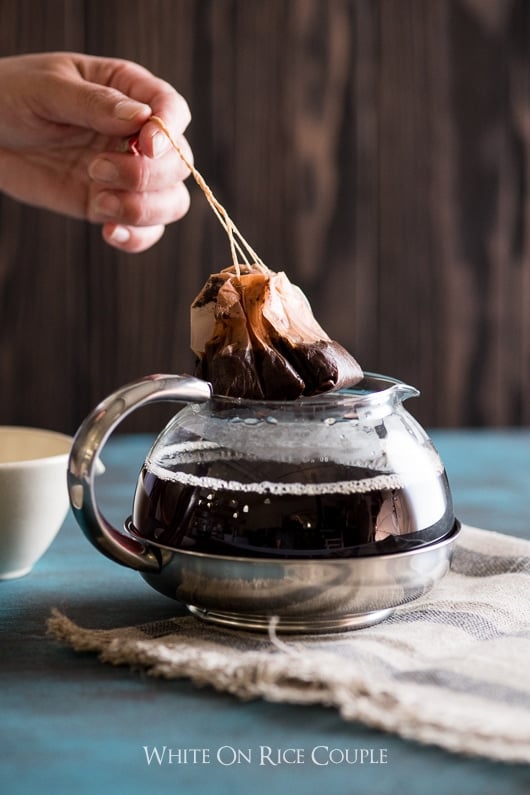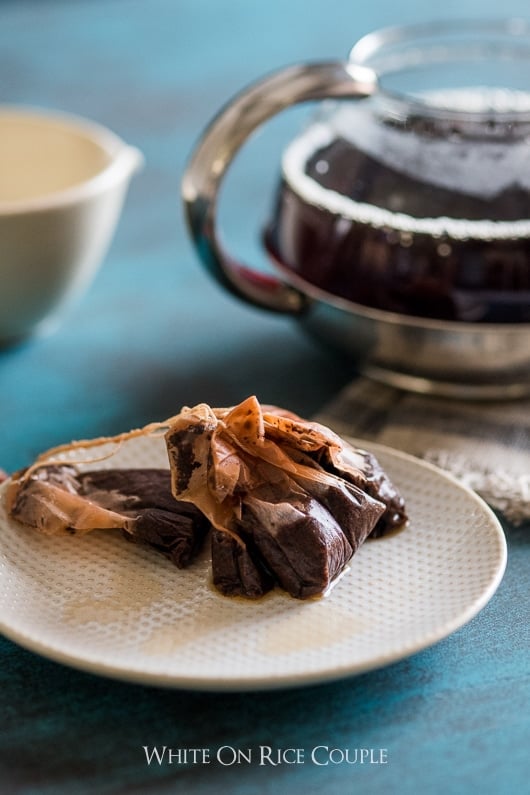 A few years ago we shared our thai iced tea recipe and it's always a hit with readers. If you're craving a another sweet drink, give our recipe for thai tea a try. It's just like what you'd get in the Thai restaurants!
Enjoy and stay cool in this hot weather!
-diane and todd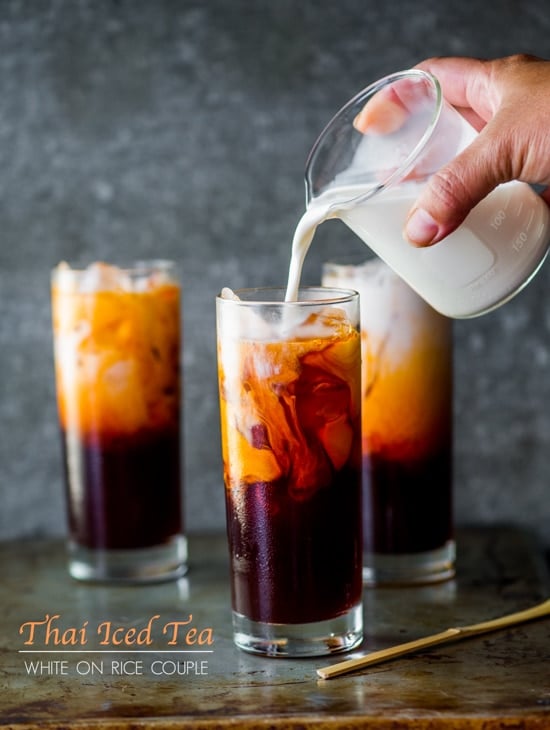 Best Mixes & Tools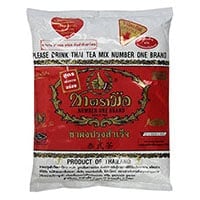 Number One Tea Mix. This is the mix we commonly find in Asian store around us. It is another delicious option.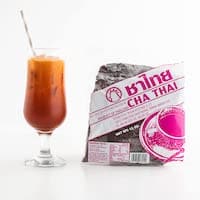 Cha Thai Tea Mix. This is our current go-to Thai iced tea mix. Make you Thai tea just like the restaurants!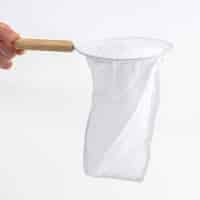 Reuse-able Cloth Filter. Go traditional with this Thai Tea Filter. Get a second one for coffee too!
Boba Milk Tea Ingredients
These are the boba pearls we find in our local Asian grocery store. They don't ship great, so sometimes there will be some broken up pearls, but the texture when cooked properly is great.
Great reviews, cooks quicker, and they even have different color options. This one is top on our list of boba to try.
A delicious black tea made with leaves form Yunnan. Prince of Peace is also often a supporter or world relief efforts.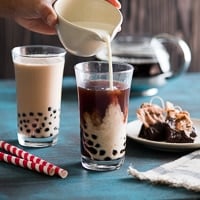 Boba Milk Tea (aka Bubble Milk Tea)
Since you need to chill the tea after brewing, we prefer to make the tea the day before. The boba should be eaten within a few hours of cooking.
Most brands of boba will vary quite a bit in cooking instructions. We have a note at the bottom of the recipe on how we cooked the boba we bought, but please refer to your specific boba packaging for instructions.
Notes
Note 1: Cooking Tapioca Pearls (this is roughly how the tapioca pearls we bought were instructed to cook- manufacturers will vary on how their product is meant to be cooked):
For 1/2 cup of uncooked pearls, bring 3 cups of water to a boil. Add pearls and cook for 20 minutes on a low boil. Turn off heat, cover the pan and soak for 25 minutes in the hot water. (During last 25 min soak time, adding a sweetener like brown sugar or honey will infuse the boba pearls with a rich flavor.)
Strain and rinse. Keep in warm water until ready to serve (use within a few hours of cooking).
Nutrition Information per Serving
Calories: 246kcal, Carbohydrates: 55g, Protein: 1g, Fat: 1g, Saturated Fat: 1g, Cholesterol: 6mg, Sodium: 37mg, Potassium: 211mg, Sugar: 22g, Vitamin A: 100IU, Calcium: 77mg, Iron: 0.6mg
We are a participant in the Amazon Services LLC Associates Program, an affiliate advertising program designed to provide a means for us to earn fees by linking to Amazon.com and affiliated sites.