Blood Orange Ricotta Cookies with Blood Orange Glaze
Have you had blood orange ricotta cookies? You're in for a real treat if you have not. These ricotta cookies are tender with a delicious blood orange glaze.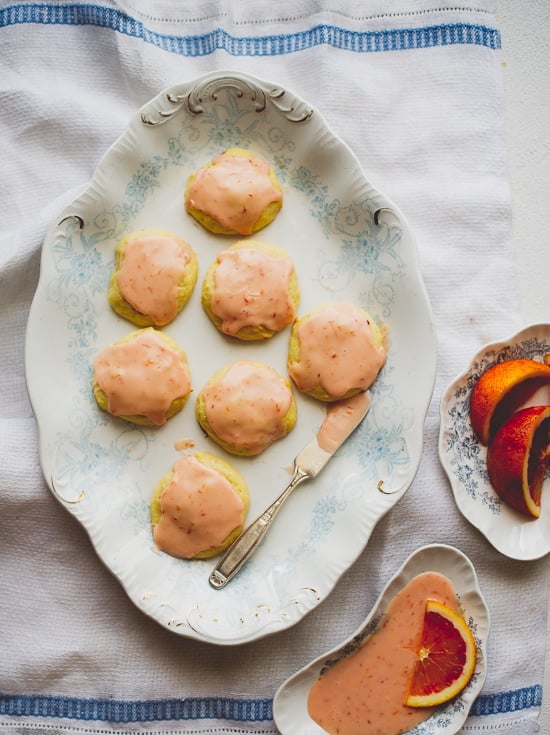 Blood Orange Ricotta Cookies Recipe
You know how you are searching for one thing and end up on a tangent, totally forgetting about your original search, but you did find something awesome. That is how these cookies came about. In another moment of distraction, or was is work avoidance, we stumbled upon Giada's Lemon Ricotta cookies recipe. The recipe looked tasty and the raves were stunning, so we just had to make them.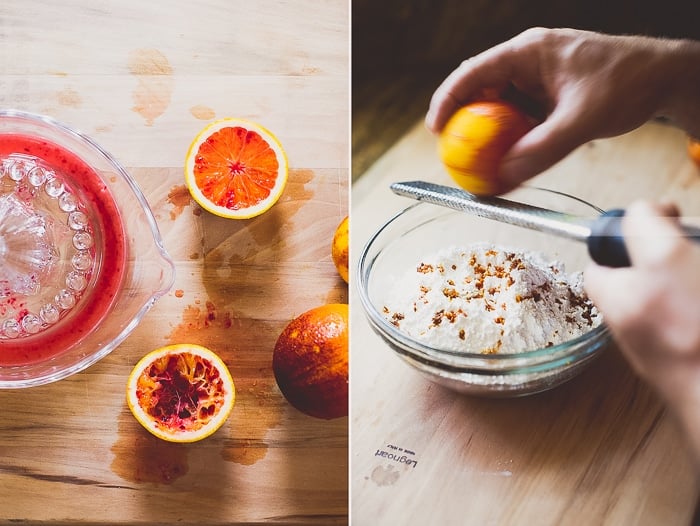 Wandering about in the garden to pick some lemons for the recipe, I passed by one of our blood orange trees. The two trees we have have "gone gorilla" with the fruit this year and we just can't make enough Blood Orange Margaritas or Sidecars to keep up. Out of all our citrus, the blood orange was one of the first to have its fruit ready this year, and by now many of those early ripeners are begging to be picked. Actually they've gone past begging, now some are starting to droop without enthusiasm, given up hope that they will be picked next.
So I bypassed the lemons and picked a basketfull of the blood oranges. Some were squeezed and added with a touch of simple syrup and soda water for a refreshing beverage. Have to make sure we get enough citrus to ward off scurvy. And others were zested then squeezed and made into these cookies.
Um… uber delicious. This ricotta cookies recipe make a fluffy, cake like cookie. A bit unassuming when bitten into before the glaze, but after the glaze, tasty! Like eating glazed cupcake tops.
Hope you love it.
-Todd
How to Make Blood Orange Ricotta Cookies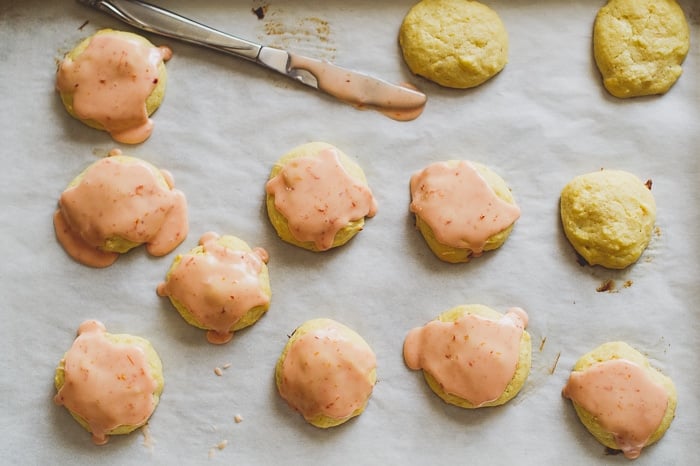 Click Here for more More Blood Orange Recipes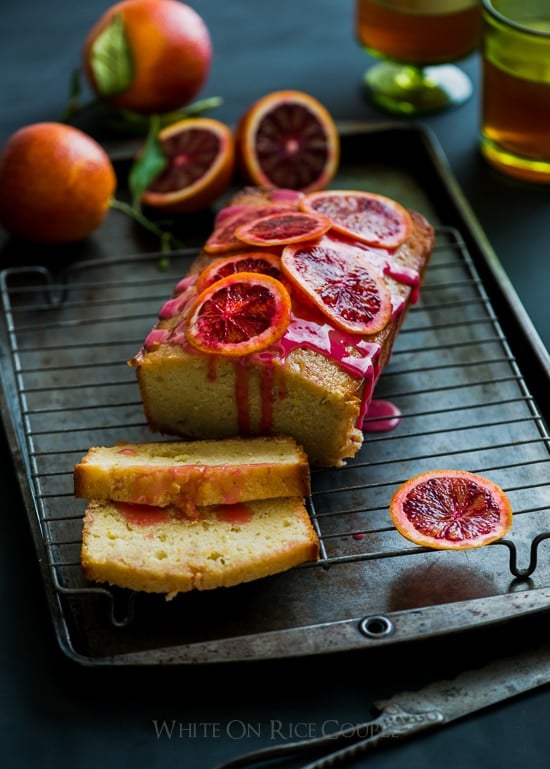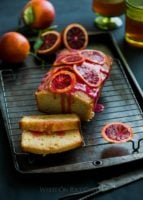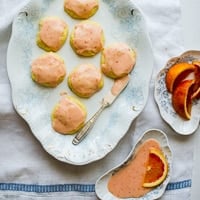 Blood Orange Ricotta Cookies with Blood Orange Glaze
Ingredients
cookie ingredients
2 1/2 cups (310g) Flour
1 teaspoon (5g) Baking Powder
1 teaspoon (5g) Kosher Salt
1/2 cup (113g) unsalted Butter , softened
2 cups (400g) Sugar
2 Eggs
15 ounces (425g) whole milk Ricotta Cheese
zest from 1 Blood Orange
3 Tablespoons (45ml) fresh Blood Orange Juice
glaze ingredients
3 to 3 1/2 cups (360-420g) Confectioners Sugar
zest from 2 Blood Oranges
1/4 cup (60ml) fresh Blood Orange Juice
Instructions
Preheat the oven to 375°F. Line a couple sheet pans with parchment paper.

Whisk together the flour, baking powder, and salt. Set aside.

In a mixers, beat together the butter and sugar until light and fluffy (about 3 minutes). Add the eggs one at a time and mix until incorporated. Beat in the ricotta, blood orange zest and juice. Scrape the bottom of the bowl and beat for another minute to make sure everything is incorporated. Stir in the flour mixture until just incorporated.

Spoon the dough (about 2 tablespoons for each cookie) onto the lined sheet pans (the cookies will not spread very much). Bake for 15 minutes, until slightly golden at the edges. Remove from the oven and let the cookies cool on the baking sheet for 20 minutes.

While the cookies cool, make the glaze. Combine the powdered sugar, blood orange zest and juice in a bowl and stir until smooth. Adjust the amount of confectioners sugar to make the glaze to your desired thickness (more confectioners sugar = thicker glaze). Spoon glaze onto each cookie. Let the glaze harden for about 2 hours.
Nutrition Information per Serving
Calories: 168kcal, Carbohydrates: 30g, Protein: 3g, Fat: 4g, Saturated Fat: 3g, Trans Fat: 1g, Cholesterol: 22mg, Sodium: 91mg, Potassium: 33mg, Fiber: 1g, Sugar: 23g, Vitamin A: 151IU, Vitamin C: 2mg, Calcium: 35mg, Iron: 1mg
Try making homemade ricotta!
We are a participant in the Amazon Services LLC Associates Program, an affiliate advertising program designed to provide a means for us to earn fees by linking to Amazon.com and affiliated sites.