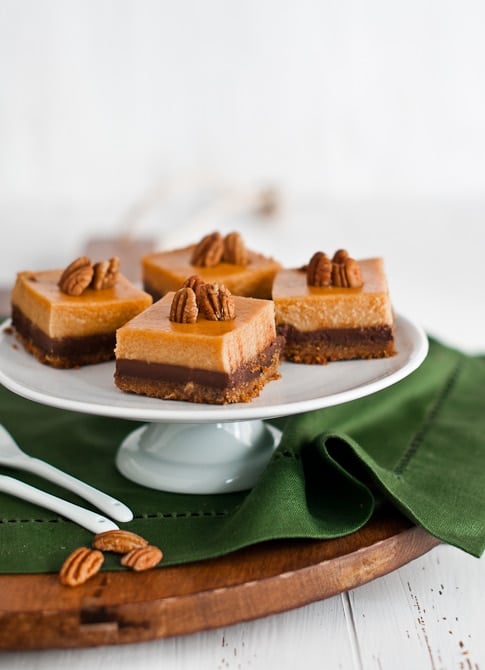 Atlanta Food Blog Forum rocked!  Until this last week our only experiences w/ Atlanta have entailed epic misguided treks within the Atlanta International Airport courtesy of Delta and delayed red-eye flights. Not pleasant.
However, we're not ones to judge an area by its airports (or freeways for that matter), so we were excited to experience a true tidbit of Atlanta.  With the excuse of FBF's Atlanta Seminar propelling us back to the east coast, we barefooted our way past TSA, watched a movie and a half, ate a few pretzels, then gathered our bags and settled into the warm, sweet air of Atlanta.
After getting outside the mini-city of Hartsfield-Jackson, the people became as sweet as their tea.  On Sunday, the day after the seminar, we had arranged a later flight back home so we'd have a bit of time to go exploring.
We bypassed the freeways and drove the lush tree lined streets, hunting down local banh mi, pho, fried chicken, and finally landing at their culinary market mecca of Dekalb Farmer's Market.  The banh mi was excellent, the pho not-too-shabby, and the fried chicken was a deliciously fascinating discovery of a local style in battering and frying the bird.
But the wow-factor light up after entering into the air-conditioned building housing the Dekalb Farmer's Market.  Produce, spices, and other culinary foodstuffs from around the world filled their shelves and bins. It is a place where expat Jamaicans hunt down their prized habaneros ("I can't live wit-out me spice!" was rhythmically share with us), nearly every type of spice, flour, and grain is awaiting its ethnic home, and the produce, meats, and cheeses of nearly every desire is available for discovery.
Amongst all the overflowing bins of fruits and veggies, it was of course the Southern classics which excelled in the quality.  Collared greens raised lush and hearty in the southern air.  And the sweet potatoes!  Loved beyond the holidays down here, the sweet potatoes were gorgeous copper prizes begging to be cooked.  We spotted them from a body & cart packed aisle away and were immediately inspired.
As soon as got back home, the craving for sweet potato still filled our lungs and led to the inspiration for this recipe.  Starting with one of my favorite bar crusts (a graham cracker crust with fresh ginger), they were next layered with a dark chocolate softened with bit of milk, then finished off with beautiful, sweet potato pie filling.  Top 'em with a dollop or two of whipped cream if you really want to go crazy!
-Todd
Sweet Potato Bars w/ Chocolate Recipe
Yield: 12 bars
Total Time: 1 hour 15 minutes
To make sweet potato puree, you can either bake skin on sweet potatoes for about 1.5 hrs(until soft) @ 375 °F, then peel & press through fine mesh sieve, or you can peel, boil for @ 20-30 min or until soft then press through fine mesh sieve.  Baking is slightly more flavorful, boiling is much quicker.
Ingredients:
Graham Cracker Crust
8 oz (225g) Graham Crackers, finely ground
3 oz (85g) finely ground  Almonds (optional)
1 teaspoon fresh Ginger, finely grated
1 teaspoon ground Cinnamon
1/2 cup (one stick or 113g) unsalted Butter, melted
Chocolate Layer
1/2 pound Dark Chocolate, sweetened, cut in small pieces
1/2 cup (120ml) Milk
Sweet Potato Layer
2 cups (455g) Sweet Potato Puree
3 lrg Eggs, slightly beaten
1 teaspoon Kosher or Sea Salt
1 1/2 teaspoons ground Cinnamon
1/4 teaspoon ground Cloves
1 teaspoon fresh Ginger, finely grated
1 cup (200g) Sugar
1 1/2 cups (360ml) Milk
1/2 cup (120ml) Heavy Cream
Whipped Cream (optional)
1 cup (240ml) Heavy Cream
1 teaspoon Powdered Sugar
1/2 teaspoon Vanilla Extract
Pecans for garnish (optional)
Directions:
Combine graham cracker crust ingredients in a bowl & mix until well combined.  Spread into an even layer in a 9"x9" baking dish.
Gently melt chocolate in a bowl over steaming water (bain marie). Add milk and mix over heat until completely combined.  Pour over graham cracker crust (spread & gently shake to even out) and set aside to cool at least 15 min before layering in the following sweet potato mix.

Preheat oven to 350°F

Combine sweet potato ingredients in a bowl and mix until well combined.   Gently pour over chocolate layer and put baking dish in middle rack of oven.  Bake for 40-50 min, or until outer 1" appears set (inner will still have a little wiggle when gently shook.) Set aside to cool, then put in the refrigerator until fully chilled.
Slice with a clean knife into even squares, wiping knife clean between each cut. Garnish with whipped cream and/or pecans.
Hello! All images & content are copyright protected. Please do not use our images without prior permission. If you want to republish this recipe, please re-write the recipe in your own words, or simply link back to this post for the recipe. Thank you.
Recipe Note for Salt: All recipes containing salt are based on kosher or sea salt amounts, not table salt. If using table salt, reduce the amount used to taste.