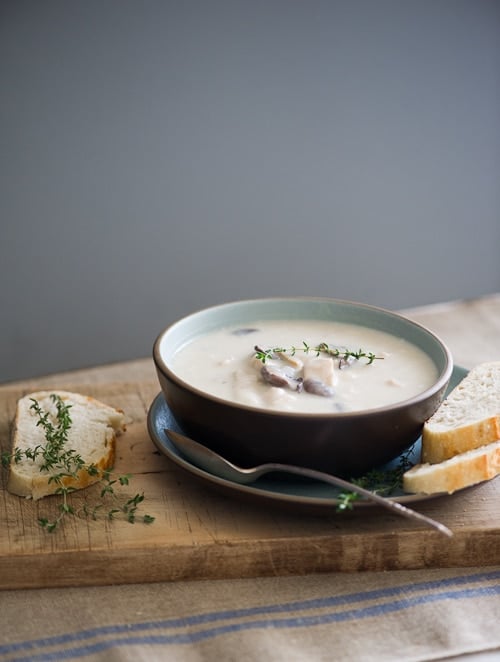 It only took us over a year and a half to finally get the second phase of our blog re-design completed since we shared our first phase. Blame it on changes to the garden, a new puppy, a cookbook and life getting in the way, but we're so happy to have finished it. It also helps to have Paul from Zel Creative, our genius web guru to execute our design ideas in a matter of weeks. He's swift, efficient and a technical genius.
So, Welcome! To see to our upgraded homepage design just click on Home and you'll see some new changes.
What we've always wanted to have was a streamlined homepage to help organize all our content and categories. We love writing about so many topics that sometimes the diversity of what we share gets lost. We're hoping this new layout will help you all keep up with our blog updates on different topics. Let us know what you think!
Also, our goal is to use our design to highlight favorite links, recipes and great things we find on the web and from blog friends. Once we get settled in on familiarizing ourselves with the back-end of the new design, we'll be sharing our favorite finds!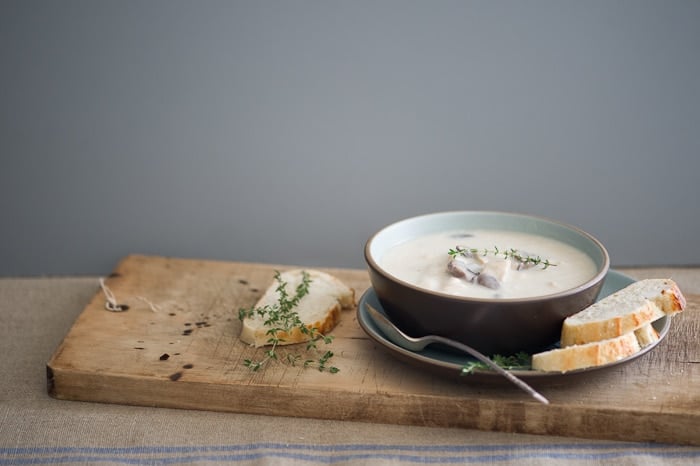 While working on the website and other projects, we've been indulging in early Thanksgiving. Food shoots have stuffed the studio with wonderful dessert, turkey recipes and soup dishes that we get to sustain on. It's perks like these that make us love our jobs so much and most importantly, to have Thanksgiving dinner in September!
This creamy turkey recipe from La Brea Bakery was a star favorite that we just couldn't stop eating. As Summer weather starts to fade away, soup becomes so much more appealing. Just tear apart a crusty loaf of bread and dive head first into this turkey soup to welcome Fall.
It's such a simple, elegant and satisfying soup. Sometimes the best meals are humble and honest ones that only require great bread and a bowl of comfort.
-diane and todd
Creamy Turkey Potato Soup
Yield: 4 servings
Total Time: 40 min
Ingredients:
2 tablespoons Olive Oil
4 cloves Garlic, crushed
1 medium Onion, diced
1/2 Tablespoon Kosher or Sea Salt
1/2 teaspoon fresh cracked Black Pepper
2½ cups unsalted Turkey or Chicken Stock
2 medium Russet Potatoes, peeled & cubed
4 sprigs of fresh Thyme, tied together
½ cup Heavy Cream
½ cup Mushrooms, sliced
1 cup cooked & diced Turkey
3 Tablespoons fresh chopped Chives
Directions:
In a large pot over medium heat, add olive oil and garlic. Cook 1 minute, then add onion, salt, and pepper. Cook for 5 minutes, stirring occasionally.
Add turkey stock, potatoes, and thyme and then bring to a boil, stirring along the bottom of the pot to prevent sticking.
Reduce heat to a simmer. Add cream and simmer for 10 minutes.
While soup simmers, heat a small skillet over medium-high heat. Add mushrooms and cook until they just stop sweating (about 3 minutes). Set aside.
Remove from soup from heat and discard thyme. Blend until smooth. Return soup to pot.
Heat soup over low heat. Add mushrooms and diced turkey. Allow to heat for at least 10 minutes, stirring occasionally.
Serve in warm bowls and garnish with chopped chives, bread or gluten free crackers/bread for gluten free.
Hello! All images & content are copyright protected. Please do not use our images without prior permission and do not re-publish this recipe. Simply link back to this post for the recipe. Thank you.
Recipe Note for Salt: All recipes containing salt are based on kosher or sea salt amounts, not table salt. If using table salt, reduce the amount used to taste.
[ad]