Pumpkin Spice Latte
Though pumpkin spice lattes have been around for a while, it's still quite a new drink for us. Our go-to morning drinks are always espressos and/or cappuccinos. If it's a big production day on-set, we'll make it a double espresso to get our gears rolling. It wasn't until more recently that some of our team members always rally behind pumpkin spice lattes around this time of year.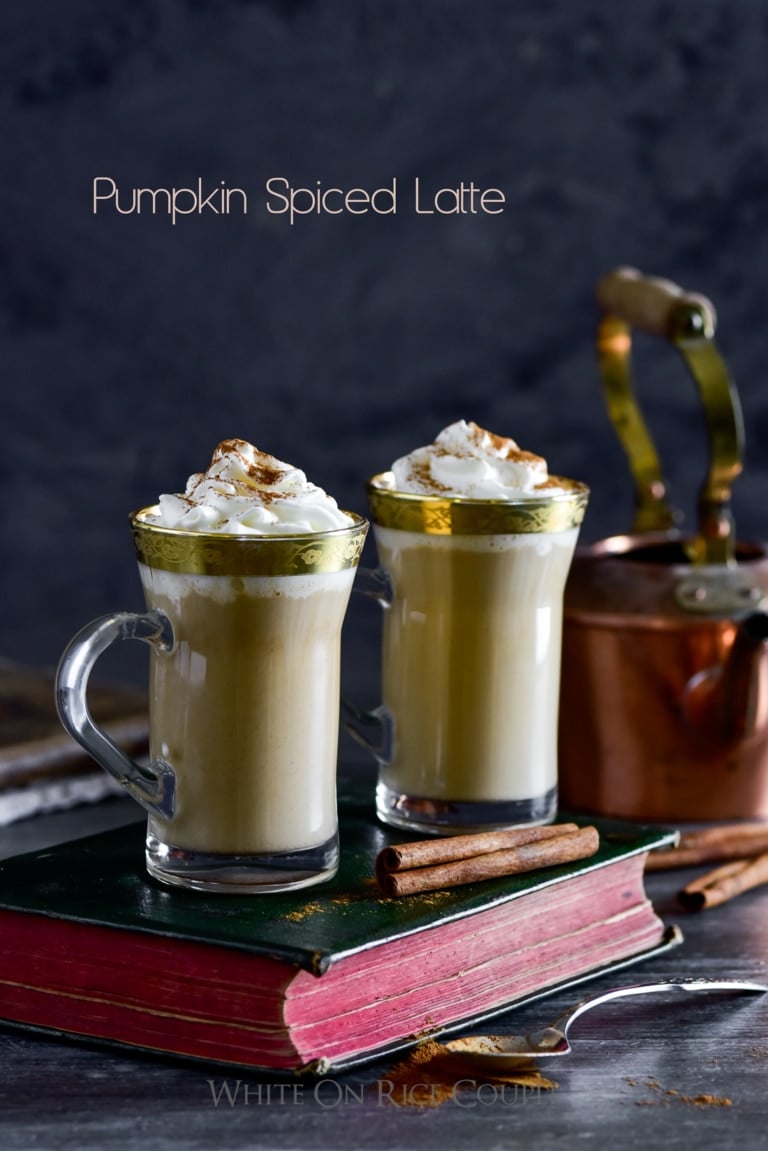 Pumpkin Spiced Latte
Fall seems to be the big tipping point that everyone transitions their morning routine from their cappuccinos to pumpkin spice lattes. We've never joined that chorus of song and praise for pumpkin spice lattes and always found the same comfort in our regular coffee drinks. But there's always room for exploration and to mix up our morning routines a bit we tried a this drink at the airport. Ha, yeah it was more out of curiosity too while waiting for a flight that we decided to join the line of coffee drinkers when we saw all the pumpkin spice latte signs.
So we ordered our 8oz serving and were pleasantly surprised at how satisfying it was to be sipping the season like everyone else. It was a fun departure from our morning drink routine and to ring in the Fall season with pumpkin in our cups. The spices and flavors were perfect for this time of year. We figured this was a drink simple enough to make and offer to clients at the studio. It truly is quite simple to make and better yet, you can customize the spices and flavors to your own liking. We were happy to have finally tried this drink craze and are open to enjoying it for a few more months while pumpkins are still plentiful and the Fall chill still remains in the air.
Cheers to Fall!
-diane and todd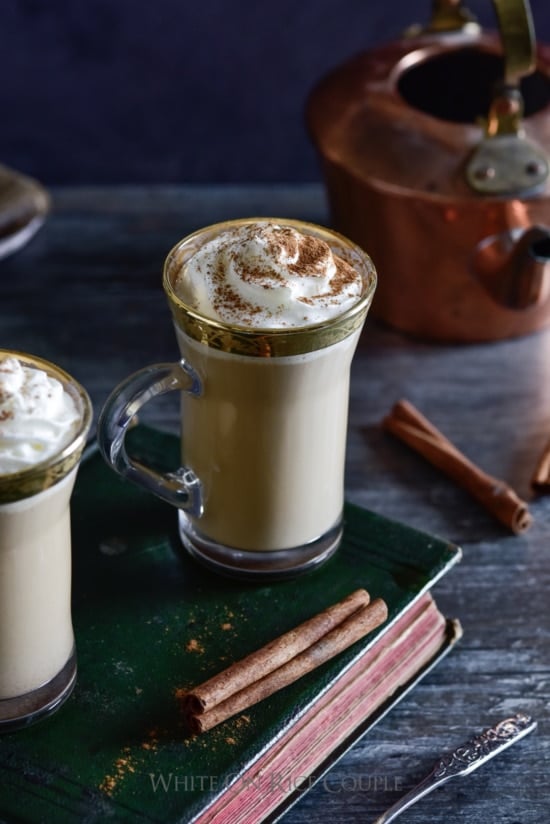 Check out our Cocktail Recipes Here and our Complete Whiskey Guide.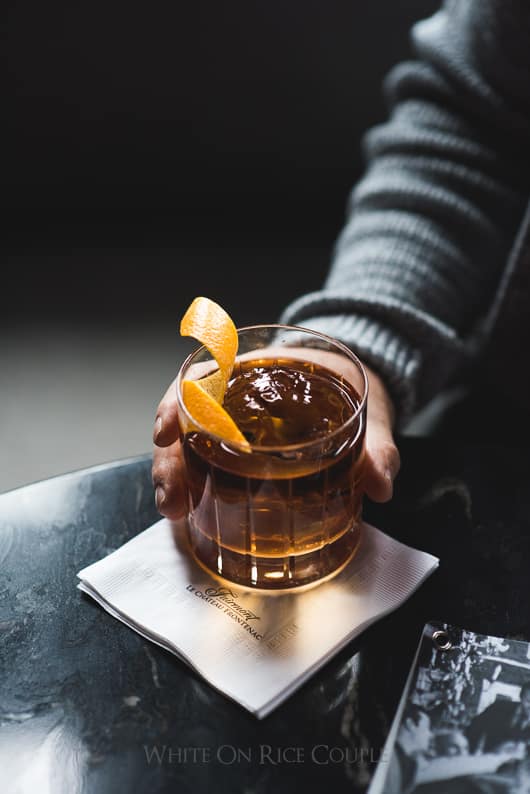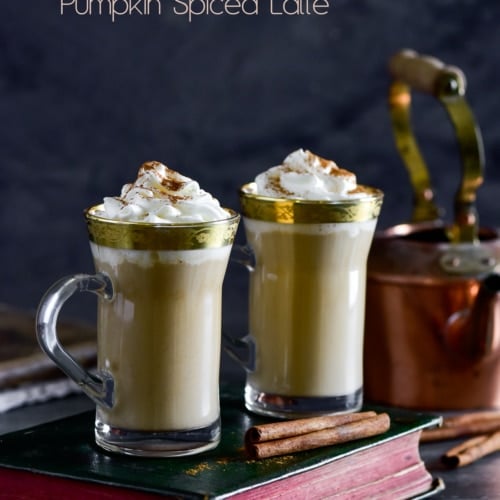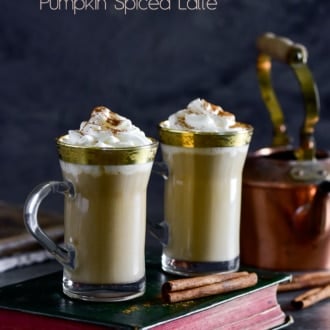 Pumpkin Pie Spice Latte
This recipe is for those who don't have a steam wand for their espresso machine or don't want to clog it up with the pumpkin. Customized the spices to make it your own. You can also use pumpkin spice mix, which is about 1/2-3/4 teaspoon of pumpkin spice mix to replace the individual spices.
Ingredients
2 cups (480 ml) Milk
2 Tablespoons (30 ml) Pumpkin Puree
2 Tablespoons (30 ml) Sugar
1 Tablespoon (15 ml) Vanilla Extract
1/4 teaspoon (1.25 ml) ground Cinnamon
1/8 teaspoon (0.6 ml) ground Ginger
1/8 teaspoon (0.6 ml) ground Nutmeg
1/8 teaspoon (0.6 ml) ground Cloves (optional)
2 shots (2 shots) Espresso or 1 cup (240ml) strong Coffee
Whipped Cream for serving
Instructions
In a saucepan, whisk together the milk, pumpkin puree, sugar, vanilla, spices (cinnamon, ginger, nutmeg, & cloves)*see head note . Heat to a low simmer, stirring regularly. Whisk or froth again just before serving (we love this little milk frother.)

Pour the espresso or coffee in your cups. Add the whisked pumpkin pie spiced milk. Top with whipped cream and enjoy!
Nutrition Information per Serving
Calories: 223kcal, Carbohydrates: 26g, Protein: 7g, Fat: 8g, Saturated Fat: 4g, Cholesterol: 24mg, Sodium: 111mg, Potassium: 387mg, Sugar: 25g, Vitamin A: 2730IU, Vitamin C: 0.7mg, Calcium: 276mg, Iron: 0.2mg
Here's more great pumpkin spice recipes.
We are a participant in the Amazon Services LLC Associates Program, an affiliate advertising program designed to provide a means for us to earn fees by linking to Amazon.com and affiliated sites.