Pumpkin Crème Brûlée & How to Caramelize Crème Brûlée Video
This pumpkin creme brûlée recipe is perfect for Fall. The flavors are very much like pumpkin spice.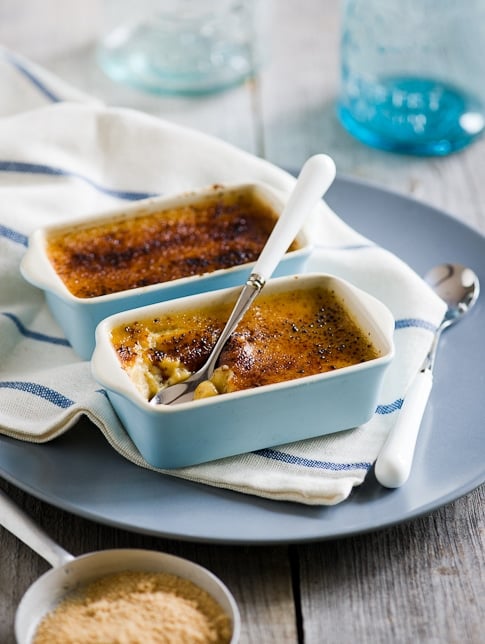 Pumpkin Creme Brulee Recipe
Before writing this post I almost stumbled into saying that some of our other pumpkin recipes were boring. But then I realized this wasn't accurate. Roger Ebert once wrote on his blog some thoughts on loneliness. He remarked how he has never felt particularly lonely. Beginning as a child then continuing throughout his growing and mature life, he would embrace time alone, even casting himself into "pleasurable exile." This was something which I could deeply relate to.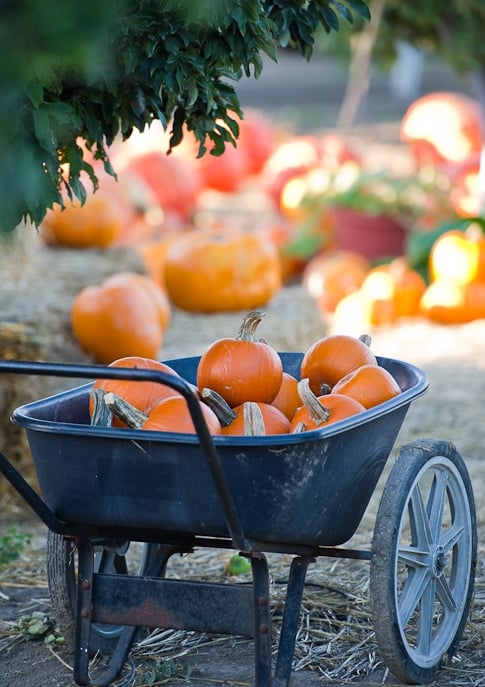 Growing up on a cattle ranch, with only about 6 or 7 neighboring households in a 10 mile circle, being comfortable when alone gets hardwired into the soul. "Self-contained" as Mr. Ebert writes.
Being alone, even when surrounded by people, allows the pleasure of pondering, exploring, and observing much easier than when engaged in the interaction of society. This ingrained mindset of continually thinking and mentally exploring also combats another dreary psychological state, boredom. Neither Diane or I find ourselves getting bored. Our heads won't let us.
Even boring recipes, when perfectly made, still bring a soul warming delight and we relish in eating them, but our minds and palates are always seeking and observing life around us. To find an alternative way of preparing an ingredient is something which is brings a different pleasure, however that doesn't result in taking away from the love of the "ole stand-by".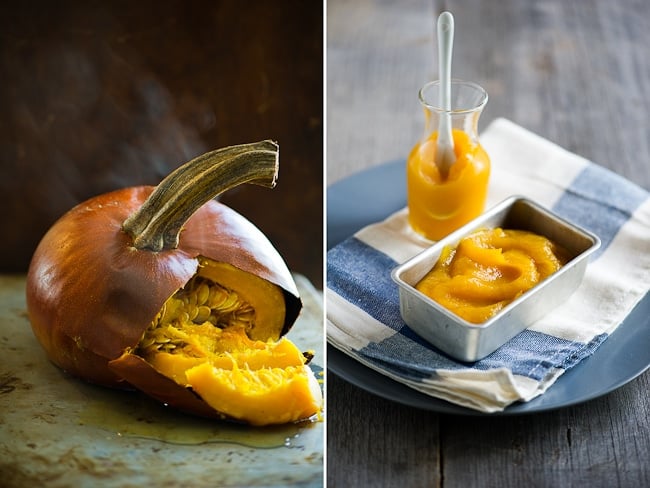 Hot from the oven, fresh pumpkin puree for the creme brulee
If we are enjoying the satisfying pleasure and love of the familiar and traditional, which brings a joy deep into the soul the way very few things can, or whether we are enjoying something new, stimulating the senses to a heightened level as they become roused by the unfamiliar, either way we still enjoy the delectable consumption. The thrill in one doesn't denigrate the satisfaction of the other.
With Thanksgiving in the eminent near future, the menu planning is hitting the final stages and dessert is still to be determined. Normally I'll make a white chocolate pumpkin cheesecake and it is really good. However our mischievously wandering minds have also been contemplating something different, a brown sugar pumpkin crème brûlée.
Two caramel options: Top has super-fine sugar, bottom has brown sugar
Decision, decisions. Shall we feast upon the comforting and deliciously familiar or shall we change things up a bit and offer a dessert different from anything we've had in the past?
This pumpkin creme brulee recipe is really good… Especially when using our home roasted pumpkin puree and freshly grated Vietnamese cinnamon. Although the pumpkin cheesecake gets the same treatment plus fresh ginger in the graham cracker crust. Damn, the decision is getting even harder.
The pumpkin crème brûlée is easier and quick to make. Hmmm. Either way dessert will not be a bore!
– Todd
More Creme Brulee Recipes: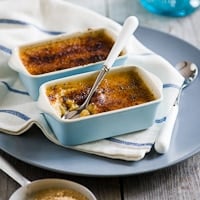 Brown Sugar Pumpkin Crème Brûlée Recipe
This is almost like a pumpkin pie without the crust. But with a crusty caramelized sugar top. It is also a great option if you have gluten-free people to consider, a topic which obviously has come to the forefront of allergy concerns. For us the decision to make it is just pure tastiness. There are several options for the caramelized top: an oven-dried brown sugar, superfine sugar, raw sugar, and regular sugar. Each have their merit. The brown sugar has a great flavor, but can burn a little too easily and doesn't develop a thin-ice like structure (some may like it's texture better if regular crème brûlée toppings are too firm for them.) Super fine is fantastic for a super thin-ice crust. It's great to have on hand for cocktails too!Feel free to change up the spices to your personal preference.
Ingredients
15 ounces (425g) Pumpkin Puree , preferably home roasted (about 1 3/4 cups)
3/4 cup (165g) Brown Sugar
5 large Egg Yolks
2 teaspoons (10ml) Vanilla Extract
1 teaspoon (3g) ground Cinnamon , freshly grated Vietnamese Cinnamon is amazing if you can find it
1/4 teaspoon ground Allspice
1/4 teaspoon ground Clove
1/4 teaspoon ground Cardamom , optional
1/4 teaspoon Kosher Salt
3 cups (700ml) Heavy Whipping Cream
1/2 cup Brown Sugar , or other preferred sugar for topping crème brûlées
Instructions
Preheat oven to 325°F.

Combine pumpkin puree, 3/4 cup brown sugar, egg yolks, vanilla, spices, and salt in a bowl. Whisk to combine.

In a medium saucepan, heat heavy cream just to a boil (stir occasionally to keep the bottom from burning). While cream heats, also begin heating a teapot full of water to use in the bain marie for baking the crème brûlées.Gradually whisk hot cream into pumpkin puree mix.

Place 8 - 5" diameter x 1" deep ramekins into 2 large roasting pans. Carefully divide mixture evenly between the ramekins. Carefully pour enough water into the roasting pans to come 3/4's up the sides of the ramekins (sometimes pouring the hot water in using a funnel helps keep the water from splashing into the custards). Carefully place roasting pans in oven. (Alternately - place roasting pan w/o water on oven rack pulled partially out. Fill it with water 3/4's up the sides of the ramekins, then carefully slide rack into oven.)

Bake about 38-45 minutes or until custards are set (edges will be set but the center will still have a slight wiggle when gently shook). Carefully remove custards from oven, then using a spatula, remove ramekins from water bath and place on a towel. Cool slightly at room temperature, then refrigerate custards until cold.

If using brown sugar for the topping, preheat oven to 300°F. Line a sheet pan with baking paper, spread out brown sugar into an even, thin layer. Put in oven for a until it starts to dry out (@3-5 min.). Remove from oven, allow to cool, then roll with a rolling pin to break up into granules again. Reserve until you are ready to serve the creme brulees.

When ready to serve, spread an even thin layer of dried brown sugar (or whatever sugar you are using). Using a torch or under the broiler, melt and caramelize sugar. Allow to cool to set sugar, then serve.
Nutrition Information per Serving
Calories: 488kcal, Carbohydrates: 40g, Protein: 4g, Fat: 36g, Saturated Fat: 22g, Cholesterol: 238mg, Sodium: 124mg, Potassium: 231mg, Fiber: 2g, Sugar: 34g, Vitamin A: 9738IU, Vitamin C: 3mg, Calcium: 115mg, Iron: 1mg
We are a participant in the Amazon Services LLC Associates Program, an affiliate advertising program designed to provide a means for us to earn fees by linking to Amazon.com and affiliated sites.