Food Blog Journey: Kelly Senyei of Just A Taste blog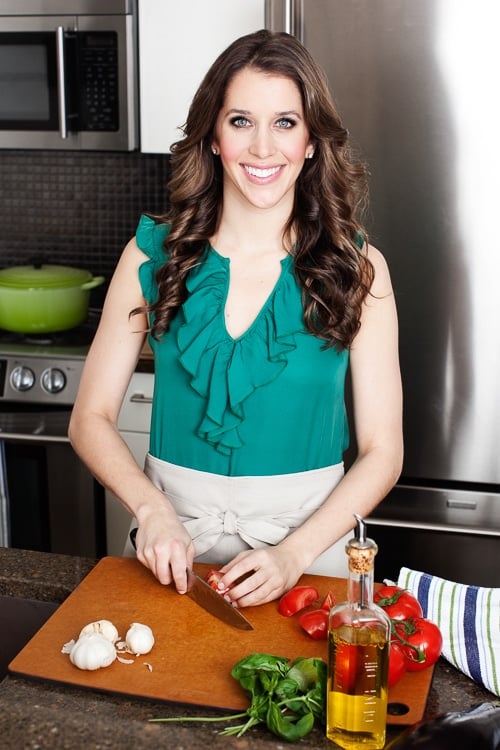 Welcome to our Food Blogging Series, our little hub of online info and insight from bloggers within our community. We always some something new to learn from everyone. Today the super talented Kelly Senyei , publisher of Just A Taste blog, associate editor at Epicurious and author of Food Blogging For Dummies book, shares her journey in food blogging.
Hi Kelly, thanks for joining us here today. Please tell us more about yourself and your blog:
I launched my blog, Just a Taste, in October of 2008 while I was in journalism graduate school in New York City. It was the perfect way to combine my passions for both journalism and food while chronicling my family's rich recipe history. After grad school, I attended the Culinary Arts diploma program at The Institute of Culinary Education, where I conceptualized and launched the school's first official blog. I completed my apprenticeship in the Food Network Kitchens and now work full-time both on my site and at Condé Nast as a food editor. Last April I published my first book, Food Blogging For Dummies (Wiley, 2012), which is a 320-page guide to everything you need to know about food blogging, from dreaming up the perfect blog name and buying the best photo props, to installing custom plugins and making a profit from your blog.
Why do you cook?
There is no place I'd rather be than in my kitchen. It is my creativity zone, my tranquil zone, my happy zone. I cook because the process of transforming raw ingredients into a complete dish puts me at ease — not only because I then know exactly what goes into each bite, but also because it provides the opportunity to make a memory around food with people I love. Some of the happiest moments of my life have been defined not only by the people who were there to share the experience, but also the food that I ate. My parents always say that I can never forget a meal, and I think that's because meals are some of my absolute best memories.
What was your inspiration to start a food blog?
I started my blog while in journalism grad school as a way to share my mom's recipes with other family members. What started as a few posts about my mom's famous babyback ribs and veggie bars has since evolved into more than 400 original and adapted recipes inspired by every facet of my life, from traveling abroad to dining out at local restaurants.
What is it that you love most about food blogging?
I love the ability to connect with fellow food lovers from around the globe and to trade stories about our unique experiences with food. So much of what I cook and blog about is inspired by the interactions I have with friends new and old that I've met through my blog, both online and in real life.
What was an issue you struggled with in the beginning and how did you overcome it?
Photography was definitely the biggest hurdle when I first started my blog. I look back at some of my earliest posts from four years ago and see the total evolution of my style, from learning how to prop shots to harnessing natural light from any angle. I'm entirely self-taught when it comes to food styling and photography, but I think it took the trial and error process to really hone my skill set and to develop my unique approach. It's been a long process, but well worth it!
Another issue I struggled with early on was the navigation, layout and overall design (both look and feel) of the site. Navigation is such a critical element of any site, as it has a direct impact on the user experience. No one wants to get lost within a sea of endless unlinked pages, which is why elements such as content categories, sidebar structure and header navigation are so critical. And I ultimately went with the "less is more" approach to aesthetics on my blog, because I prefer a clean, white page that really allows the photos to pop.
Your personal advice about food blogging to new bloggers?
My biggest advice to new food bloggers, or to food enthusiasts even just thinking about starting a blog, is to start now. Don't wait for everything to be perfect on your site. There will always be changes and tweaks to be made, but don't let perfection prevent you from publishing that first post.
Success comes in different forms and it's defined differently for everyone. What do you consider the most successful part of what you do in food blogging?
I am thankful to have had the opportunity to write Food Blogging For Dummies because I believe it is the soup to nuts (pun intended!) on everything you'd need to know about starting a food blog. I get countless emails a week from food enthusiasts who have used the book as a way to get their passion from the plate to the Web. And that transformation is how I measure my success. I hope that my work motivates and inspires others in their day-to-day, and that the book is what really allows them to take those first (and second, and third…) steps toward creating their own culinary corner online.
Why did you write your book, Food Blogging for Dummies?
I wrote Food Blogging For Dummies as a way to help food enthusiasts share their passion with the online world. It can be intimidating to know where to start, be it registering your domain, picking a Web host or setting up the backend of your blog.
I didn't want those technical elements to prevent anyone from joining the food blogosphere, so the book walks you through everything you need to know to get up and running. It was also a way for me to share my experiences with growing your blog once you do get into a regular posting routine. Increasing traffic and making a profit from your blog are achievable goals if you know the best and most effective way of branding yourself and your site.
I consider the book to be a soup to nuts (pun intended!) guide for everything you could want to know at any experience level of food blogging, from photography setups and food styling tricks, to marketing plans and monetization efforts.
What advice do you have to new authors hoping to publish their first book?
I would encourage anyone with a unique idea — be it for a how-to book or a cookbook — to take that first step by putting together a book proposal. It's a significant amount of work, but it also forces you to really get all of your ideas down on paper, as well as to take a look at what other titles are currently in the niche you're pursuing. I always tell people that the more you can get down on paper, the better. Plus, it gives you a chance to organize (and edit!) your concept.
Do you have any questions for Kelly? Ask her in the comments below and you'll automatically be entered in the giveaway.
Thanks to Kelly, we're giving away two copies of her book , Food Blogging For Dummies!
update— the giveaway has ended! We asked our facebook page to be the random number pickers. Winners are comment #7 Amanda and #14 Gerry . Congrats!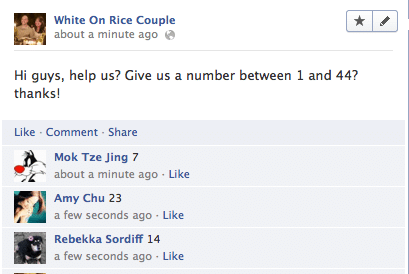 To enter, leave your comment below on what makes food blogging or reading food blogs fun for you.
Tweet out this giveaway with for extra entries. Remember to have @JustATaste and @WhiteOnRice in the tweet. Then leave the link in another comment.
Giveaway ends Monday January 28, 2013 midnight PST. Winners will be announced back on this post on Tuesday. So check back!
There will be two winners, each getting one book.
Photo Credit : Kelly's headshot : Diana Levine http://dianalevine.com/
We are a participant in the Amazon Services LLC Associates Program, an affiliate advertising program designed to provide a means for us to earn fees by linking to Amazon.com and affiliated sites.