The tomatoes in the garden just reminded us that Summer has arrived. It was as if, all of a sudden, the transition of Spring to Summer jolted the tomatoes to wake up and ripen. Now, the challenge is keeping up with eating and canning the tomatoes before they fall off the vine. Yes, it's a problem, but a good problem to be faced with. 🙂
It's now official, Summer is here and we have to keep up with all the fabulous tomato recipes that this wonderful season brings.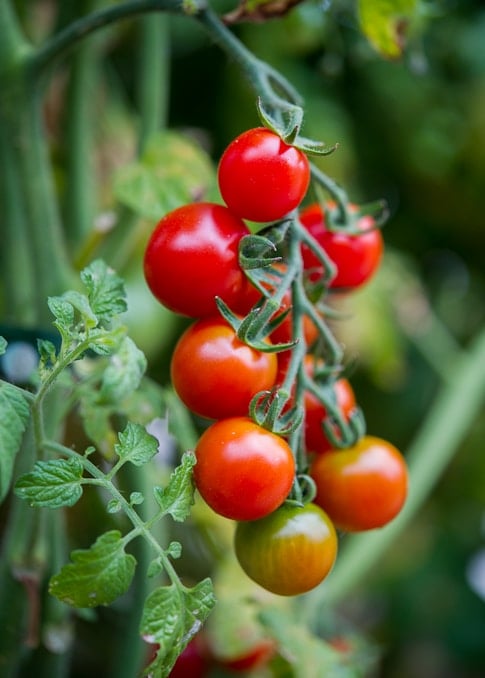 Over the next few weeks, we'll be sharing some of our latest and favorite heirloom tomatoes that we're growing. But we need some recipes! Obviously, our favorite way to eat heirloom tomatoes are when they're fresh, with some olive oil, balsamic vinegar and fresh basil.
There are many more ways to enjoy these heirloom tomatoes, so we're asking for you advice.
Do you have any tomato recipes to share? Please leave your link in your comment below and we'd love to make your favorite recipe and share it on some of our future posts!
Thanks everyone and Happy Summer!
Diane and Todd
brandywine heirloom tomatoes before….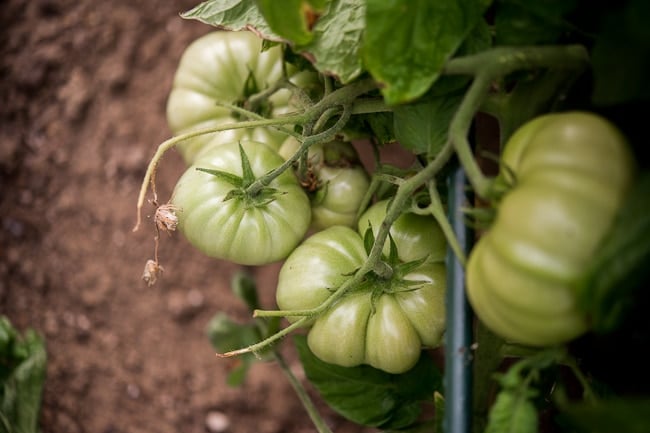 … then Summer arrives… bam! ready to pick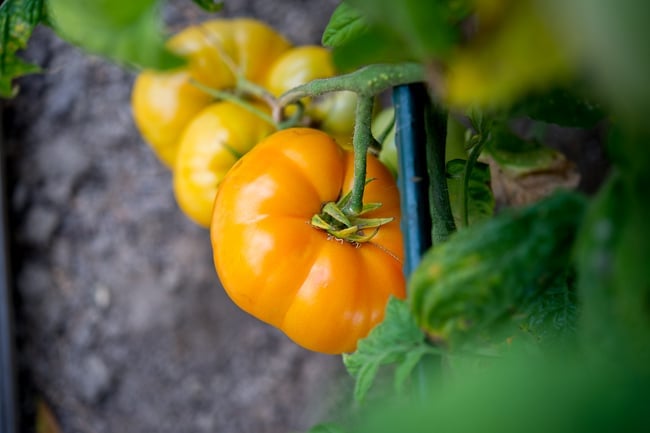 [ad]