Good Canine Eats for Camp Road Tripping
Please welcome our guest contributors, Dante and Sierra. Our food fixated Rhodesian Ridgeback and mischievous white Boxer have requested to share their thoughts. They insisted. Why not? Canine's can be publishers too.
Mommy and Daddy are crazy sometimes, they just don't stop. But when they blame us for our quirkiness, we know where we get it from.
We watched them load the car with sleeping bags, backpacks, beer and rosé wine, sunflower seeds and licorice, which could only mean one thing–camping road trip!! Road trips are the best because we're not trapped in the boring backyard anymore and best of all, camping means we get to eat really, really good.
They're extra generous with us when we eat in the great outdoors. Sometimes they'll toss in some stale crackers or left over granola bars that were smashed on the floor of the car. It's extra special when they throw in some of those dirty nuts in our kibble bowl. We don't mind the extra sand at all. However, the ultimate camping treats are those left over scraps of salami.
Ooooohhh, salami, viva salumi. We love's us some good charcuterie.
So where are we going on this camping trip? We have no idea, but the farther we hike and the longer we drive, we get cuddled with hourly snacks and great kibble fixings.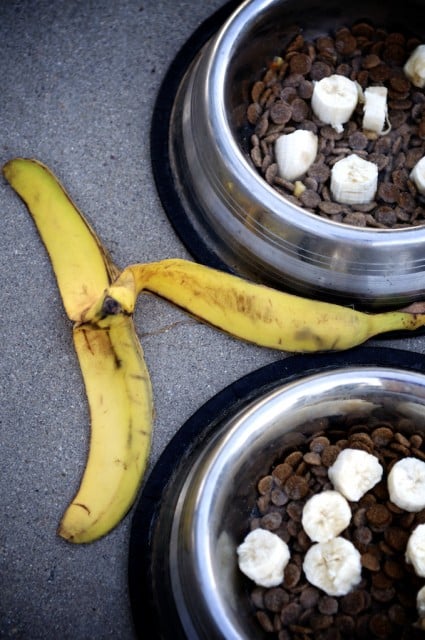 Luckily for breakfast today, Daddy found a banana that was mooshed between the ice chest and his hiking boots. The banana looked so pretty, so brown, soft, and ripe. Score! We got banana kibble for breakfast today!! Banana's are great with kibble The bright, tropical, floral notes of the squished banana balances nicely against the dehydrated crunch of the mundane kibble. What a lovely pairing.
And Dante scored big time because he found a left-over hamburger bun at the rest stop where we slept. Lucky bastard. Frickin' hound can smell food a mile away.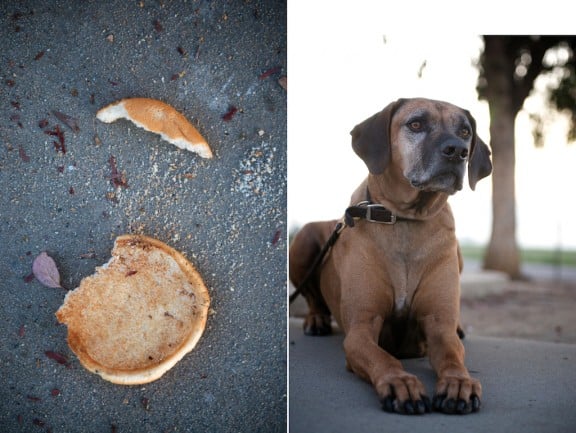 We need some food ideas to pass on to Mommy and Daddy. What special treats to you like to add to your dog's kibble? Thanks and stay tuned for the rest of our camping excursions!
woof woof,
Sierra & Dante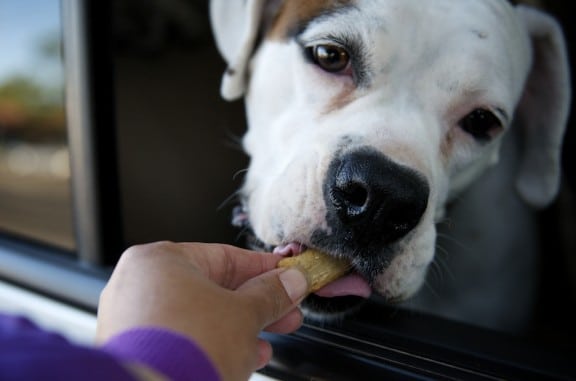 [ad]
We are a participant in the Amazon Services LLC Associates Program, an affiliate advertising program designed to provide a means for us to earn fees by linking to Amazon.com and affiliated sites.