The Blue Bottle Craft of Coffee Cookbook Video & Vanilla Saffron "Snickerdoodles"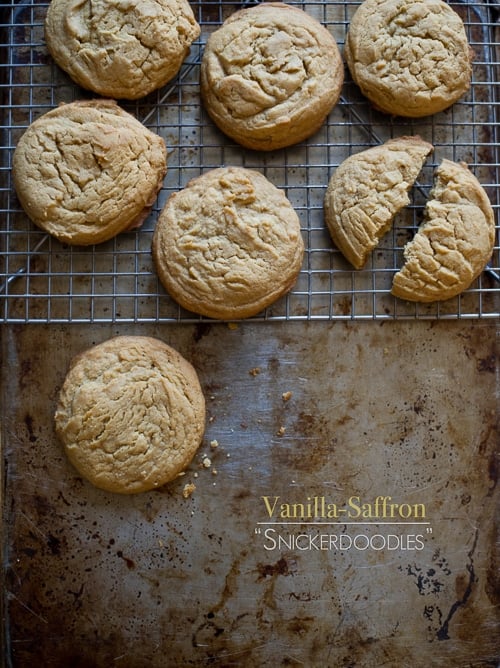 Nearly anyone familiar with the San Fransisco coffee scene knows of Blue Bottle Coffee. It began as a minuscule operation by self-confessed coffee lunatic James Freeman, and then after the word started spreading it quickly turned into a cult favorite. Now nestled throughout unique crannies in California and New York, Blue Bottle has roasted and brewed its way into hearts coast to coast.
As many of you know, we are slightly obsessed with extraordinary coffee. So when Ten Speed Press contacted us about possibly doing a promo film for Blue Bottle's new cookbook we answered as quick as a drop of coffee hitting the bottom of a mug.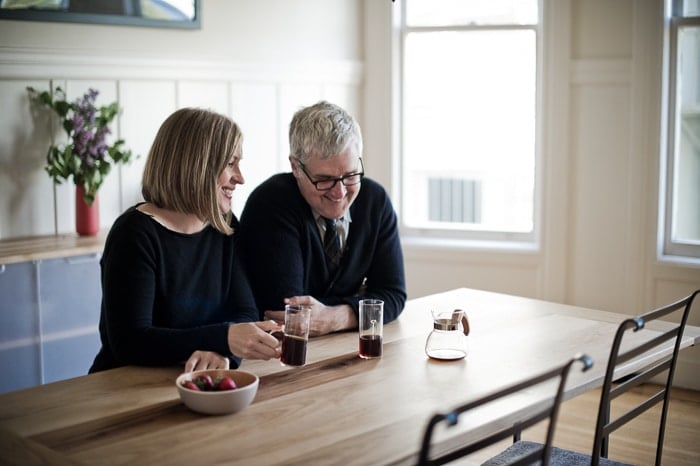 Blue Bottle Coffee
Not only do they spend enormous attention to making a dignified cup of coffee, the pastries are developed by James' inamorata Caitlin Freeman. Quiet, dignified, and with a keen attention to detail, the couple was a pure joy to work with. Gliding through their operations from roasting, to cupping, to several of their SF locations is was a great day listening to and capturing their passion and story.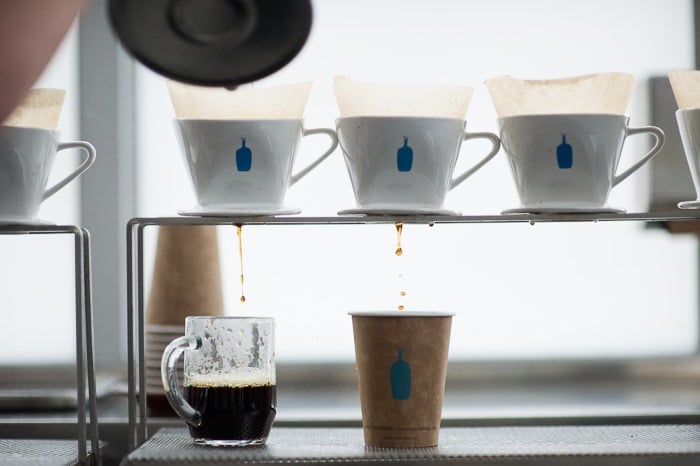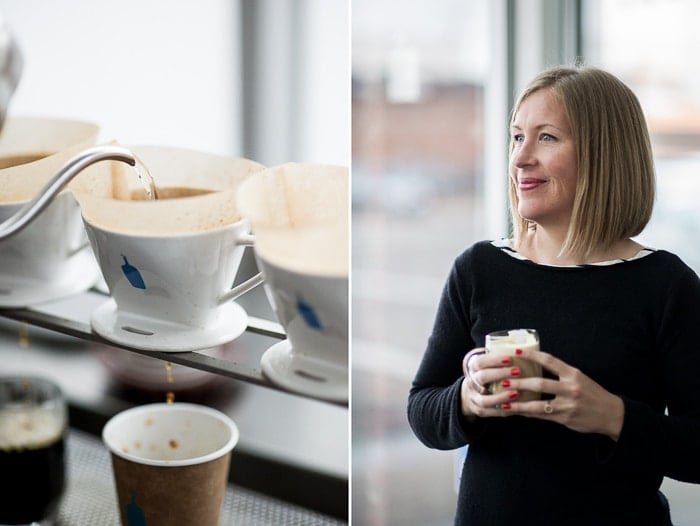 So many times we are pinching ourselves, testing to see if this is really our life. We feel lucky to be able to do something we love and have the chance to meet and get to know people chasing their dreams. To meet others who've risked failing and security to pursue passion. In this case, it was especially dear to us to see another couple's success as they've partnered their love and skills together into creating something special.
We hope you enjoy the promo as much as we did producing it. Blue Bottle Cookbook Promo Video:
The first part of the day was shooting at their roastery in Oakland. We filmed and witnessed one of their morning coffee cupping sessions. James and his team of experts walked us through this fascinating process of cupping.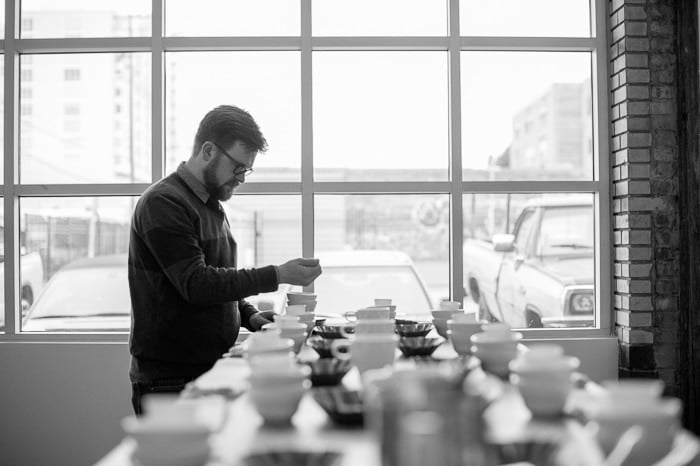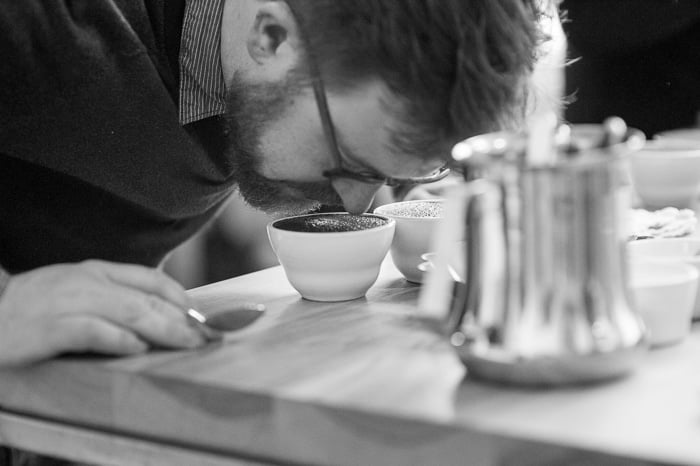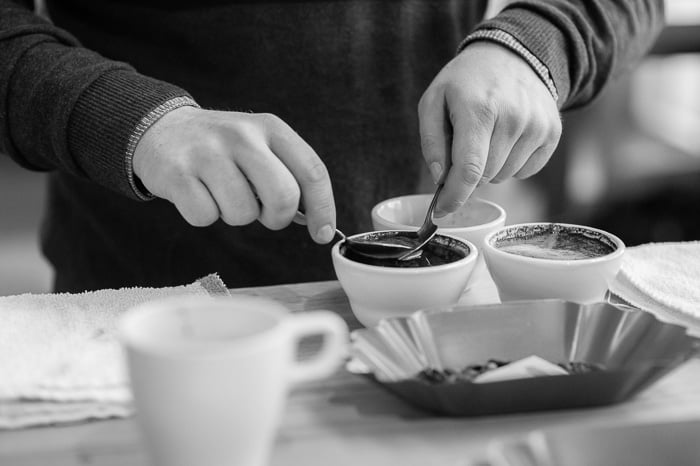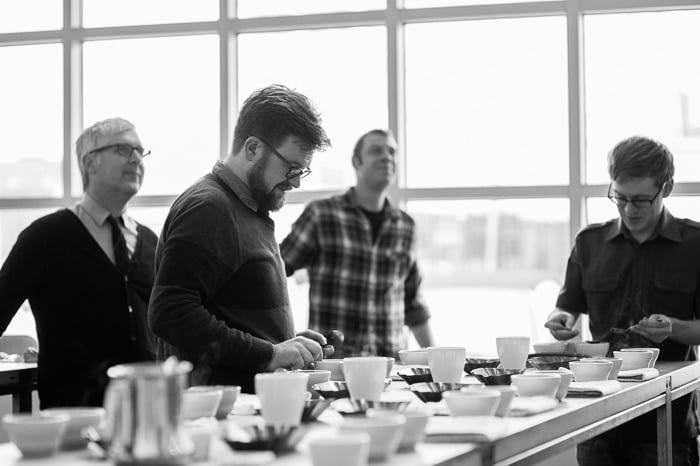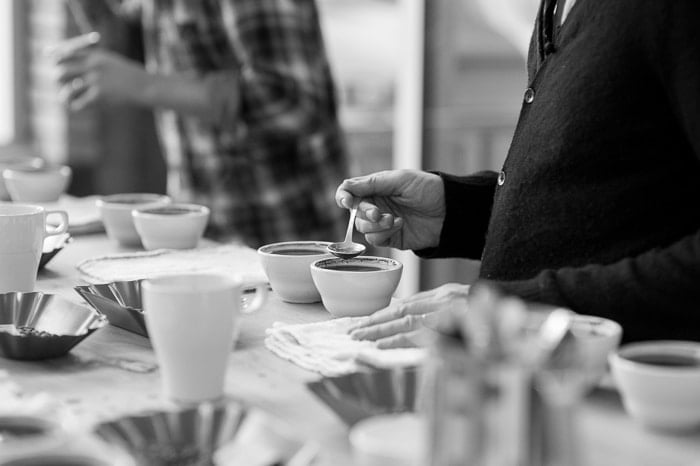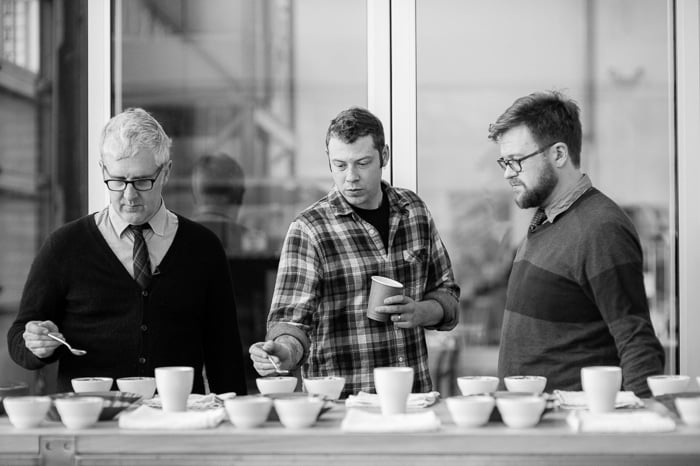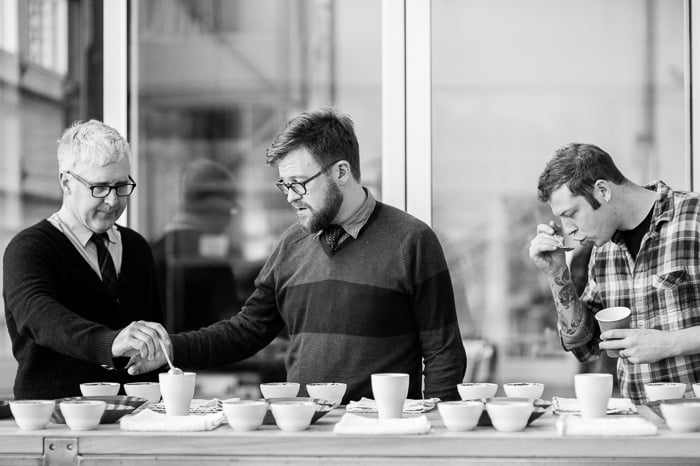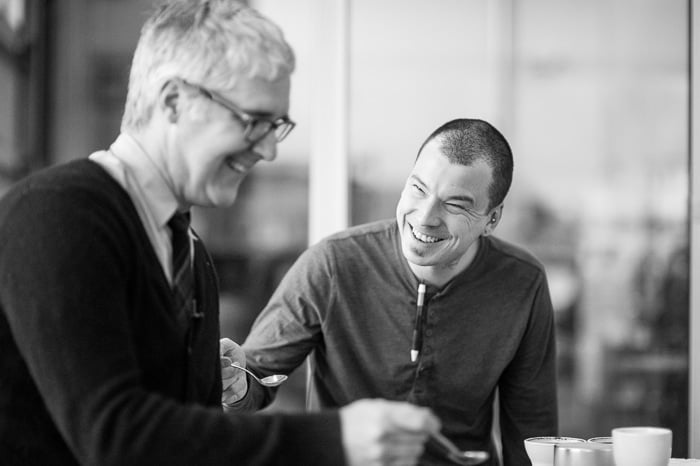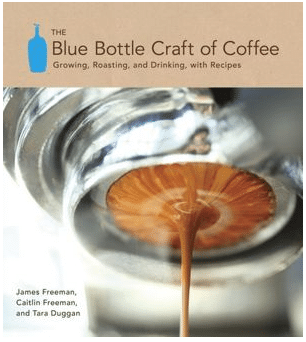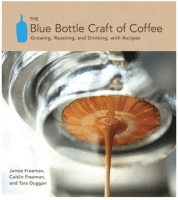 The Blue Bottle Craft of Coffee is filled with extraordinary information from growing, roasting (including DIY roasting), drinking, and of course eating. The recipes aren't so much "coffee" recipes, but are intended to be foods with are perfect to enjoy with your coffee.
For instance, take the recipe we are sharing, their Saffron-Vanilla Snickerdoodle cookies. Caitlin writes that they are not really a snickerdoodle cookie, but after initial slow sales and in the sense of business "co-opted the name snickerdoodle".
After creating what I feel is a perfect snickerdoodle recipe a couple years ago I've become a serious snickerdoodle lover. I initially made these with a little bit of cringe, however after the first soft, chewy, and slightly golden crisp bite their little white lie was forgiven. The combination of saffron, brown sugar, and vanilla produce a flavor reminiscent of butterscotch but with its own unique character. And was absolutely perfect with an afternoon espresso.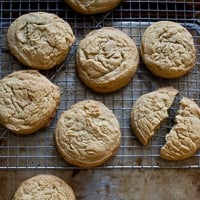 Saffron-Vanilla "Snickerdoodles"
Recipe from The Blue Bottle Craft of Coffee and shared with publisher permisssion. These are not really a traditional cinnamon-sugar snickerdoodle, theses cookies are non the less exquisite and the lover of one will love the other.Be careful measuring out the saffron threads, as they can easily pass the fine line between perfect and too much. These make a large cookie in order to create the perfect balance between the edge crispness and center softness. One can always make them smaller, just adjust baking times as needed and be aware it may affect the texture.
Ingredients
About 30 threads Saffron
1/2 Vanilla Bean
2 Tablespoons (30ml) Milk
2 cups (250g) all-purpose Flour
1 teaspoon (5g) Baking Soda
1/2 cup (113g) unsalted Butter , at room temperature
1/2 cup (100g) Sugar
1/2 cup (110g) packed light Brown Sugar
1 teaspoon (5g) Kosher Salt
1 Egg , at room temperature
1/2 teaspoon (2.5ml) Vanilla Extract
Instructions
Crush the saffron threads with a mortar and pestle until powdery or grind them in a clean spice grinder; alternately, you can finely mince the saffron. The finer the powder, the more intense the saffron color and flavor in the cookies.

Split the vanilla bean in half and scrape the pulp into a small saucepan. Add the vanilla pod, milk, and saffron and cook over very low heat, just until the bubbles begin to form at the edges, between 180°F and 190°F. Alternately, combine the vanilla pulp, pod, milk, and saffron in a small microwaveable bowl, and microwave just until the milk is hot, 20-30 seconds. Cover and let steep for about 10 minutes; the milk should have a sunny yellow color.

Sift the flour and baking soda into a medium bowl.

In the bowl of a stand mixer fitted with the paddle attachment, beat the butter on low speed until smooth, 1 to 2 minutes. Add the sugar, brown sugar, and salt and mix on low speed until well combined. Scrape down the sides of the bowl, then mix on medium speed until light and fluffy, 4 to 5 minutes.

Remove the vanilla pod from the milk, squeezing off any liquid or pulp clinging to it back into the milk. In a medium bowl, combine the milk mixture, egg, and vanilla extract and whisk vigorously until well blended.

With the mixer on medium speed, add the egg mixture very slowly, in a steady stream, and mix until well-incorporated and very smooth, about 30 seconds. Scrape down the sides of the bowl, then mix on medium speed for 30 more seconds.

Scrape down the sides of the bowl, then add the flour mixture. Mix on low speed until just uniform in texture.

Using a rubber spatula, scrape the dough out into an airtight container or onto a piece of plastic wrap. Cover the container, or, if using plastic wrap, shape the dough into a round disk, wrap tightly, and refrigerate for at least 3 hours or up to 5 days.

Preheat oven to 350°F. Line a baking sheet with parchment paper or a silicone mat.

Roll 1/4 cup (60ml) portions of the dough into balls, and place then on the baking sheet, spacing them at least 2 inches apart.

Bake for about 16 minutes, until golden but not too dark, rotating the pan midway through the baking time. Ideally the baked cookies will be tall and slightly undercooked in the center, and will buckle shortly after coming out of the oven. If the cookies don't buckle, don't worry; they'll still be delicious.

Let the cookies cool on the pan for 10 minutes before removing.
Nutrition Information per Serving
Calories: 291kcal, Carbohydrates: 45g, Protein: 4g, Fat: 11g, Saturated Fat: 7g, Trans Fat: 1g, Cholesterol: 46mg, Sodium: 394mg, Potassium: 61mg, Fiber: 1g, Sugar: 23g, Vitamin A: 347IU, Calcium: 24mg, Iron: 1mg
We are a participant in the Amazon Services LLC Associates Program, an affiliate advertising program designed to provide a means for us to earn fees by linking to Amazon.com and affiliated sites.