Favorite Austin, Texas Eats in 3 days
Austin, Texas is a city that has a free spirit and personality of its own. Filled with artists, musicians and local food producers, this eclectic city is always one of our favorites to visit and work from. We've visited Austin on several occasions for shoots and conferences, but have yet to have the luxury to really dive into the city purely for the food scene. Thanks to a partnership with Hyatt Place Austin Downtown, we were able to focus 48+ hours (including one evening and early morning stint) solely on photographing, exploring and eating the city. On top of that, we were able to eat a gazillion tacos at Austin Food & Wine Festival.
view of downtown Austin from Hyatt Place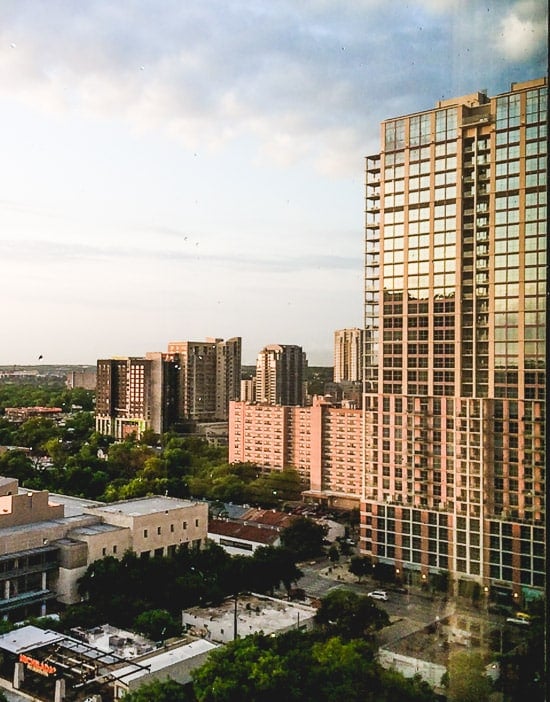 Empowered with our never ending desire to explore and eat everything in site, this trip was gastronomic on every level. Armed with our iPhones, Nikon camera and lenses, we were able to capture the culture and essence of what makes Austin so loved by many.
So the next time you're in Austin and have only about 2-3 full days, here are some of our favorite places to dive head-first. And if you have any other favorite local spots, please let us know because we know we've barely touched on all the amazing things this city has to offer!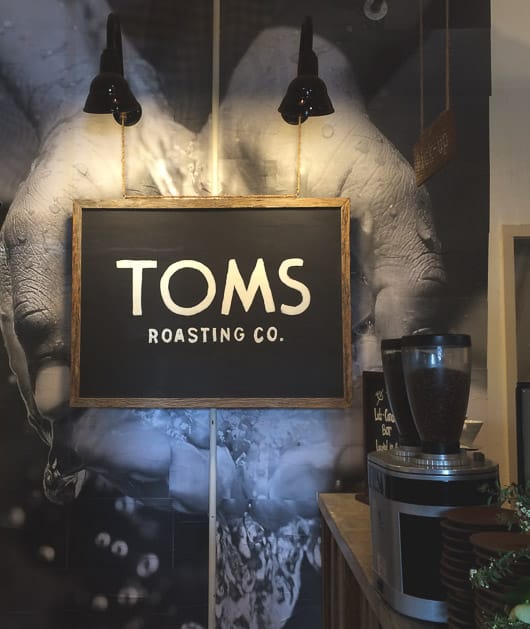 Visit South Congress Street. – Hip shops, galleries, food, and pop up events. A few of our favorite shops and eats Uncommon Objects, TOMS (shopping and coffee), Hopdoddy Burger Bar, Allens Boots, and Jo's Coffee.
Uchiko. – The sister restaurant of Tyler Cole's exceptional Uchi. Billed as Japanese Farmhouse Dining and Sushi. From the fish straight from Tsukiji to the modern Japanese dishes with perfect worldwide touches (nuoc mam, chimichurri …), it is amazing.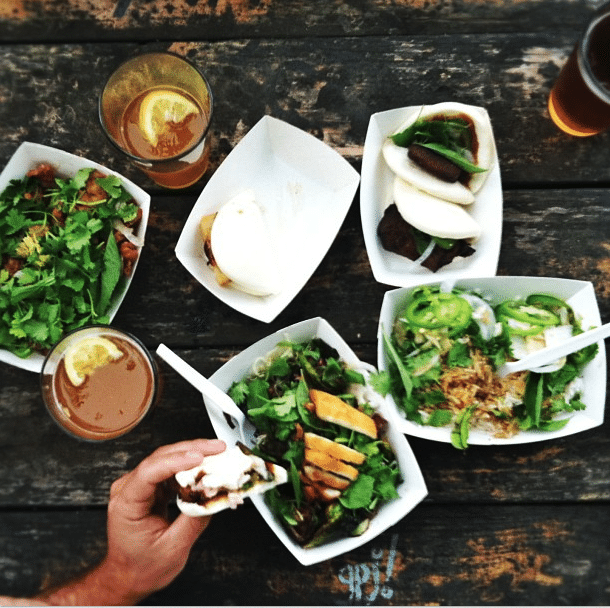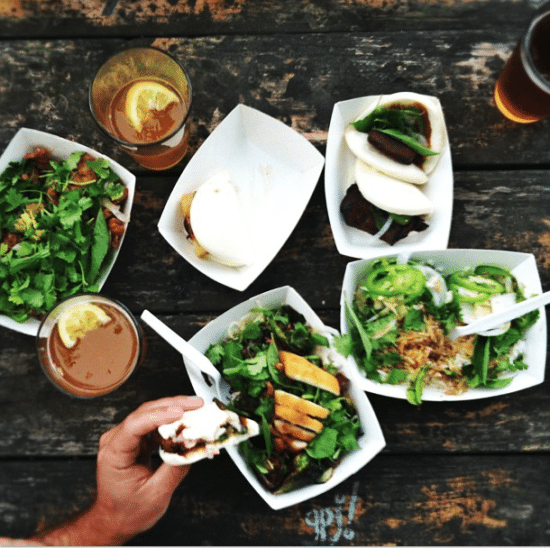 East Side King. – There are several locations but we've just hit the one at The Liberty. Word is that they all are great. Enter through a dive bar (The Liberty), go out back to where the picnic tables are. Find the food trailer nestled in the back. Enjoy.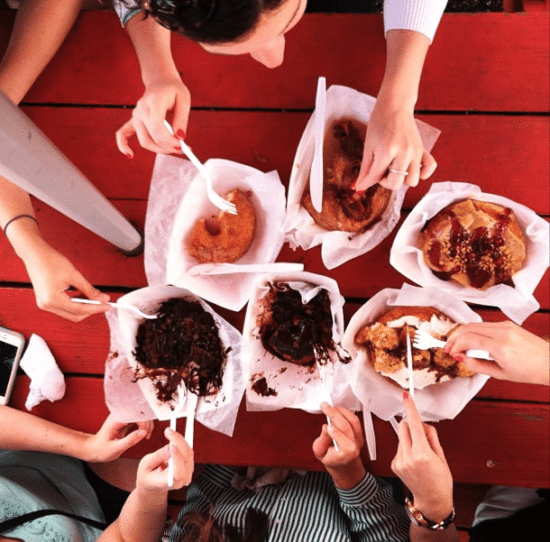 Gourdough's. – Both their Food Trailers and Public Houses: some of the most over-the-top doughnuts you'll ever have. Added bonus of good cocktails and beer at their public house locations.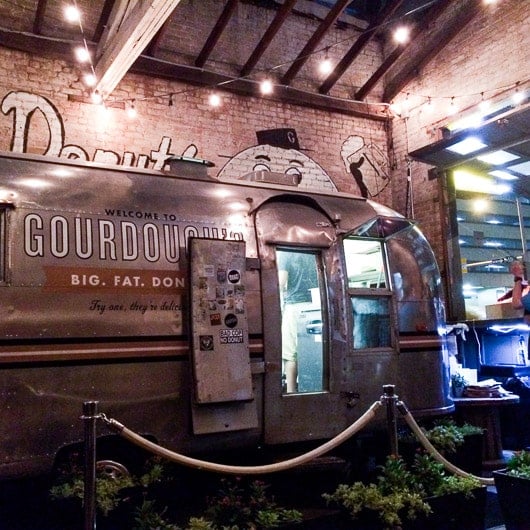 Visit Dirty Sixth. – Stop by for a quick beer and a song or stagger the night away.
BBQ – Austin may have a different vibe from much of Texas, but it still is Texas. The BBQ is trek worthy. Franklin, la Barbecue, and Lamberts are smokin' good.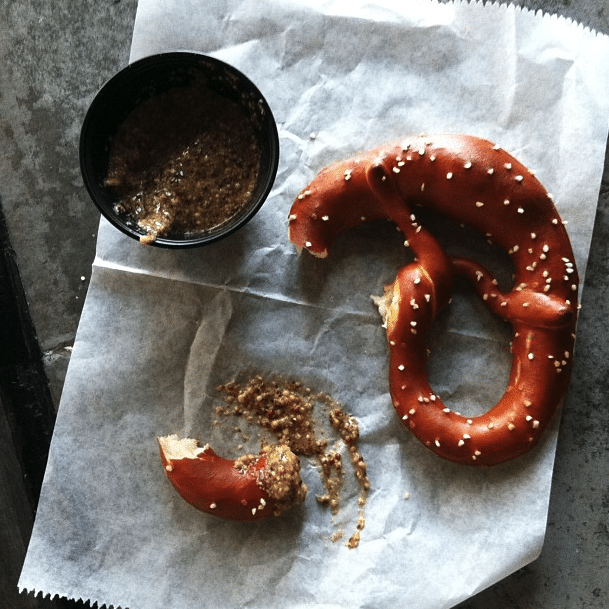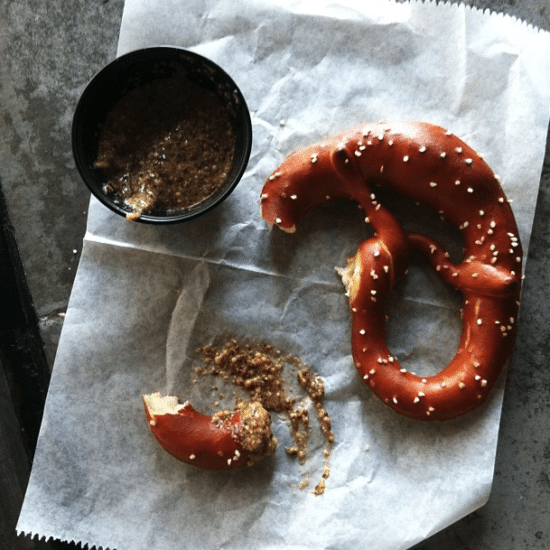 Play Ping-Pong and have a Beer and Pretzel at Easy Tiger. Bakery on the street level. Drop downstairs for sausage, pretzels, drinks, and ping pong.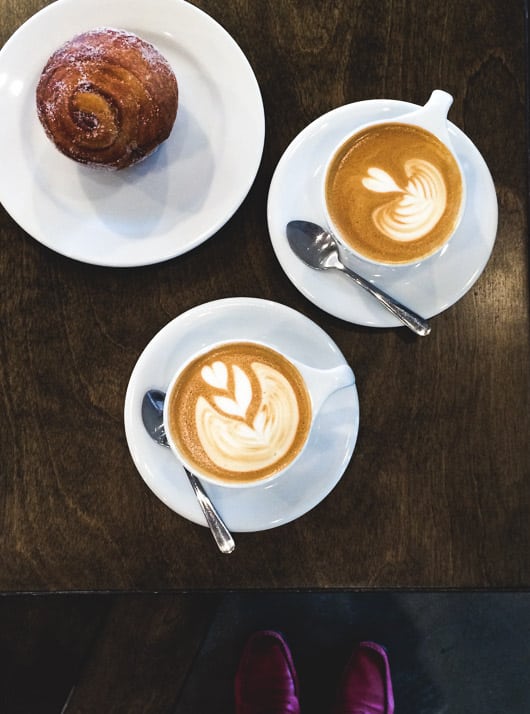 Coffee. – Lots of great coffee all around but here are a few of our favorites along the paths we walked. Houndstooth coffee and Caffe Medici in downtown, TOMS Roasting Co. on South Congress.
Downtown. So much good food, so little time. From the fried chicken at Gus's or Max's Wine Dive, to meals and/or cocktails at Moonshine, Corner, and La Condesa, to the BBQ at Lamberts.
Now, burn all those calories you consumed: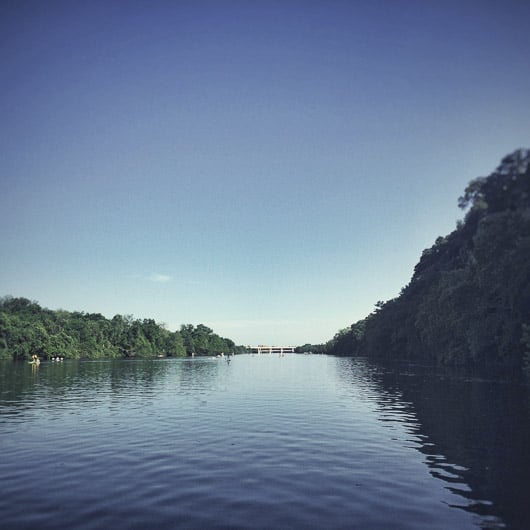 Paddleboard/Canoe/Kayak the River. There are several spots to rent, but we loved the crew at The Rowing Dock. Pups are allowed too!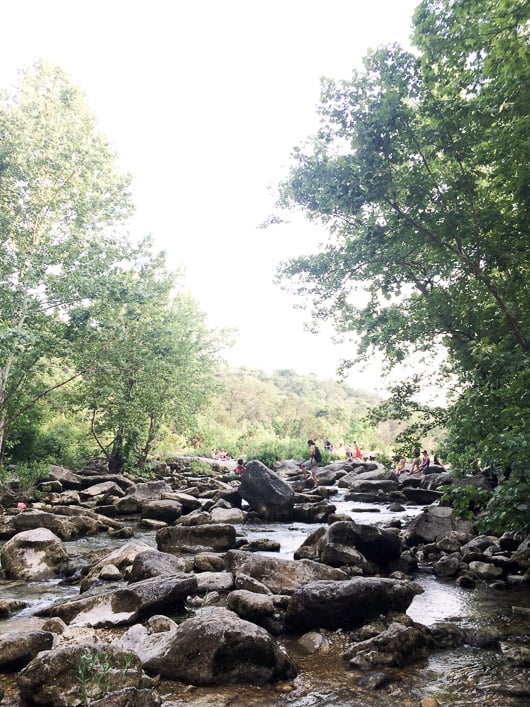 Hike the Trail along the Barton Creek Greenbelt. A 12+ miles of tree lined trail meandering along the Barton Creek and nestled within Austin is a perfect urban getaway. Take the trail following Barton Springs and go for a swim, take the pups, or bike the whole thing. For those less activity inclined, the Greenbelt also includes over 800 acres of parks where you can just lounge, catch a play, or fly a kite.
Rent a bike and explore downtown and around. Austin is a great bike town. Rent a bike and cruise to explore the food trailers, coffee house, and other fine eating and drinking establishments nestled all throughout Austin.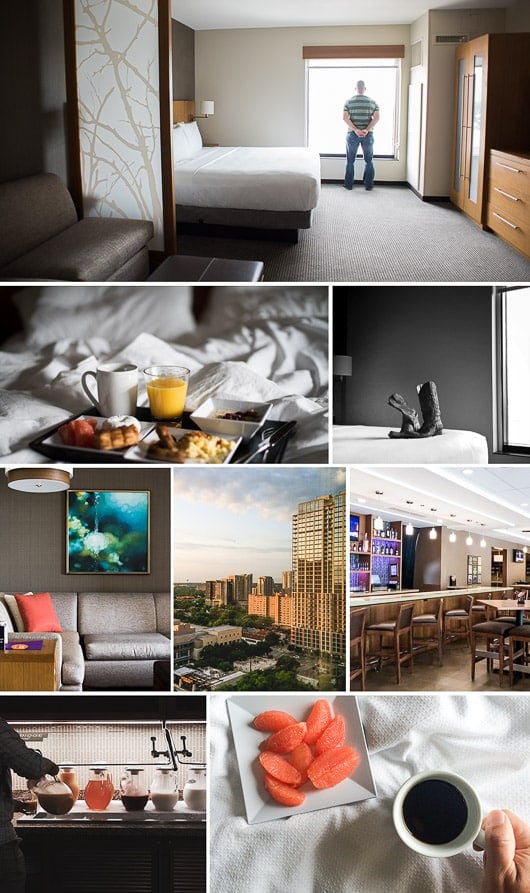 If you have any favorites in Austin, let us know because we know we've barely tapped into the culinary potential of what Austin has to offer.
Keep exploring and eating!
diane and todd
This post is in collaboration with our partner, Hyatt Place. And as always, opinions are our own during this whole epic eating and photo journey of Austin. Connect with Hyatt Place on Instagram and Facebook and say hello. They're the nicest folks!
We are a participant in the Amazon Services LLC Associates Program, an affiliate advertising program designed to provide a means for us to earn fees by linking to Amazon.com and affiliated sites.