Heirloom Kentucky Beefsteak Tomatoes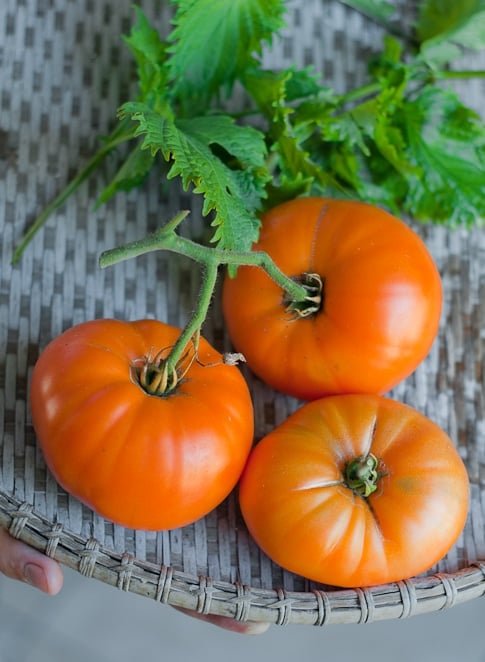 Wow! these kentucky beefsteak tomatoes are fabulous! They're huge, heavy, juicy and sweet.
We amazed at how silky they are, so little seeds and so meaty. These are the best beefsteak tomatoes we've ever had and they're definitely on our list to grow for next year.
Tonights dinner is a quick tomato salad with Japanese shiso, grilled eggplant and grilled homemade sausage.
The tomatoes are certainly the stars of the meal. Wish you all could have a taste of these amazing tomatoes.
have a great weekend!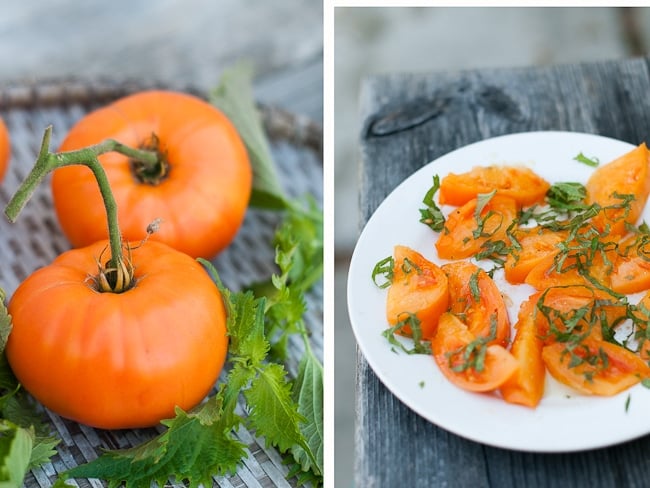 [ad]
We are a participant in the Amazon Services LLC Associates Program, an affiliate advertising program designed to provide a means for us to earn fees by linking to Amazon.com and affiliated sites.