Kalamansi Lime Cocktail- Palsy Walsy Shooters
This post was one of our first recipe posts back in 2009. It's fun to see how our photography and garden has changed over the years!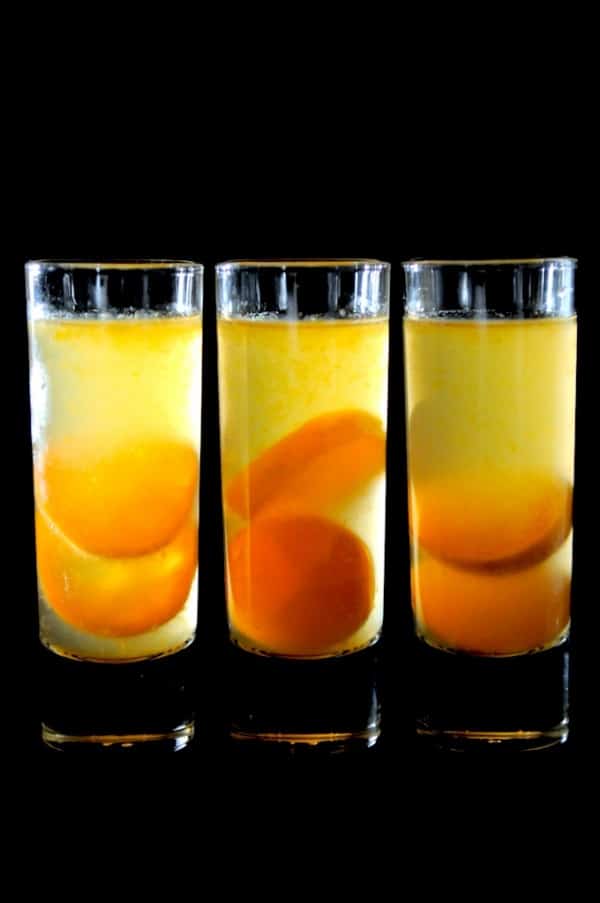 Kalamansi Limes from our tree (aka calamondin oranges)
This cocktail is dedicated to our dear, smart, funny, handsome, brilliant, blog buddy, Dr. Mark.
This inspired cocktail is form a great cocktail book that Mark gave us, "The little Philippine bar book" has some fun, exotic cocktails.  Filled with exotic fruits mixed with tasty alcohols, it's a wonderful book to drink your way through.  Here's the Palsy Walsy Kalamansi lime cocktail to give you a preview.  The only change we've made is to shake it with ice and serve them as shooters.  This  kalamansi lime cocktail recipe should make about 2 shooters or 1 cocktail.
Mark, Thank you so much for your kindness, generosity, warm heart, humor , friendship and taking the time out of your BUSY Los Angeles visit to spend with us. We're so fortunate to have finally met up with you and shared a meal. You have many, many blog fans out there (besides us!) and we hope that, one day, they get the lucky opportunity to meet you too. We truly mean every word of this.
Here's three shooter cheers to you!
Love,
Diane and Todd
Read Mark's post on his trip to Los Angeles!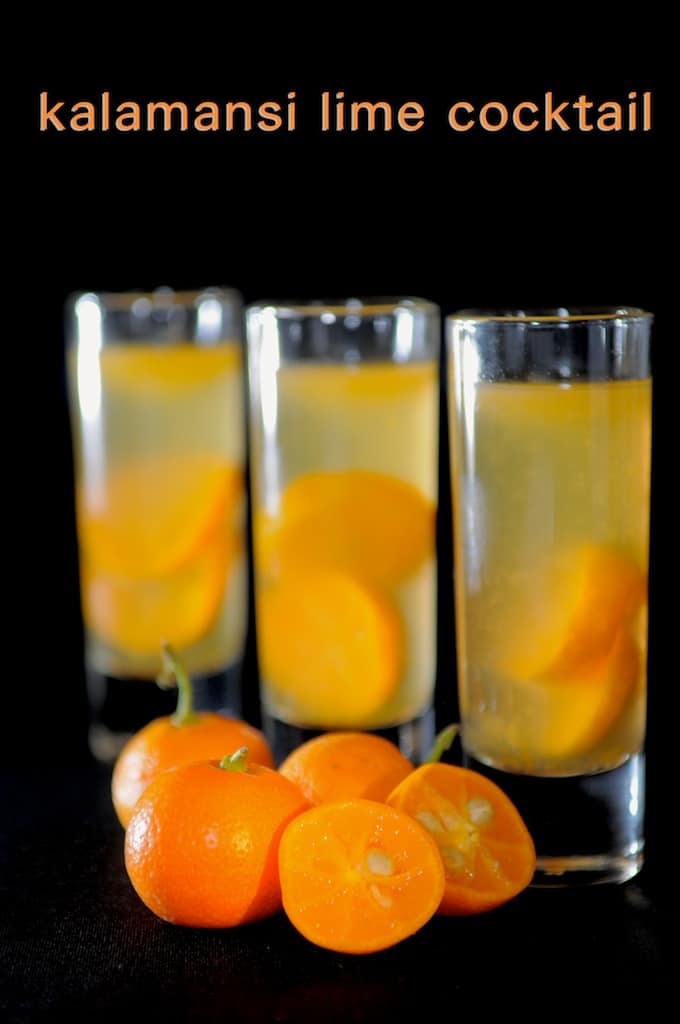 juicy kalamansi limes (or calamondin oranges)
Check out our Cocktail Recipes Here and our Complete Whiskey Guide.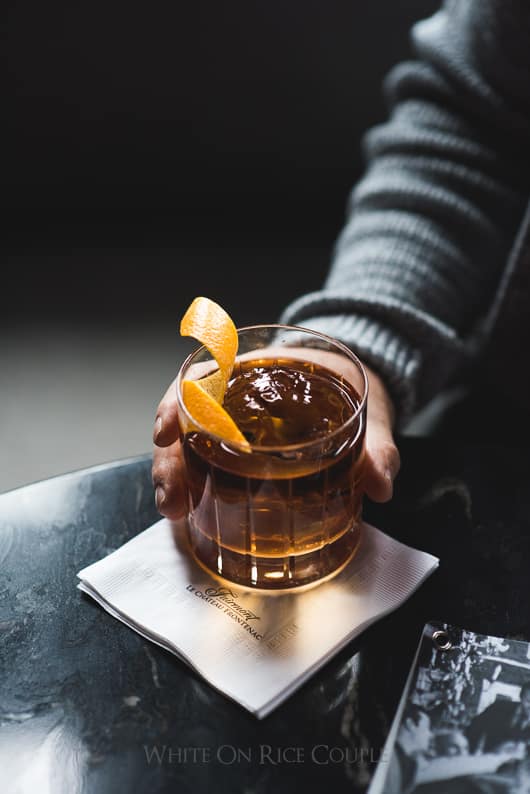 Palsy Walsy Kalamansi Lime Cocktail
Ingredients
1 1/2 ounces (45ml) Vodka
1 ounce (30ml) Simple Syrup, or to taste
3/4 ounce (20ml) Gin
3/4 ounce (20ml) fresh Kalamansi lime juice
dash orange bitters
Directions
Mix all ingredients together (vodka, simple syrup, gin, kalamansi juice, and orange bitters) in an old fashioned glass and stir.  Add ice.  Garnish with slice of kalamansi lime or spiral of orange zest. Enjoy!
Did you make this recipe?
Let us know what you think!
Leave a Comment or share a photo on Instagram with the hashtag #whiteonricecouple.
We are a participant in the Amazon Services LLC Associates Program, an affiliate advertising program designed to provide a means for us to earn fees by linking to Amazon.com and affiliated sites.