Ice Cream Sandwiches
Ice Cream Sandwiches
We love ice cream sandwiches and they're so easy to make. You just need a to make a batch of your favorite cookie recipe and a few scoops fo your favorite ice cream. Voila, done. A crazy good and homemade dessert is ready to share.
So here's a little breakdown on the cookie-ice cream assembly: Make the cookie dough then roll it out between two sheets of baking parchment or wax paper. Roll it even and thin – @ 1/4″ thick. Sprinkle with cinnamon sugar on both sides, replacing the paper after the dousing of the cinnamon magic, then place in the freezer for at least 20 minutes to firm up (can be much longer, just try to keep the dough from being exposed to air.)
After the dough is firm, pre-heat the oven, then cut the dough into circles using a 2 1/2″ circle. Bake. The cookies are going to expand, so you can't really get to fancy with the edges. Using a fluted cutter will be futile.
Prep the ice cream. Freeze a couple plates to place the ice cream after you cut it. Cut away the sides of the container from ice cream, then slice the block of ice cream into your desired thickness. Using a 3″ cutter, which should be just smaller than your baked cookie diameter (about 3 1/2″), cut the baked cookies and the ice cream into rounds (use a fancy fluted cutter now if you'd like.) Place ice cream on frozen plates and return to freezer.  When ready for assembly, sandwich the cookies and ice cream.
That's it. Prep some ahead of time and keep in the freezer. Or sandwich and pass out in the instant. Unforgettable.
One of the beautiful things in the world is ready to share.  We'd love to hear everyone's favorite ice cream sandwich combinations.
– Todd and Diane
Here's more of our Dessert Recipes for you to Enjoy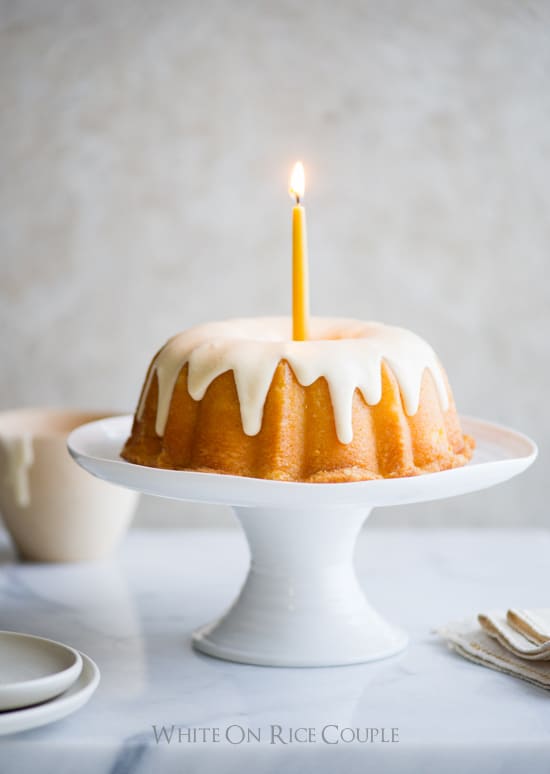 Print Recipe
Ice Cream Sandwich Recipe - Snickerdoodle & Häagen-Dazs® Cherry Vanilla Ice Cream
The cookie dough will be rolled out and cut to help keep thin, even sizes for the sandwiches. If you have problems handling the dough, just chill it a bit then continue working.
Servings: 10 Ice Cream Sandwiches
Ingredients
1 batch Snickerdoodle dough , baked for ice cream sandwiches *see following instructions
2 - 14 oz. containers Häagen-Dazs® Cherry Vanilla Ice Cream
Snickerdoodle Dough - You will have a little extra cookie dough left over. Roll into a log wrapped in plastic wrap and freeze for future use.
3/4 cup granulated Sugar (150g)
1 cup Brown Sugar (150g)
1/2 cup unsalted Butter (1 stick or 113g) (room temp.)
1/4 cup Shortening or Lard (50g) (room temp.)
2 lrg. Eggs
2 teaspoons Vanilla Extract (10ml)
1/4 teaspoon Sea Salt
2 1/4 cups unbleached, all-purpose Flour (300g)
2 teaspoons Cream of Tartar (10ml)
1 teaspoon Baking Soda (5ml)
1 Tablespoon Cornstarch (15ml)
1/4 cup Cinnamon Sugar mix (50g)(1 part cinnamon, 3 parts sugar ratio) - best with fresh grated Vietnamese Cinnamon
Instructions
Make snickerdoodle dough: Combine both sugars, butter and lard in a mixing bowl and cream until light and fluffy. Add eggs, vanilla extract, and salt and mix until fully incorporated.

Sift flour, cream of tartar, baking soda, and cornstarch together and gently mix into butter mixture.

Divide dough in half (or whatever is convenient for your workspace). Between two sheets of parchment paper or wax paper, roll it out to 1/4" thick. Place rolled out dough into the freezer to chill until firm (at least 20 minutes.)

Pre-heat oven to 350° F (325° F convection bake). Line a sheet pan with a silpat, parchment paper, or lightly grease the pan.

Using a 2 1/2" round cutter, cut the chilled dough into circles. Carefully place on prepped sheet pan, leaving a couple inches of space for them to spread.

Bake for 10-12 minutes, or until cookies are just set and starting to turn light golden on the edges.

Allow to cool for 2 minutes, then using a thin spatula, place on a wire rack to finish cooling.

Using a 3" fluted cutter (or whatever shape you prefer), trim cookies into decorative shape
Assembly
Freeze two plates ahead of time to place cut outs of ice cream on to minimize melting.

Cut containers away from ice cream. Lay ice cream on it's side and slice approx. 1/2" thick. Using a 3" fluted cutter (or whatever shape you used to trim the cookies) trim ice cream slices into decorative shapes. Immediately place each slice on the chilled plates, then place in freezer to keep frozen.

Layer snickerdoodle cookies with ice cream slices in between two cookies to form a ice cream sandwich.
check out more ice cream recipe ideas here.
We are a participant in the Amazon Services LLC Associates Program, an affiliate advertising program designed to provide a means for us to earn fees by linking to Amazon.com and affiliated sites.