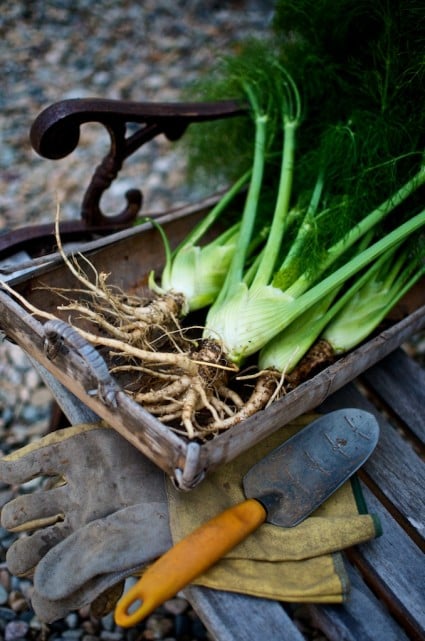 Now that the rains have subsided and sun's warm rays have nurtured all the seeds in the garden to peek outside the soil, we're seeing some exciting things. Granted, there's our lion's share of weeds popping up randomly in every nook and cranny that they can invade, but there's some wonderful little surprises as well. Spontaneous vegetables and herbs are now making home to various parts of the garden.
All the seeds from the herbs and vegetables that we left to go to seed last season are now full grown specimens, all ready to eat and enjoy.
Thanks to the wind and the birds, all the seeds from last years fennel bulbs are now grown and perfect for harvest. The small little ecosystem in our backyard is in continuous cycle and the best part is that we didn't have to spend any money on these beautiful fennel bulbs.  We're addicted to these licorice flavored bulbs and when they're slow grilled to perfection, they melt in the mouth like pure licorice candy.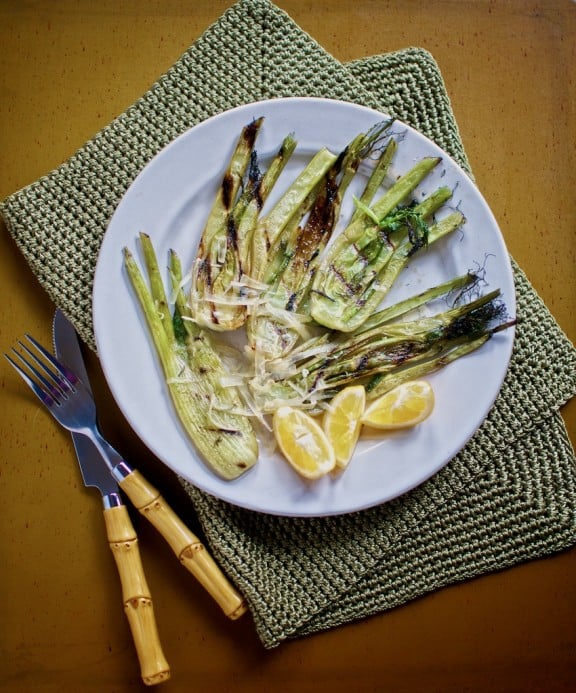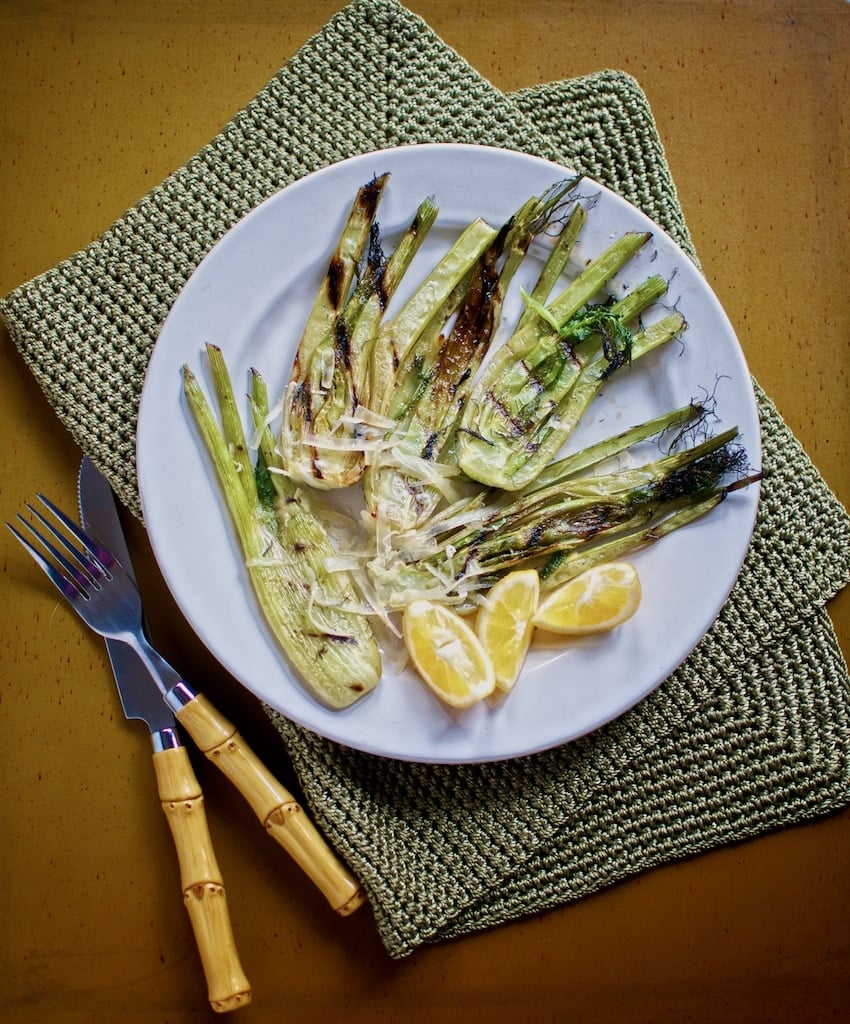 Something as simple as this is the perfect precursor to Summer. Simply caressed with a bit of olive oil, and hugged with the warmth of the grill, these fennel bulbs make the perfect vegetable side dish to any grilled meat or seafood dishes. Splash on a touch of fresh lemon juice, sprinkle them with some parmesan cheese and these grilled fennel bulbs are the "ease to please." The bright flavors of citrus, delicate umami of parmesan cheese, all seasoned with sea salt is why we can eat a whole platter full for ourselves.
A huge army of basil and other herbs are battling each other in the garden too. Again, all the seeds from last year are now competing for ground space and attention. Unfortunately, we've had to thin out our vegetable plots so heavily that it left us with such heavy guilt to have to pull out so many plants. But we figure that they're all give to us as a gift from the last plants and there's sure more to come.
All the citrus trees are coming to a close with their flowers and all the fruit is heavy with sweet juice. We'll probably wait a few more weeks to pick them because the longer the citrus fruit sits on the tree, the sweeter they become. It's tempting to pick one every morning, but the longer the wait, the sweeter the reward. We're both trying our best to be good kids. It's not easy.
The radicchio, carrots, beets, cucumbers, watermelon and chili peppers are growing at a fast pace. We had some issues with disease with our first batch of tomatoes and had to re-plant them with some stronger varieties. Our soil and cooler climate aren't too kind to heirlooms tomatoes right now. Their weak resistance to disease has made them lose their battle. But no worries, there's more and stronger varieties of tomatoes in the ground again. And this morning our queen dragonfruit awakened with her first two blooms!
We want to hear how all your gardens are doing! Share with us what is growing well or what you've  started. What are you growing now?
Come visit our Victory Garden!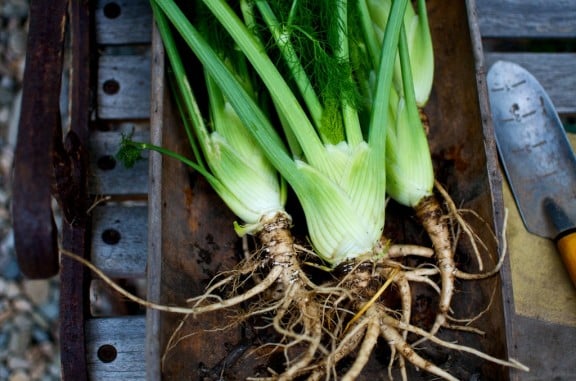 Grilled Fennel Bulbs Recipe
Yield: Serves 2-4
Total Time: 30 Minutes
Ingredients:
about 2-3 Fennel bulbs
olive oil
parmesan cheese
sea salt
lemon juice
vegetable oil for oiling bbq grate
Directions:
On grill or bbq, make sure the grate is clean. With paper towel , dip in some vegetable oil and oil the grate on the bbq or grill. Heat the grill.
Wash fennel bubs and cut the stems and root, leaving only the bulb. If it's a very young and tender fennel bulb, you can eat some of the stem. But most of the mature fennel bulbs that you buy from the market have tough, unedible stems.
Cut the bulbs in to about 2 in wedges. Toss  with olive oil and place on grill.
Grill each side of bulb or bulb wedges for about 10-20 minutes (depending on toughness of bulb) . The fennel bulb will become soft and tender.
Remove from grill, drizzle with a little more olive oil, salt, some lemon juice and sprinkle with parmesan cheese.
Hello! All images & content are copyright protected. Please do not use our images without prior permission and do not re-publish this recipe. Simply link back to this post for the recipe. Thank you.
Recipe Note for Salt: All recipes containing salt are based on kosher or sea salt amounts, not table salt. If using table salt, reduce the amount used to taste.
[ad]