Fresh Anise Yogurt Dressing/Dip – Good Bite Video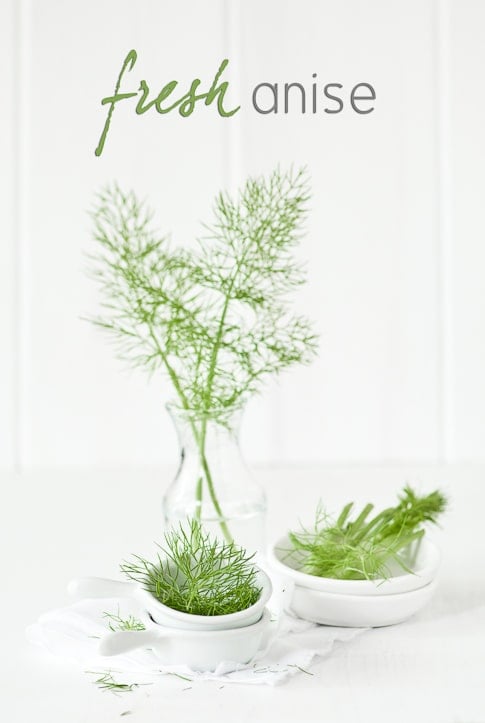 Fennel bulb, the sweet, licorice flavored vegetable that we adore is often taken for granted. The prized bulb has so much culinary value that I'd giddy with excitement when I can get my hands on a fresh bulb. Often times, Todd will slow braise the bulbs to a sweet, delicate finale that I feel like I'm eating a dessert rather than a vegetable course. Slicing the bulbs thin with a squeeze of fresh lemon, sprinkles of sea salt and earthy black pepper is a heavenly salad in a bowl.
But what about the fresh anise, the frond part of the fennel bulb? ? I'm guilty of hacking them off and tossing them in the compost pile. Granted, I've put them to good compost use, but have always denied the fresh anise tops of any culinary value. Thanks to Chef Dave of Good Bite, he's opened my world to fresh anise (fennel tops) !
I teamed up with Good Bite and Hyundai to participate in Chef Dave's "Appetite for Adventure".  Dave challenged 8 food bloggers to come up with an inventive recipe using an unusual ingredient!  My ingredient was fresh anise and I created a fresh anise yogurt dressing dip.
This fresh anise recipe is so easy, light, fresh and healthy. The flavors of the fresh, delicate sweetness of licorice layered in yogurt makes a wonderfully versatile dressing or vegetable dip.
Watch the video and find out more about my fresh anise yogurt dip! Go to GoodBite.com for the fresh anise dressing and yogurt recipe.
Thank you,
diane
[ad]
We are a participant in the Amazon Services LLC Associates Program, an affiliate advertising program designed to provide a means for us to earn fees by linking to Amazon.com and affiliated sites.