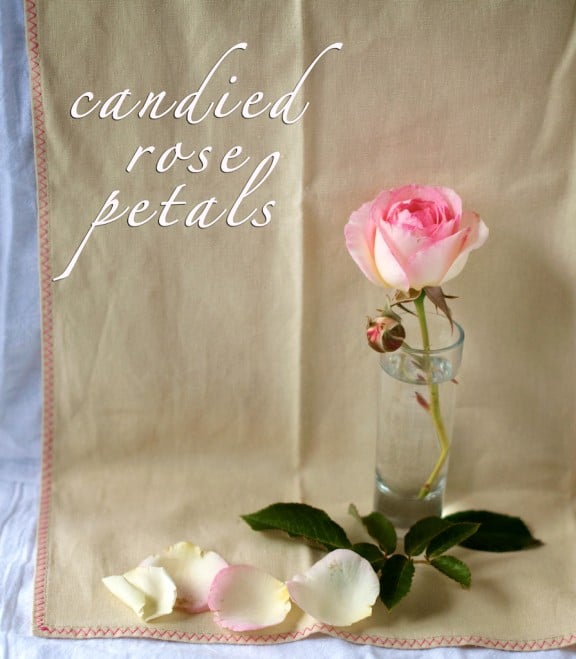 There are a few definitives  in our gardening life that we won't budge on.
From our many garden successes and failures, our little list of certainties continues to grow year by year. Like every human gardener, we've killed many plants due to lack of water, too much water, *accidental* neglect, too much attention and bad gardening choices. But one exclamation mark of gardening and shout out to all gardeners far and wide is that our favorite rose of all time, is the Eden climbing rose.
the Eden climbing rose in a happier part of the garden
Hands down, this pink/white variety of roses is the one thing that won't die, even if you tried to kill it. Our Eden climber was started in a small pot and braced to a trellis about 6 years ago. It eventually fought it's roots out of the bottom of the pot and into the ground. Immediately within the first year of it's planting, this amazing rose was a continuous bloom making machine. The flower heads are large, heavy and superbly fragrant.
Then, two years ago, we had a spurt of "garden remodeling rage" and decided to transport the rose to another part of the garden, where it was more visible for all to enjoy. After yanking half of it's root system out of the ground, we wondered if it would ever return to it's original glory. Our doubts were quickly decimated when, after one full year of spring rains and summer's warm love, it's exploding again in a new part of the garden.  Eden roses are just phenomenal because they give out continuous, long climbing canes and within a few weeks of all that new growth, an explosion of buds start to appear.
lots of delicate rose petals to eat
Since then, we've added two more climbing Edens. We don't like fussy plants because they monopolize too much time, so we often choose not to grow most rose varieties, but the Edens are here to stay.  Our additions of the red variety of Edens are just as gorgeous and fragrant, but not as hearty and bug resistant as the pink/white ones. Regardless, Edens are wonderful climbers that grace our garden with new blooms every few weeks, and bring a flood of humming birds and butterflies to vacation in our garden.
With all these rose petals blowing in the breeze, it feels like a beautiful pink/white petaled snow storm in the middle of Summer. Moments like these are few and far between (although the Edens bring the magic quite often for  a rose) and when they happen, we'll take a few hours off work, stop everything we're working on and just sit underneath our sprinkle of rose petals.
Diane
Candied Rose Petals Recipe
This recipe is rather challenging until you start to understand the caramel. Too hot & the petals get cooked, too cool and the caramel doesn't want to stick anymore. Make sure you have each step planned for and ready to go. When the caramel is the right consistency, you mustn't lose the window. Also, be VERY CAREFUL while handling the caramel. It is like napalm and it will scar you for life if it is accidentally spilled on your naked flesh. Once cooled, the flavor of these sweet, crispy rose petals are full of sweet rose fragrance. Use them as an elegant topping on cakes, or desserts.
Ingredients:
1/3 cup water
1 cup sugar
1 teaspoon vanilla extract
rose petals
powdered sugar
Directions:
In saucepan, combine water, sugar and vanilla extract. Bring to a boil over high heat, then lower the temp to medium heat. Stir until sugar is dissolved then do not stir anymore. Occasionally baste the sides of the pan with a brush and water to clean up the sugar crystallization. Continue slowly boiling the caramel until it reaches 280ºF (stage where it will harden when poured into a bowl of cold water.)
While caramel cooks, remove petals from rose bud.
Meanwhile prepare a hot water bath in which you will have a bowl holding the finished caramel while you are dipping the petals.  (This will help keep the caramel at a good working temp. for a longer period of time.)
After caramel has reached temperature, pour caramel into the bowl that is resting in the hot water bath. Allow to cool for about 3-5 minutes.  Initially it will be so hot that it instantly cooks the rose petals, but after it cools just a touch you will be able to quickly dip the petals into the caramel without them bubbling.  This is the perfect stage.
Using tweezers, dip each side of the petal (only do 1 petal at a time) into the caramel, then immediately drag the petal on a ceramic plate to thin the caramel.  Straighten out the petal so it is laying flat, then move on to the next petal.  Repeat for all of the petals.
After the petals have cooled and dried a bit (@5 min.) carefully pick then up one by one with the tweezers (the excessive caramel should come off) and sift a light layer of powdered sugar on each side of the petals.  Set aside to air dry for 24 hours.
Todd's Notes: That's it.  Not too bad, huh.  Ok, the first time it might be a serious bitch, but after you start to understand how to work with the caramel it becomes easier and you become a better pastry chef. Use super hot water to help clean up the caramel from your pans and dishes. And DO NOT attempt this first thing in the morning before having coffee.  Trust me.  And remember to be mindful of others in the kitchen when working with caramel.  It can be seriously hazardous.  It becomes like a hot, searing super glue that you just spilled on your fingers. Super ouch. Todd
Hello! All images & content are copyright protected. Please do not use our images without prior permission and do not re-publish this recipe. Simply link back to this post for the recipe. Thank you.
Recipe Note for Salt: All recipes containing salt are based on kosher or sea salt amounts, not table salt. If using table salt, reduce the amount used to taste.
Candied Rose Petals Step by Step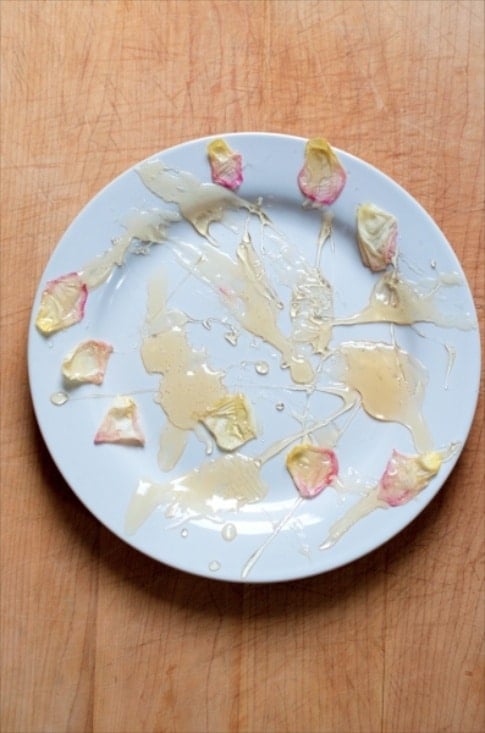 [ad]