Minted Sangria Recipe from our Food Photography , Food Styling Workshop
Update: we have added new dates for our workshops! If you're interested, you can sign up here.
It's funny how this recipe came to mind. We were in teaching our food photography/food styling workshop this weekend and the students were tackling the subject of photographing drinks. Drinks can often be challenging, especially when it comes to reflections, styling drinks and how to add interest to simple liquids. Diane was quickly setting up to style a drink scene for the students to practice photographing and someone yelled out "Sangria". Yes! the thought of having a sangria sounded so perfect at the time too. But the visual thoughts of styling chunks of fresh fruit in a fizzy drink was the perfect subject for the scene.
In about 4 minutes, a sangria set was made and propped ready for the waiting cameras and photographers.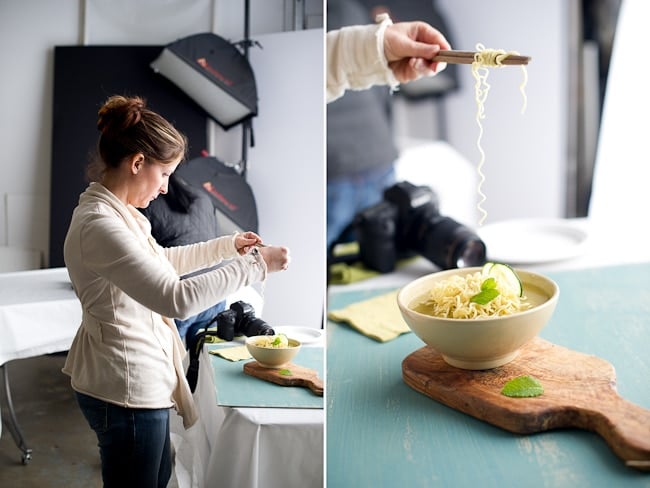 After going home and looking at the image again, it made us thirsty just looking at the photo, so we decided to re-create the exact same looking drink with a recipe to share with you all! Enjoy!
This workshop at our studio this weekend was so much fun and the amazing gathering of students from around the country blew us away. We had students come from Seattle, San Francisco, Las Vegas, San Diego and of course, our beloved local people too. What made this gathering so amazing was all the stories we shared with one another about our family heritage, food stories and personal family recipes.
So many of us were from different parts of the world and though we all grew up with different family food traditions, we all shared so many things in common. The laughing didn't stop. And neither did the food, we ate and photographed till we dropped.
This workshop was sold out, but we added new dates and we still have a few spots left. Register for classes here. Thank you to those who came and look forward to meeting all new students.
-diane and todd
Scenes from a busy weekend of food photography!
Todd & Diane live tethered shooting & styling, talking about light & composition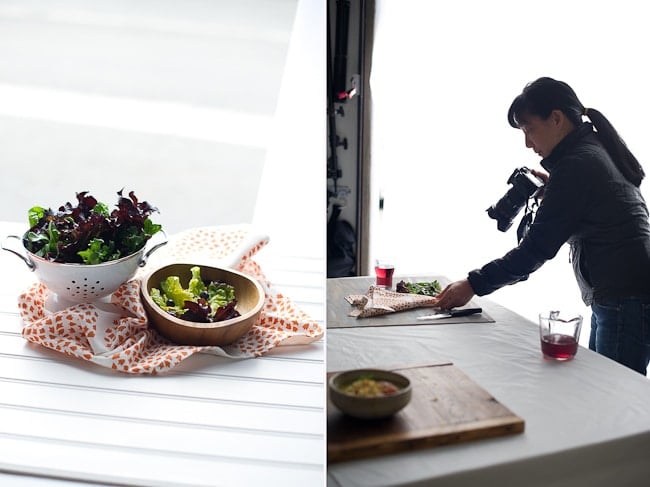 Kathy setting up in the gorgeous light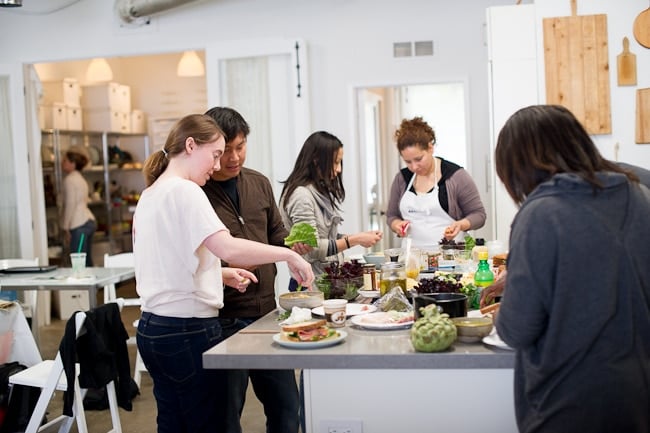 Hands on food styling: working together to compose pretty food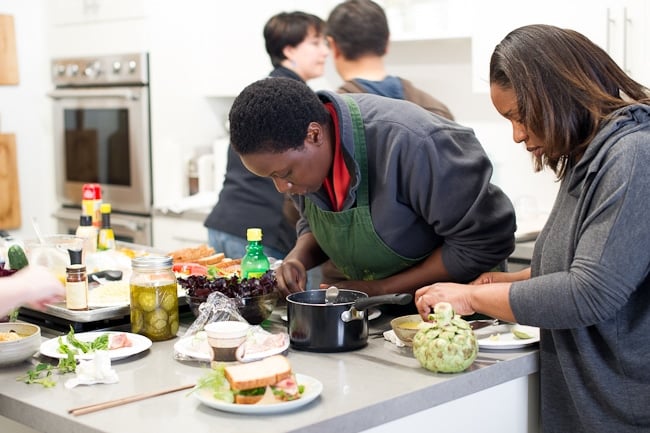 everyone styled multiple dishes & photographed their final hero plates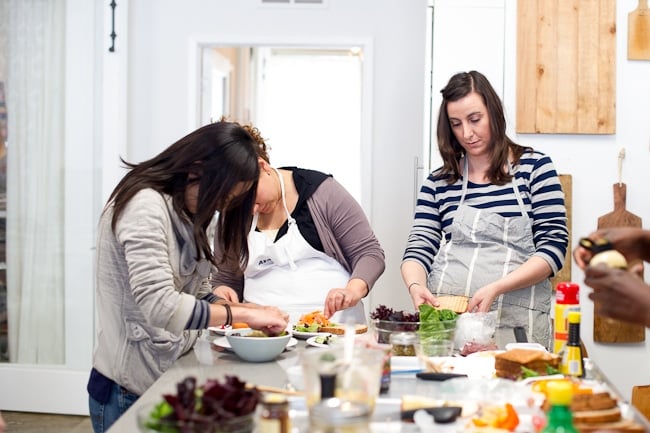 Styling soups, sandwiches, salads, meats, drinks, pastas and more!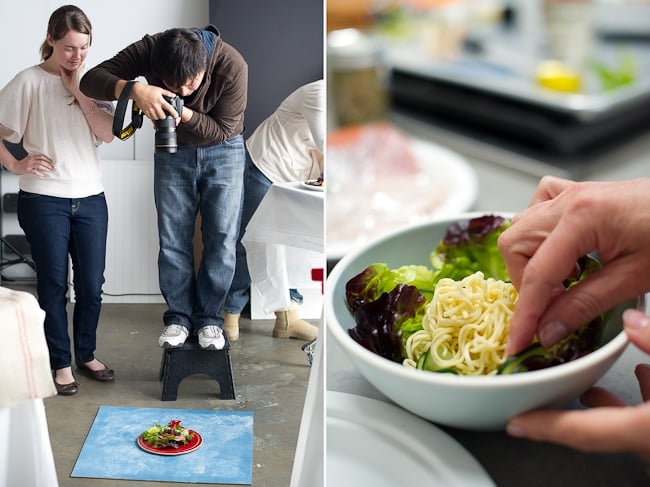 from conception to final shot!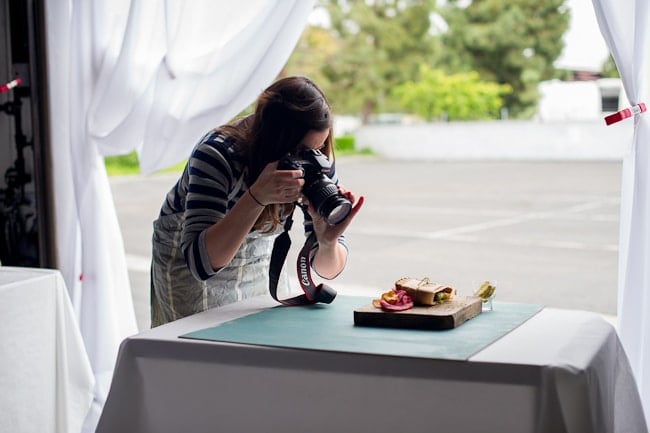 Taleene photographing her beautiful styled sandwich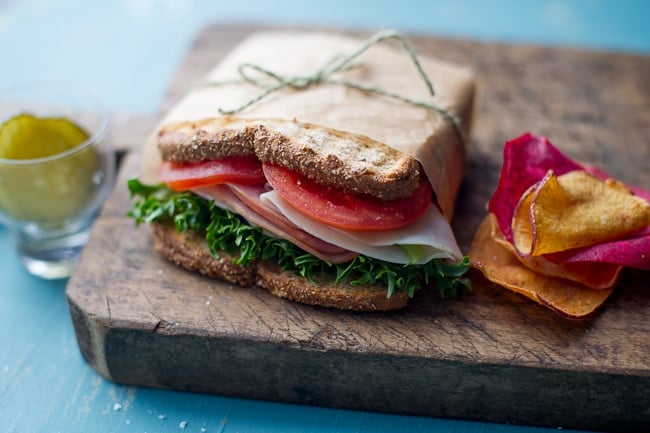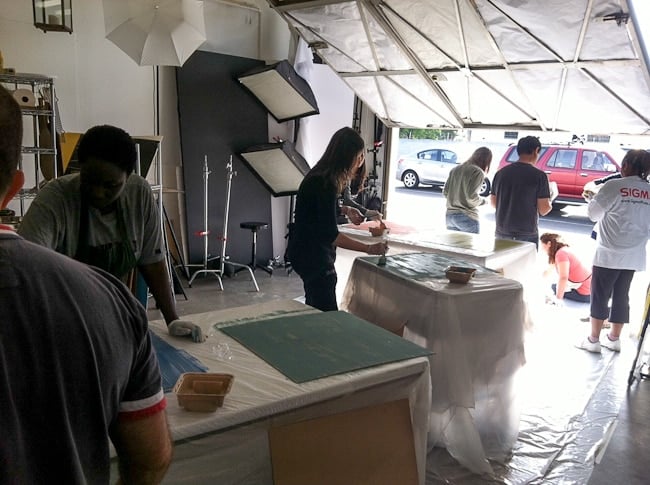 Painting surfaces for food shots!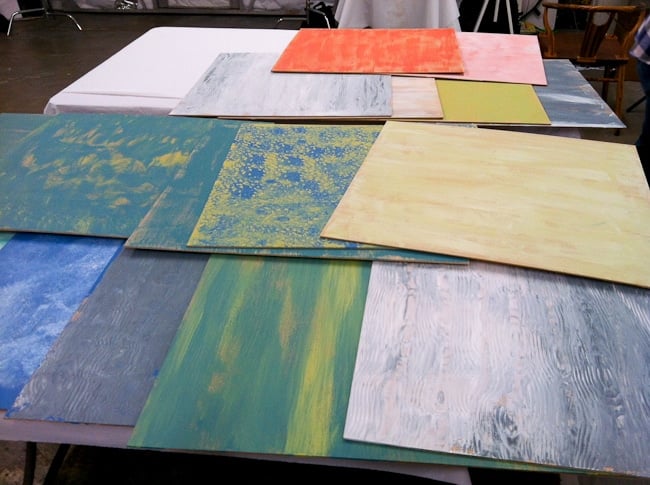 the ideas and creativity students painted for textures was amazing!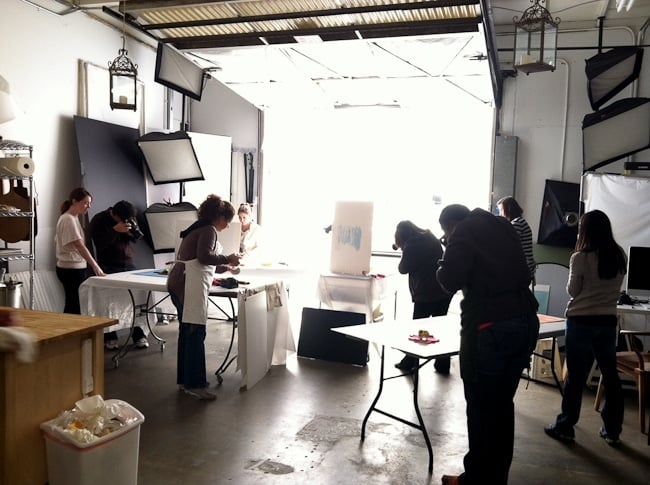 both plenty of DSLR and iPhone shots were happening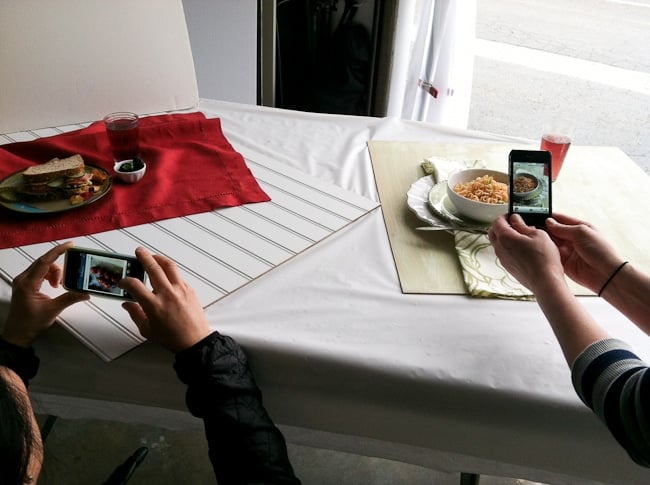 group shot of the small, intimate class! Thanks to all students for attending. Please keep in touch! xoxo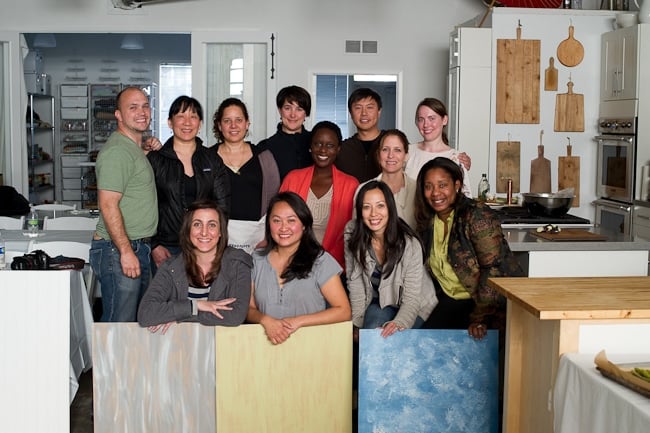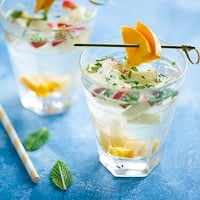 Tropical Sangria Recipe
This recipe is based off of what we had at the workshop (apples, mango, and mint) and came together in a delicious sangria. To compliment the mango and mint, we used a touch of white rum and lime to fortify the sangria. This gets even better if made in large batches and allowed to combined flavors over a couple hours before serving.
Ingredients
3 ounces (60ml) White Wine (Sauvignon blanc, pinot grigio, or other crisp white)
1 ounce (30ml) light Rum , or to taste
1/2 ounce (15ml) fresh Lime Juice
1/2 teaspoon (3ml) Sugar
1 Tablespoon (15ml) diced Apples
1 Tablespoon (15ml) diced Mango
2 lrg Mint leaves , chopped
2 ounces (60ml) Club Soda
Instructions
Combine all ingredients except club soda and mix until sugar is completely dissolved.

When ready to serve, pour over ice and finish with club soda.
We are a participant in the Amazon Services LLC Associates Program, an affiliate advertising program designed to provide a means for us to earn fees by linking to Amazon.com and affiliated sites.