Happy Holidays to all ! – Peanut Butter Dog Biscuits Recipe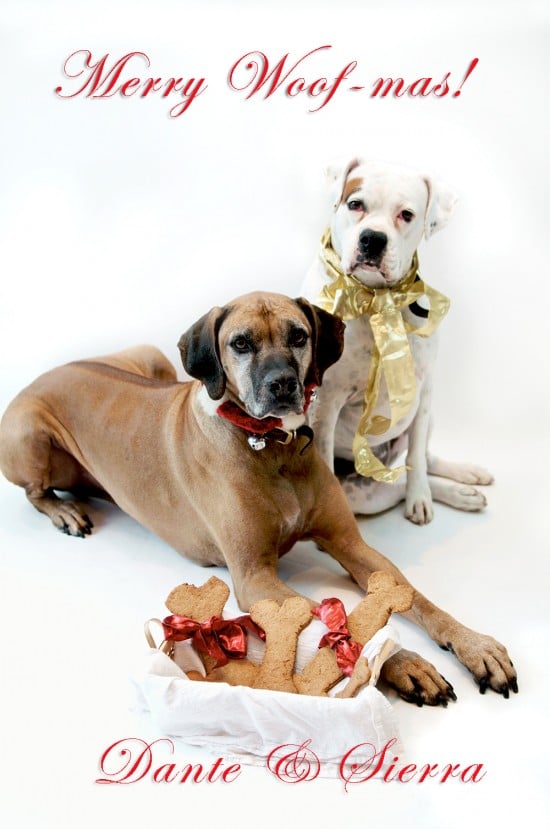 Everyone is so busy, shopping, cooking and cleaning. But let's not forget our pups!
The holidays are always about hustling and bustling at work, around the house, hectic mall and preparing for the family feasts, large and small. This year has been especially chaotic for us and we found ourselves feeling awfully guilty about neglecting the pups. Long days at work have taken away from all the play and dog walking time. Sierra and Dante watch us as we stumble through the door, with tired feet and voices. But now matter how much energy we're lacking in, they make up for it with grand enthusiasm when we come home. Or maybe they were just hungry…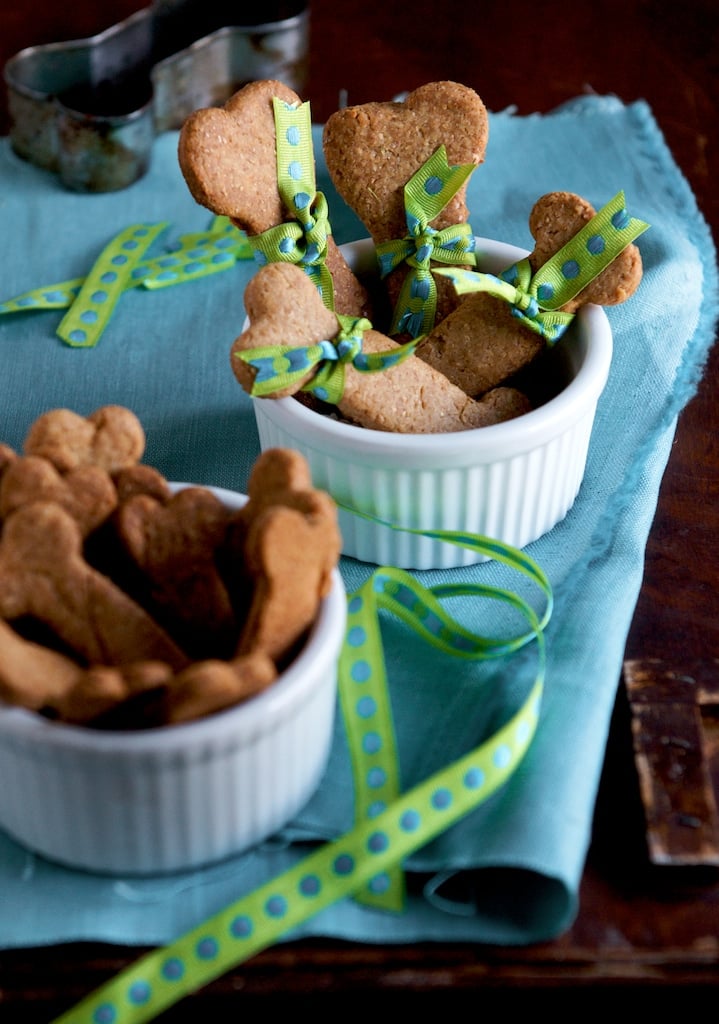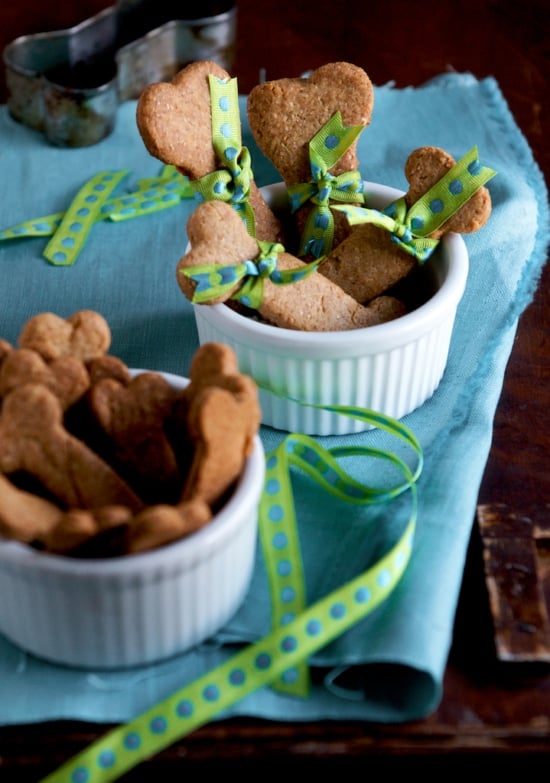 No matter how draining a long work day has been, seeing their energy and happiness when we come home is revitalizing. A dogs love and loyalty is priceless.
For Christmas, we do all we can to make it up to them and to thank them for being such loving companions and friends. We forget and forgive all of the torn shoes and pillows Sierra chomped through, and Dante's food-stealing-late-night-snoring antics are easily overlooked. We love our pups, no matter how shoeless and sleepless they leave us. They are our family.
So for Christmas all dogs deserve homemade dog biscuits. They're made from fresh ingredients and are so simple to make that your dogs will love you for life! These homemade dog biscuits are a variation off of our flax seed dog biscuits. With the addition of peanut butter that dogs love so much, they devour these peanut butter biscuits in seconds! Show your dogs how much you love them and bake them the best peanut butter dog biscuits in the world! Well, at least Dante and Sierra think they're the best!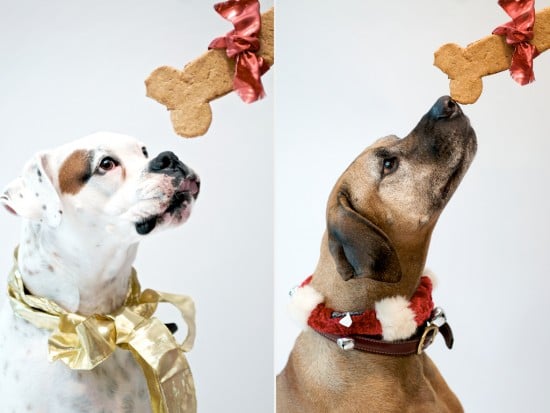 "oh we love peanut butter biscuit treats!"
From our family to yours, we wish you all a joyful Holiday Season. Thank you all for your friendship, support, thoughtful comments and insights throughout the year. It's because all of you that bring this blogging community together and you've all enriched our lives in endless ways. Thank you so much for your continuing inspiration and love. Merry Christmas friends!
lots of love to you all,
todd, diane, dante & sierra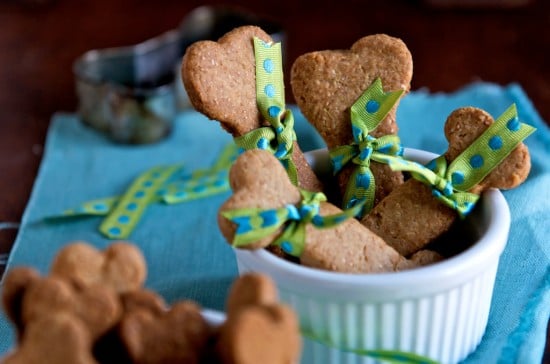 Your pups might also love these homemade flax seed dog biscuits.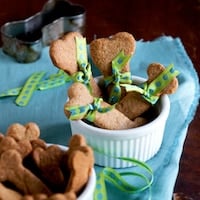 Peanut Butter Dog Biscuit Recipe
Ingredients
2 3/4 cups Whole Wheat Flour (340g)
2 3/4 cups All-Purpose Flour (340g)
2 Tablespoons Brown Sugar (30g)
1 teaspoon Kosher Salt (5g)
3 eggs
1 cup Peanut Butter (225g)
1/3 cup Vegetable Oil (80ml)
1 cup Water (240ml)
Directions
Combine flours, brown sugar, and salt in a mixing bowl.  Add eggs and peanut butter and mix until incorporated.

Mix in oil.  Next add enough water until dough is smooth and workable.

Cover the dough and set aside for 15-20 min. to relax.

Preheat oven to 375º F & line a couple baking sheet pans with parchment paper.

Roll out dough to about 3/8"-1/2" thick. Cut to desired shaped then put on sheet pans.

Bake for approx. 40 minutes or until biscuits are slightly browned and fairly hard (they will harden a touch more when cool.) Set aside to cool then treat the pups liberally.
Did you make this recipe?
Let us know what you think!
Leave a Comment or share a photo on Instagram with the hashtag #whiteonricecouple.
We are a participant in the Amazon Services LLC Associates Program, an affiliate advertising program designed to provide a means for us to earn fees by linking to Amazon.com and affiliated sites.