Yes, there are ways to seed pomegranates without staining your clothes, making a violent mess or leaving your cooking station looking like a murder scene.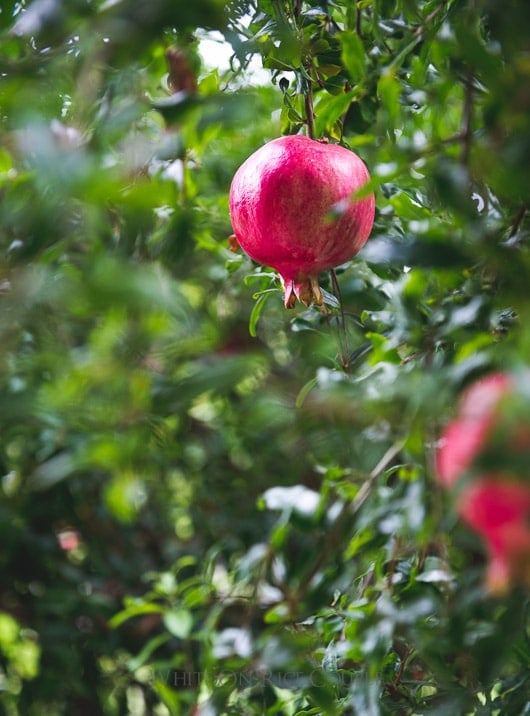 seventy under our pomegranate arch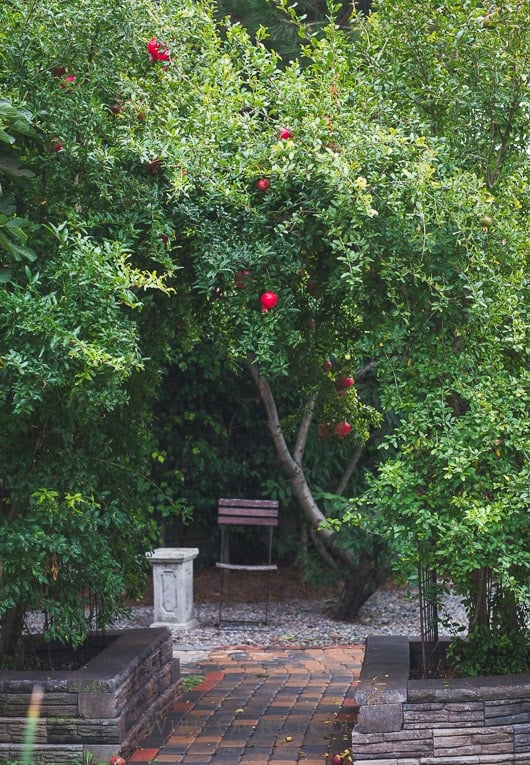 During this time of year that we can't get our hands-off pomegranates so we're busy shucking the arils till we fill our freezer with pomegranate seeds. Our two trees are exploding with red globes and we have to beat the birds to them because they'll leave us with empty, hollowed out shells if we're a few days late.
It's much easier and cleaner than you think to indulge in eating pomegranate seeds. Here's our method to staying clean and not make it look you killed someone. But to be safe, you still might want to wear an apron when attempting this easy feat.
We made a video for you on how to seed pomegranates: 
Start with slicing the top of the pomegranate and remove the top cap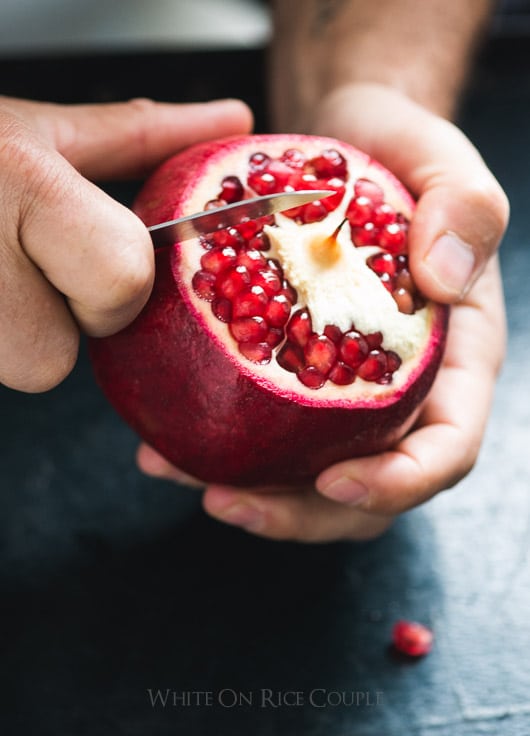 Slice along segments of the pomegranate where the membrane meets the shell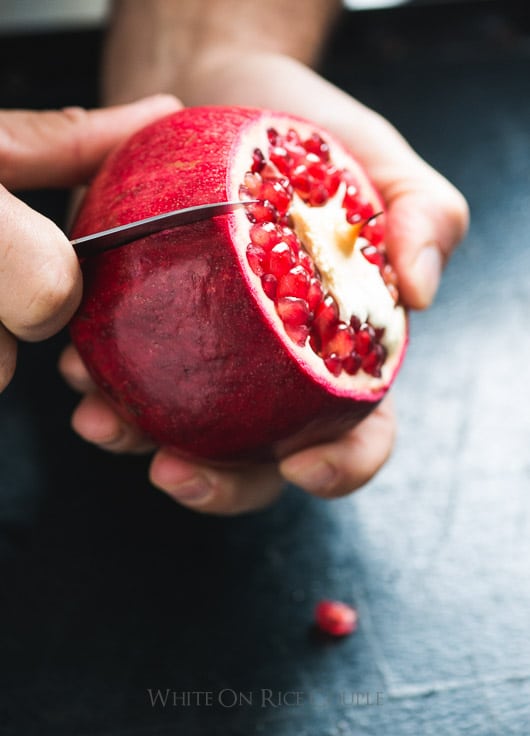 Gently pull apart the sections of the pomegranate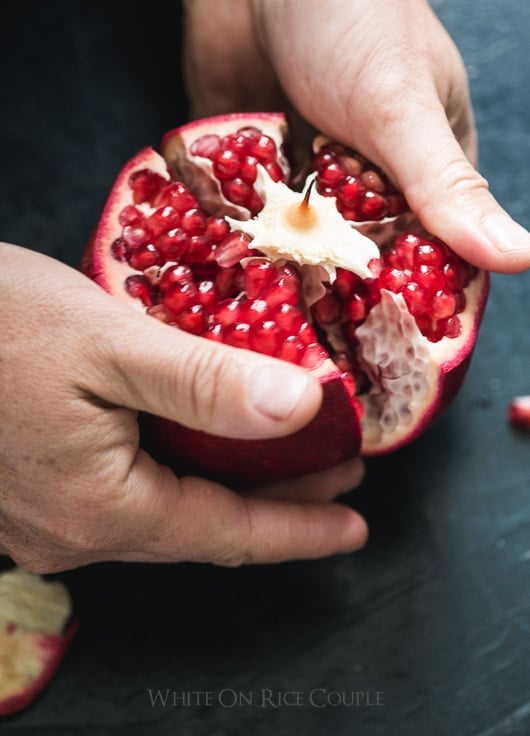 After the sections are separated, remove any loose white membrane 
loosen the pomegranate seeds underwater 
water will keep your hands clean & remove any of the red staining evidence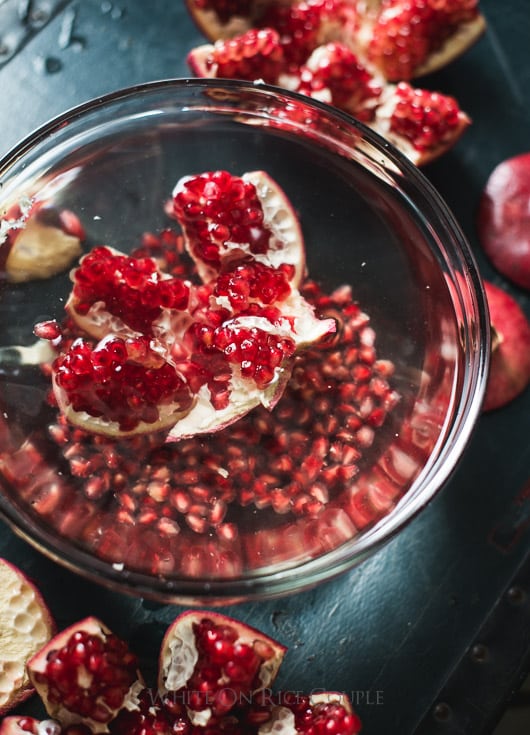 Voila! You can enjoy the great taste of pomegranates without the mess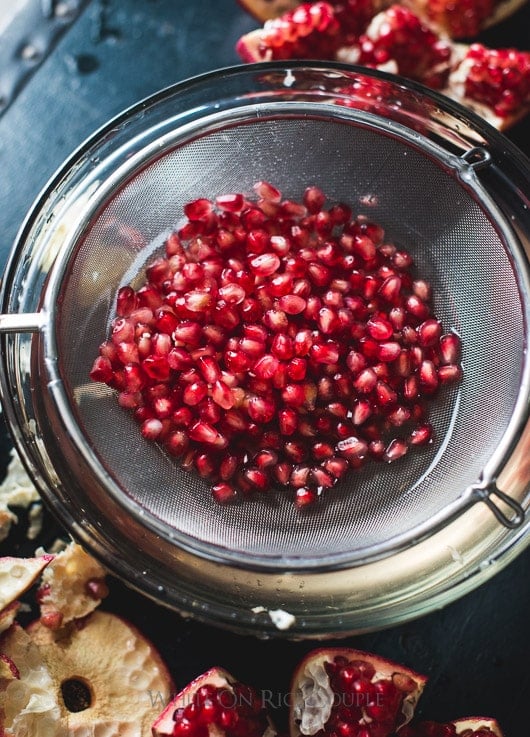 Happy Autumn to you all,
diane and todd