It's not very often that we share giveaways here on the blog because we really have to get super excited about new products that are unique and different. There's so much great hand made products out there, it's hard to decide what to write about. So much great shopping, so little time! But we've been introduced to GREAT.LY a few months ago and are really loving what they're doing over there. GREAT.LY is all about shopping and selling handmade, one of a kind products made by awesome designers and artists around the country.
The GREAT.LY community is for collectors who love buying and supporting small batch, handmade products. It's also a fabulous platform for those of you who make your own stuff and want to sell it to like-mined folks who care and value special pieces made with heart and love. We love communities like this that allow us to support and buy from local artisans. Actually, we're nuts about it.
Jen Taylor is out of London and her Hokolo line of home accents, toys, gifts are full of vibrant color, which a modern yet whimsical twist. Much of her homeware is inspired by food, which is what makes Jen's work so appealing to us.
We curated 5 of Jen's products in our GREAT.LY boutique and bought them for ourselves to add some extra colorful flair the studio.
The couch in our studio-client meeting room needed a punch of color, so we purchased her tomato and watermelon print cushion covers. Don't they just make you happy looking at them? (p.s sign up & login to see the GREAT.LY links).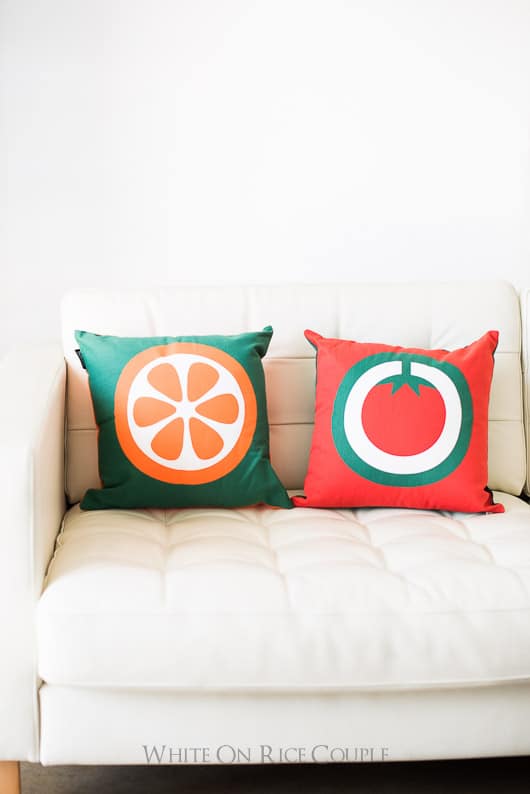 Love the juicy orange and plump tomato sitting on our studio couch. So fun!
And we bought her colorful tea towels to add to our prop collection for photo shoots that need that bright and happy pops of color. Love the modern designs of her yellow fried eggs, red tomato and blue blueberry tea towels. These will be perfect for colorful and festive Summer outdoor dinner parties and gatherings.

Help. We shop too much. Love supporting artisan, handmade artists.
Jen has offered to give away 20 of her products in partnership with GREAT.LY called the GREAT.LY Beautiful Breakfast Giveaway (#greatlybeautifulbreakfast) on Instagram. We've teamed up with GREAT.LY and talented Rachel of HandmadeCharlotte.com on Instagram to giveaway some of Hokolo's bright, cheerful and brilliant home designs for the design enthusiast.
To enter, inspire us with your beautiful breakfast on Instagram!
Post your beautiful breakfast to Instagram using the hashtag

#greatlybeautifulbreakfast

Follow

@hellogreatly

, 

@DianeCu

 and

@handmadecharlotte

on Instagram as well
The folks at GREAT.LY will  select 5 winners, each receiving 4 Hokolo products
As most of you already know, we LOVE breakfasts, especially great breakfasts. In fact, we shared our love of morning breakfasts with baked eggs on the blog almost 3 years ago. Here's the link to one of our Great Breakfasts: Baked Tomatoes Recipe.
 Our obsession for heirloom tomatoes is forever and can't wait to grow these again this Summer.
 Heirloom tomatoes forever and ever and ever ….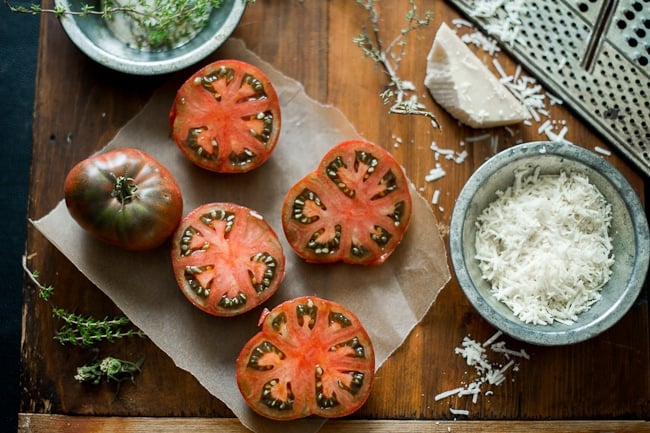 Slice, top with cheese, bake and voila! A great breakfast.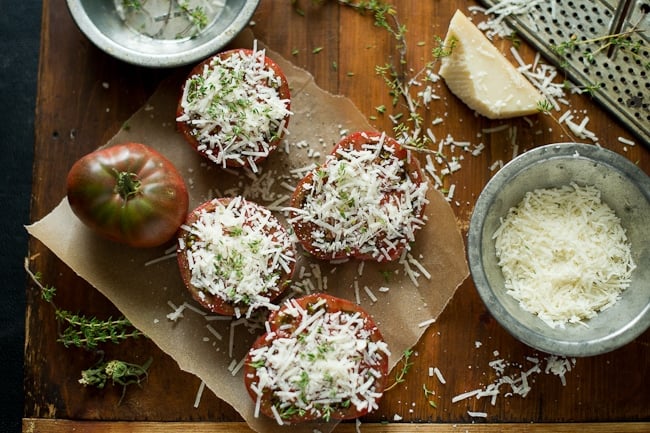 There's something for everyone over at Great.Ly. If you want to be a Tastemaker and curate a collection of your favorite products and open a boutique, Great.Ly is for you. You can earn some commission too and use that to go shopping more around Great.Ly! The fun never ends. If you're a Maker who wants to sell your products, here's a happy home for you too. Or if you just found something super unique you want to share for that someone special or or the holidays, you can just be a Shopper. You can visit our curated little boutique and can visit here.
Nope, this is not a sponsored post. We purchased Hokolo's products ourselves and GREAT.LY is sponsoring the giveaway. We just want to share it all  because we love them both.  Can't wait to see you beautiful breakfast pictures on Instagram! #greatlybeautifulbreakfast